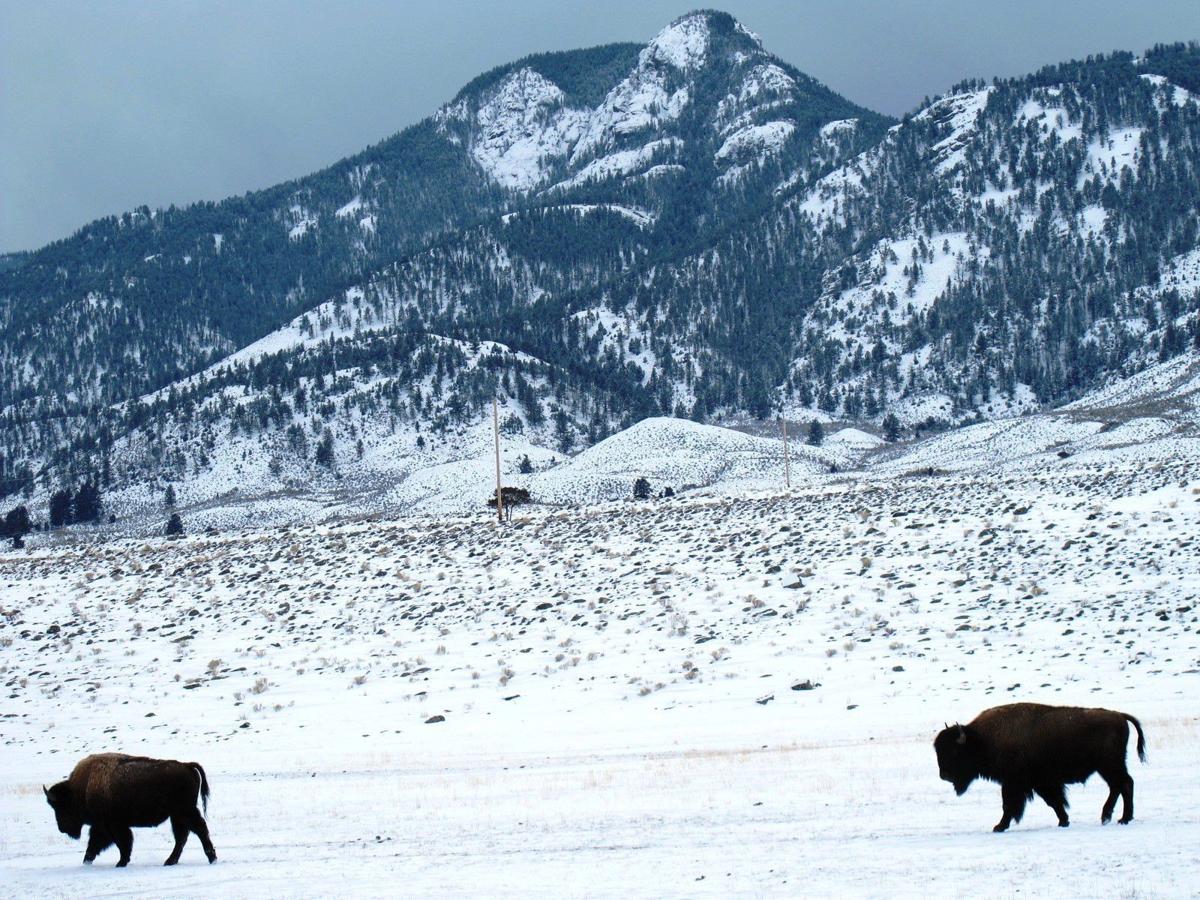 For the first time Crow tribal members are working to assert treaty hunting rights in the Gardiner area where Yellowstone National Park bison and elk winter.
"The Crow are working through the director's office to make everything legitimate," said Dave Loewen, Montana Fish, Wildlife and Parks' law enforcement chief. "They've talked about it every year but never put themselves on the ground."
Montana already provides two free bison hunting licenses to seven tribes to shoot Yellowstone bison when they cross into Montana in the winter and early spring. In addition, Montana recognizes the treaty hunting rights of the Confederated Tribes of the Umatilla Indian Reservation, Confederated Salish and Kootenai Tribes, the Nez Perce Tribe, Shoshone-Bannock Tribes, and the Confederated Tribes of the Yakama Nation. Those tribal nations work with FWP to control the bison harvest, but their tribal hunters are governed by their own officials and game wardens.
Adding one more tribal group to the hunting is likely to make a congested area even more overrun. Mike Volesky, FWP's chief of staff, told a legislative committee last year, "The treaty hunt is really getting to capacity."
"It's kind of an evolving situation," said Greg Lemon, FWP information chief in Helena, on Wednesday. "We're in communication with (the Crow) now to sort things out like we have with the other tribes down there."
Attempts to contact someone at the Crow Tribe were unsuccessful. Out of six reservation bison herds in Montana, the Crow Tribe has the largest, last estimated in 2010 at 1,000 animals.
On its website, Yellowstone National Park says that using hunting as a means to reduce bison populations "has been ineffective at limiting bison numbers," partly because the hunting area is so small. Once hunters pressure the animals they often move to secure areas, like back inside the park, where they can't be shot.
"For hunting to become more effective, bison need greater access to public lands outside the park, like wild elk and other animals, so they can disperse beyond our boundaries and pioneer new areas," the park's website says.
Montana and its livestock industry have slowly allowed some greater movement of bison outside of Yellowstone compared to what it used to be, but it's still fairly limited. Bison advocates would like to see that boundary extended onto national forest land. Ranchers worry that the disease-carrying bison could infect their cattle, although elk with the same bacteria roam freely outside Yellowstone.
As of August, 4,800 bison were counted inside Yellowstone National Park. More than 1,270 were removed last year through a combination of capture and slaughter and hunting. Hunters were responsible for killing about 480 bison. Montana issues only 80 tags to nontribal hunters.
By last week, hunters had killed fewer than 200 bison and none had been shipped to slaughter. The agreed-upon goal for bison removals this year is between 600 and 900 bison.