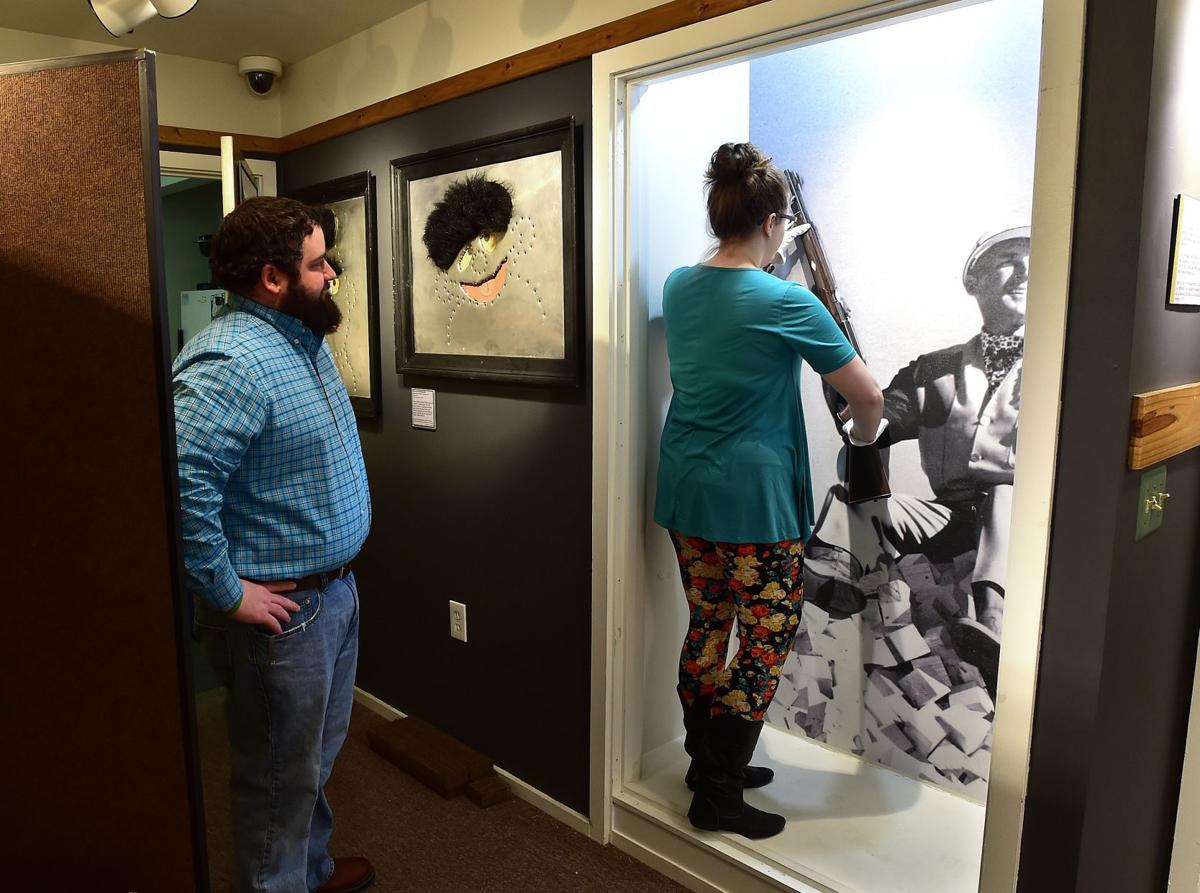 By day two, Tom Frye's trigger finger was already cut and bleeding.
His second shift of hitting 2.5-inch-square airborne wooden blocks by shooting a .22 rifle 1,000 times an hour, eight hours a day was already taking a toll. Yet for 13 straight days he persevered, nursed on by nightly hot baths, and in the end the noted marksman of his era set a new record — hitting 100,004 out of the 100,010 tossed blocks. And he did it all during his two-week vacation.
"It's definitely an extraordinary feat," Kathryn Barton, curator of the Yellowstone County Museum, said of Frye's October 1959 exhibition in Reno, Nevada.
The museum will be displaying some of Frye's memorabilia for the next year. Many of the pieces came from the collection of Ralph and Marlene Saunders, Billings residents who befriended Frye after he moved to the Magic City in 1961.
"I still think it's a miracle everything has come together like it did," Ralph Saunders said, praising the museum staff and board for creating the exhibit.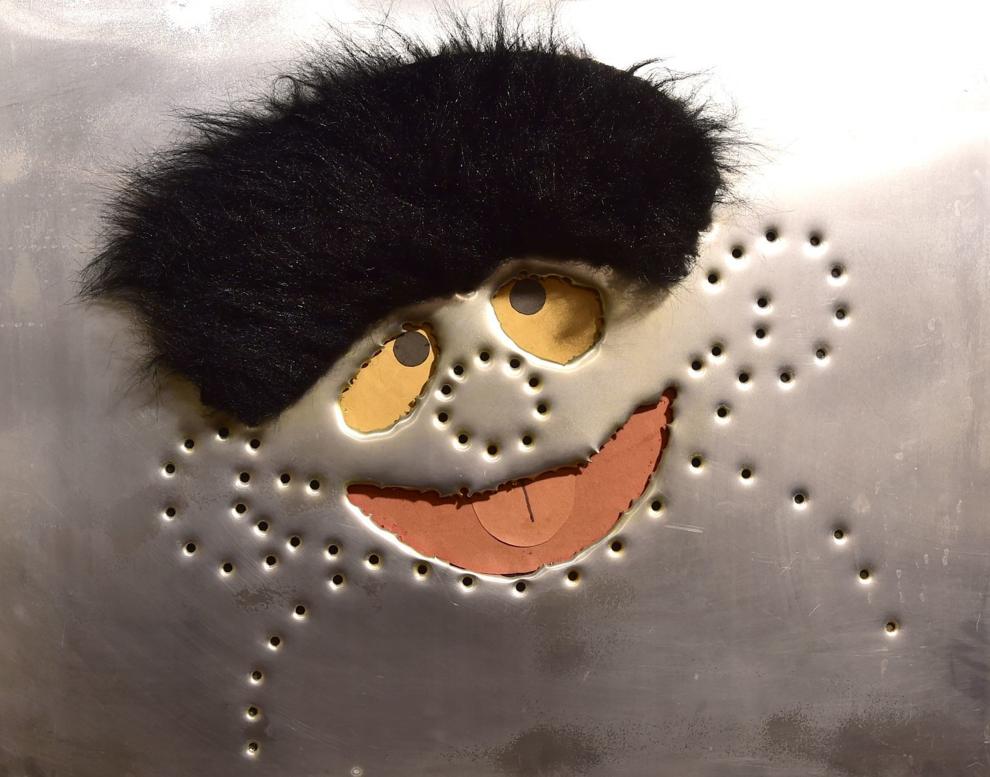 Remembrances
Saunders described Frye as a "down to earth" man with a quarterback-like physique who was very friendly. His reputation as a sharpshooter had preceded him to Billings. Since 1948, after training Army Air Corps gunners in World War II, he landed a job as a field representative for Remington Arms Co.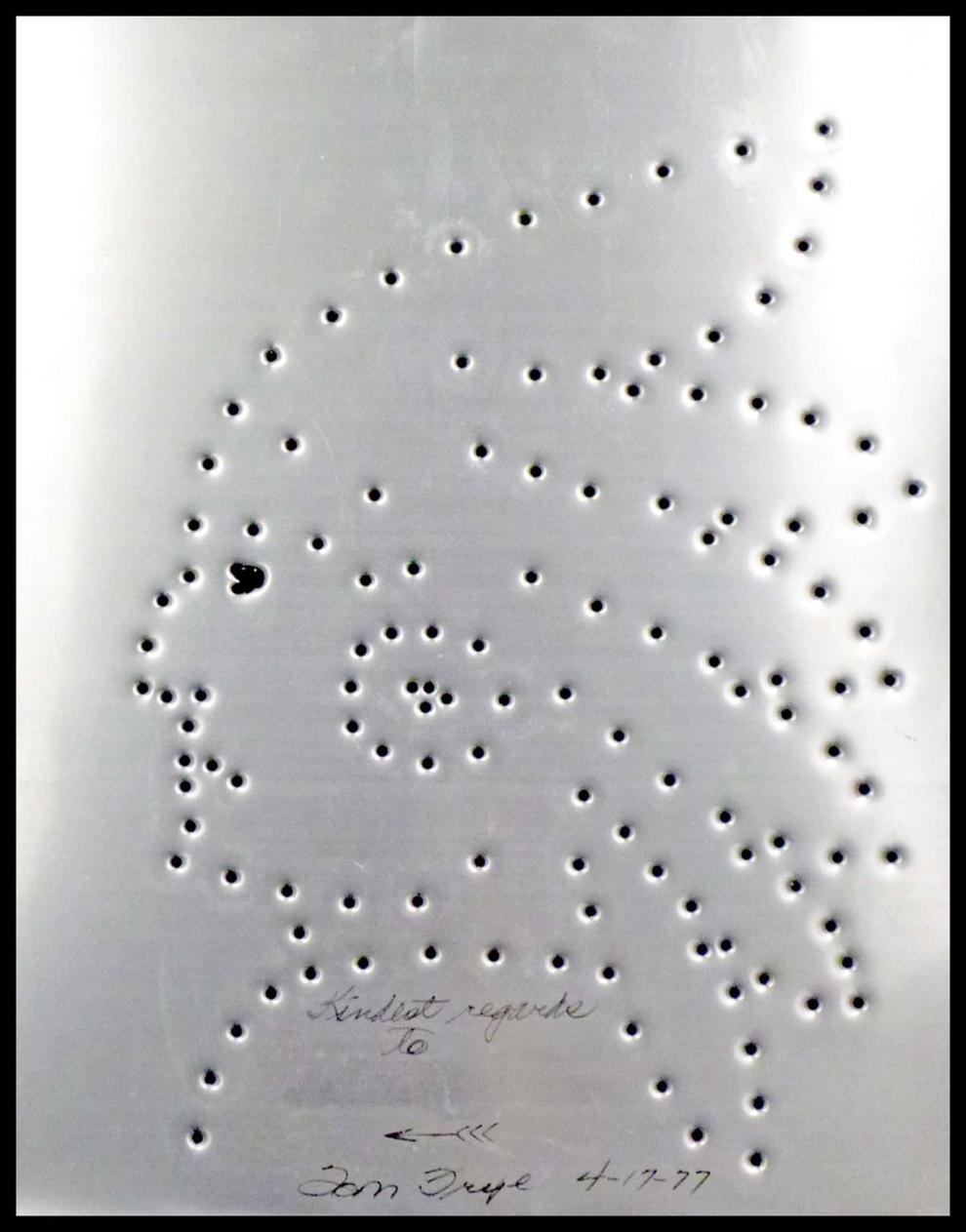 At the time, firearm manufacturers utilized expert marksmen like Frye as advertisers and salesmen for their products. As an employee, he moved from his home state of Ohio to Colorado and then Los Angeles before finally being posted in the hinterlands of Montana.
The scuttlebutt was that Frye was sent to the Big Sky outback after getting too close to a rich father's daughter in LA. In Billings he met his wife, Janice Dunlap, and eventually retired from Remington in 1973 when he was 57 years old.
Dean Dunlap, who now lives in Lewistown, first met his brother-in-law in 1970. While visiting the couple's home on Belvedere Drive on the West End, Frye displayed the show pigeons he was raising. Those birds that didn't make the cut for showing were killed and smoked for dinner.
"He was a very nice guy," Dunlap said. "My dad referred to him as a man's man."
Dunlap said Frye told him anybody could shoot like him, they just needed to practice instead of going to the pool hall.
"But he was a natural, he just had the eye."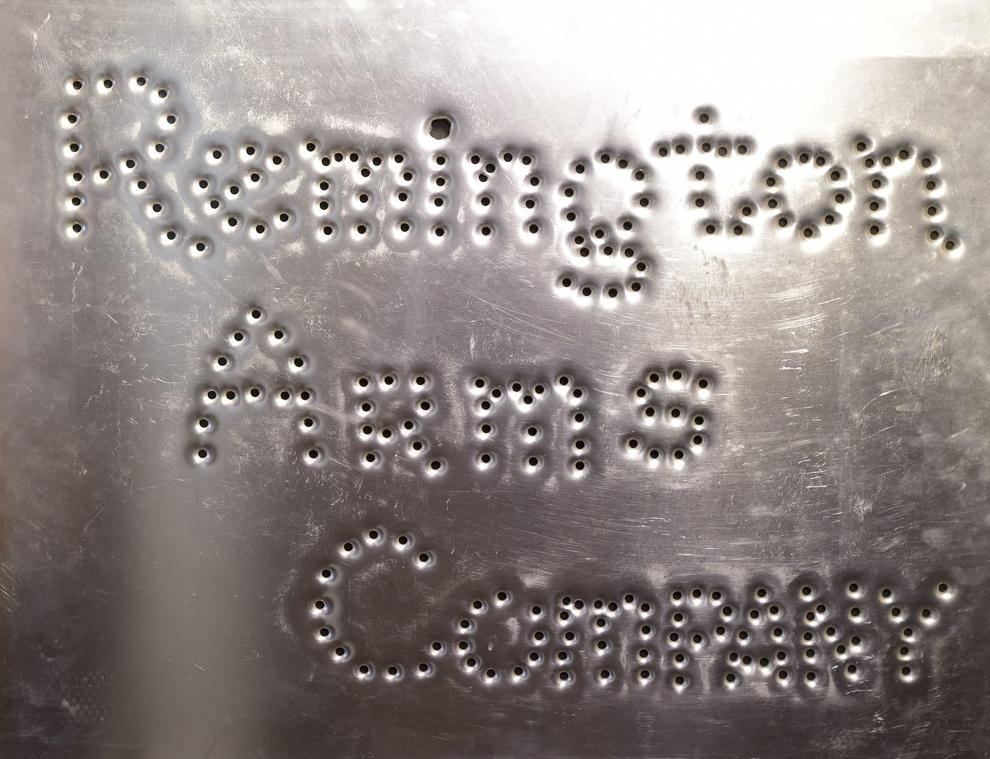 Crack shot
Even after retiring from Remington, Frye never stopped shooting. Saunders said some of Frye's artworks — profiles of an Indian chief with a headdress or the 737 Frontier Boeing jet that took 1,286 bullets to create — were sold to raise funds at auctions. In 1977 Saunders witnessed Frye shoot 10 clay pigeons tossed into the air by two boys with a pump-action Remington 870 12-gauge shotgun that is on display at the museum.
"The kids couldn't throw them up too high so he didn't have much time before they hit the ground," Saunders said.
Interestingly, two of Frye's Remington 66 .22 rifles that he used to set his shooting record in Reno are in the collection of the Cody Firearms Museum in Cody, Wyoming. The Nylon 66 was built using DuPont Zytel, which was called "formulation 66," according to an article by the Shooting Times. The original model sold for $49.95 and was touted as resistant to weathering, corrosive saltwater and therefore the perfect rifle for trappers and Alaskan fishermen.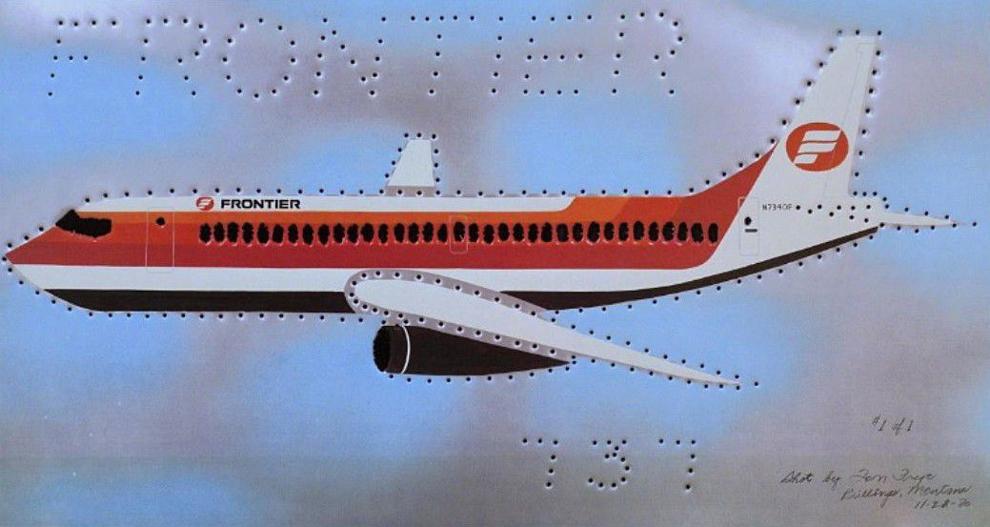 Controversy
The lighter rifle drew criticism from Adolph Toepperwein who had set the first wooden block shooting record in 1907 with a Winchester rifle, blasting 75,050 wood blocks, missing only nine shots. When Frye crushed Toepperwein's record, the then 90-year-old Toepperwein took issue with how the new mark was set. That controversy prompted Tim Price to write a book, "Shooting for the Record: Adolph Toepperwein, Tom Frye, and Sharpshooting's Forgotten Controversy."
"I think it's just one of those stories that's remarkable and one of those things everyone has forgotten about," Price said.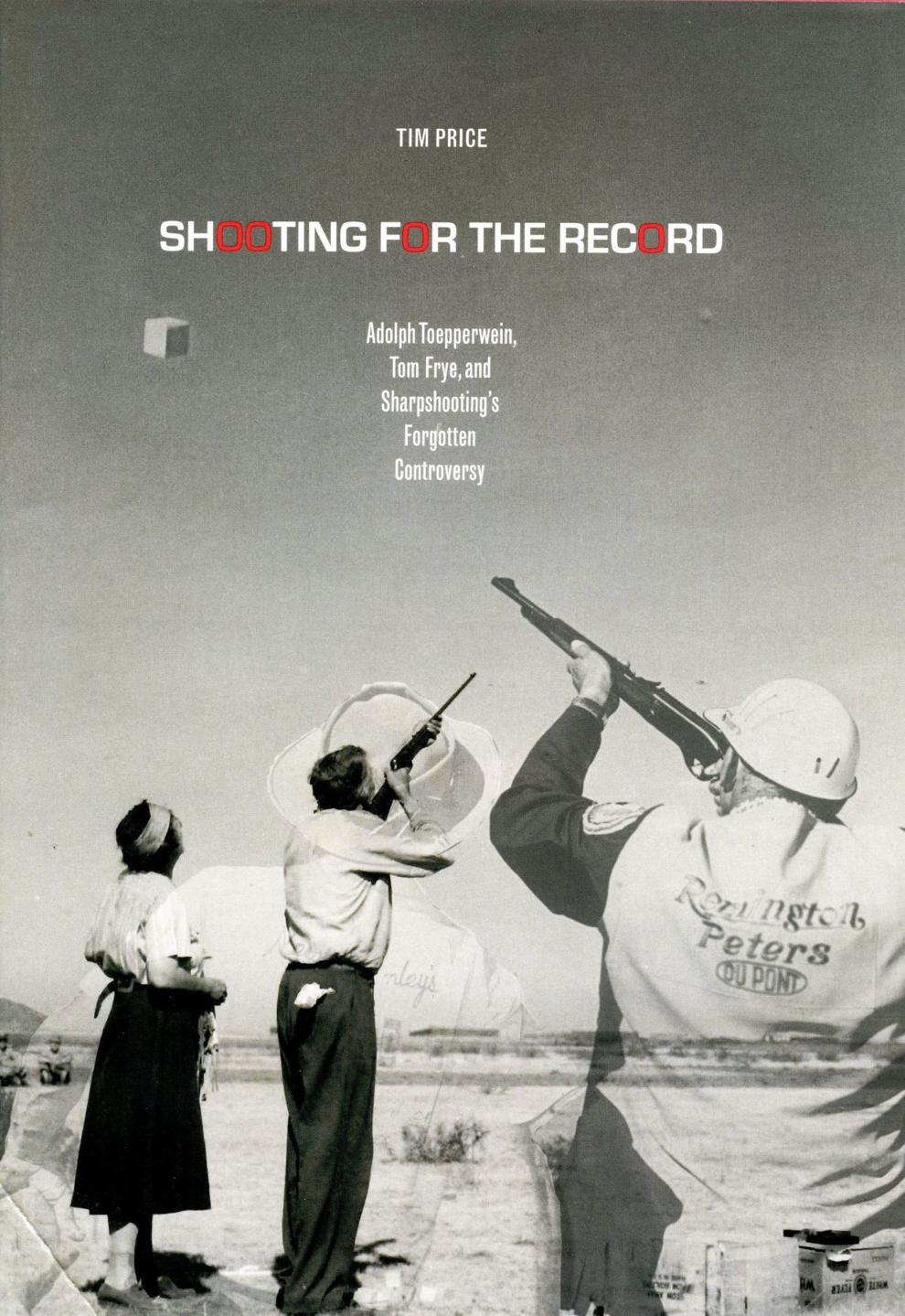 In researching the book, Price said he was impressed at how Frye thought everything through before proceeding. That was probably more important after Frye was seriously injured in a Colorado car crash that left him with fractured vertebrate. Doctors told him he'd be lucky to walk again, let alone shoot.
"It was always a bother to him, but he found his way through it," Price said.
The test of endurance may seem even more incredible considering these numbers: Frye's overall accuracy during the shoot was 99.4 percent; the last five days he averaged 9,000 blocks per day; in one day he shot 10,500 blocks with only one miss; over a 20 minute period Frye shot 1,700 blocks with no misses, that's 85 blocks per minute; in one 50 minute period he hit 2,000 blocks.
The fact that despite nagging injuries Frye was able to complete a marathon shooting feat prompted Price to compare the deed to the equivalent of swimming the English Channel. Then when Frye's own employers, Remington Arms Co., ignored Frye's achievement for six weeks, that made Price appreciate the man even more.
"Remington wanted no part of any possible marketing war with Winchester, so Remington would not go along with this," Price said.
That's why Frye completed the accomplishment on his vacation. The day after he finished shooting, Remington made him drive to Colorado for work, Price said.
"Everything I got from Tom Frye. He loved the West, enjoyed Montana and Wyoming," Price said. "So for Billings to come up with an exhibit like this, I think it's wonderful."