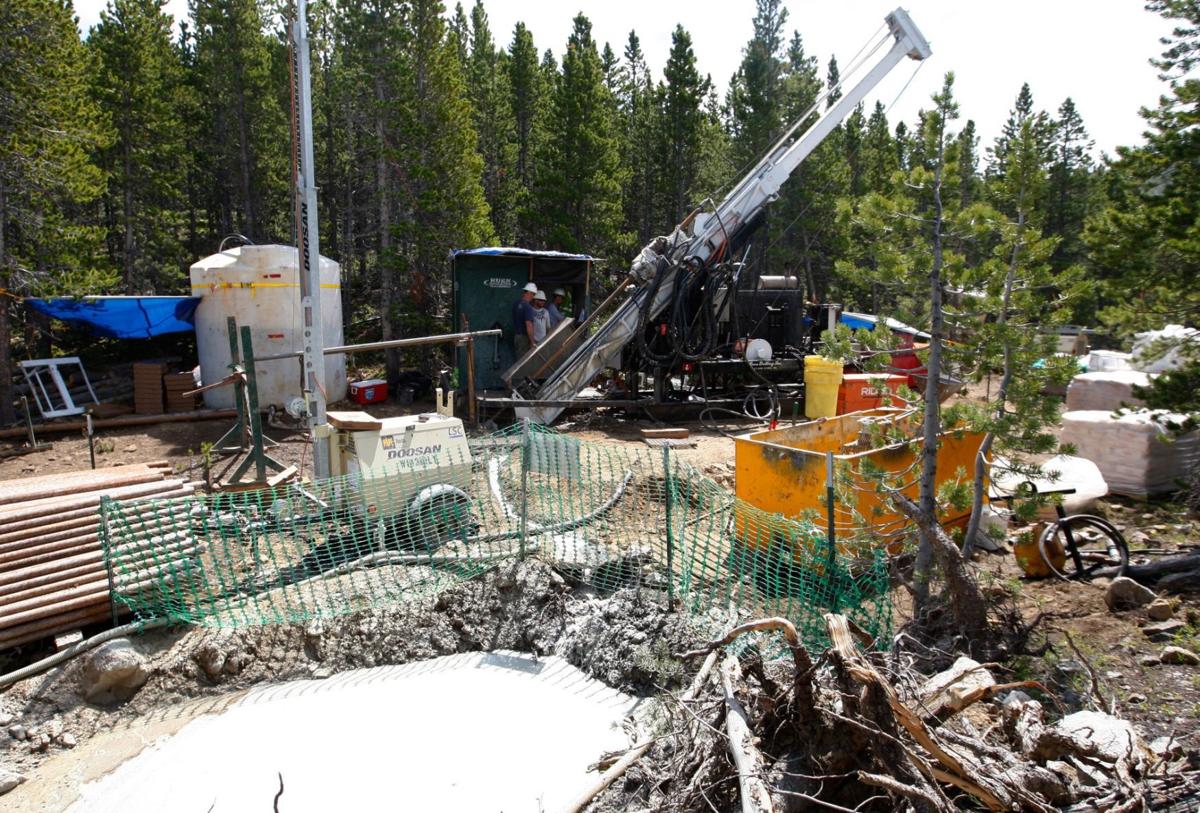 A Canadian company's request to conduct exploratory drilling at 35 sites along the Beartooth Front near Nye for the next seven summers has been conditionally approved pending acquisition of a reclamation bond.
Beartooth District Ranger Ken Coffin authorized the work in a Decision Notice and Finding of No Significant Impact dated Feb. 4.
Company
The company, Group Ten, is headquartered in Vancouver, British Columbia. It acquired 282 mining claims spread across about 33 square miles west of the Stillwater Mining complex in 2017. Since then Group Ten has been working to determine the quantity and quality of precious metals in the area, which include platinum, palladium, gold, nickel, copper and cobalt.
In a January press release Group Ten said the area has "some of the longest intervals of mineralization ever encountered in the Stillwater district, and also include several higher grade intervals of more than 40 to 75 meters in widths."
The resource exploration company's claims border the Stillwater and East Boulder mines in Sweet Grass and Stillwater counties. Those mines were purchased by Sibanye-Stillwater in 2017 for $2.2 billion. Since then the company has expanded the Stillwater mine across the Stillwater River to the east, drilling new shafts and portals in what's called the Blitz section.
Both companies are targeting the J-M Reef, one of only three geological formations in the world known to contain high grade platinum group metals. The other two are in South Africa and Russia.
Work
Details of the proposed drilling project found in the FONSI include:
The drilling would occur in the Chrome Mountain and Iron Mountain areas of the East Boulder Plateau, about 10 miles west of Nye.
Six of Group Ten's drill sites will be on the Beartooth Ranger District with 29 on the Yellowstone Ranger District — four of which are in the North Absaroka Inventoried Roadless Area.
Areas not accessible by road will be serviced by helicopter, for which 11 landing zones will be cleared.
Approximately 30% of the drill sites are located on previously undisturbed areas. The total area disturbed will be about 4.38 acres.
Up to three drill rigs will operate 24 hours a day, seven days a week with up to 25 people working during the annual operating seasons, which run from July 15 to Oct. 1. All project activities, to include final reclamation, must be completed no later than Oct. 1, 2026.
Not miners
Group Ten is not a mining company; rather it intends to assess the ore body and sell the development rights to another firm.
Since Sibanye-Stillwater acquired the two mines in 2017, palladium prices have continued to climb from about $800 an ounce to $2,200 this week. Last year saw palladium prices reach a record high, surpassing the price of gold, which was $1,570 an ounce as of Friday with some analysts predicting the price could climb to $1,900.