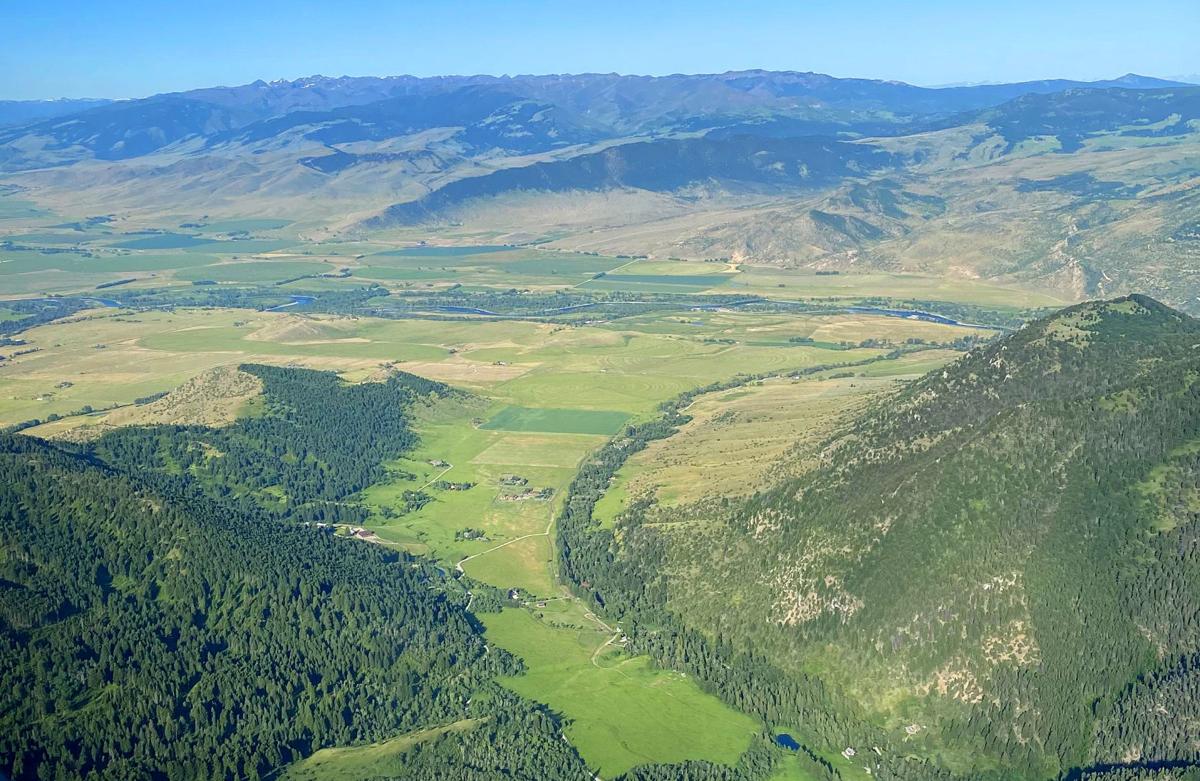 A new Forest Service management plan to guide livestock grazing on the east side of the Paradise Valley has been developed to continue to keep Suce and Sixmile South allotments free of cattle while creating new guidelines for four others.
The guidelines are outlined in the Yellowstone Ranger District's final environmental assessment, finding no significant impact and draft decision notice for the East Paradise Range Allotment Management Plan. The analysis began in 2013. Since then, more than 23,000 people commented on the work.
Under the proposal, the Mill Creek, Pine Creek, Elbow and Sixmile North allotments will be adaptively managed. The Mill Creek Allotment will be authorized for grazing, but will remain vacant until noxious weeds have been reduced. The Pine Creek, Elbow and Sixmile North allotments will require additional infrastructure — such as fencing around the popular Pine Creek Campground, installation of cattleguards and changes to water delivery systems.
They will also see an extended season of use, moving ahead from July 1 to June 1 and extending to Sept. 15. Additional changes to grazing on the allotments will include pasture rotation and boundary adjustments.
Wildlife
Although the earlier turnout date overlaps with the elk calving season, the Forest Service's analysis concluded that "cow elk would be expected to choose areas of high cover and cattle would likely prefer more open areas that may provide more abundant vegetation in the early spring, reducing overlap."
Cattle intermingling with cow elk giving birth is one of the main ways the disease brucellosis is believed to be transmitted from infected elk to cattle. The disease can cause pregnant cattle to abort. Consequently, the Montana Department of Fish, Wildlife & Parks has focused on keeping cattle and elk separated during the elk calving season in places like the Paradise Valley.
The Forest Service analysis also concluded that any loss of forage for elk and deer due to cattle grazing was so variable, depending on the situation, as to be unclear, wrote Alex Sienkiewicz, Yellowstone District ranger, in his Draft Decision Notice and Finding of No Significant Impact.
There are also areas available to elk outside of the allotments on forest lands, the agency noted.
"Throughout this period grazing has occurred in the East Paradise project area similar to proposed levels. This indicates that the needs of the elk population and other native ungulates, including winter habitat, forage, and calving areas, are being provided.
"Cattle may also remove old grasses, improving the quality and palatability of grasses," the agency said.
Although the allotments are known grizzly bear habitat, the Forest Service concluded that because livestock numbers would be low — 130 head, a reduction of 131 head /cow-calf pairs from the current condition — and because the allotments are spatially separated, "it is not expected that cattle would serve as a concentrated food source that would attract grizzly bears."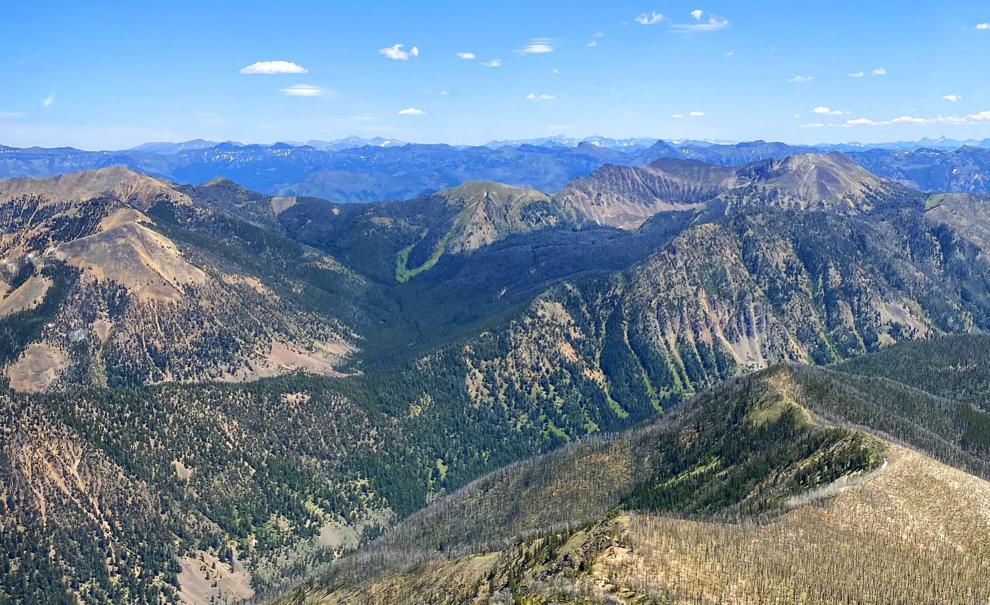 No grazing
Suce Creek was removed from consideration for grazing in part because of its popularity as a recreation area close to Livingston and increasing development on adjoining private lands.
"Stocking this allotment after 20 years of vacancy would add a significant workload and create additional management challenges for a marginal return," Sienkiewicz wrote.
Sixmile South was pulled from grazing to help it recover from the 2013 Emigrant fire that burned across about 11,900 acres and subsequent extensive erosion in the area following the fire.
"I do not think they have recovered to extent that we can adequately balance livestock grazing with landscape recovery," Sienkiewicz wrote.
The boundaries of Suce Creek and Sixmile South encompass a portion of the Absaroka-Beartooth Wilderness. Parts of all six allotments are within the North Absaroka Roadless Area.
All six of the allotments are located in the Absaroka Beartooth mountain range along the eastern edge of Paradise Valley and north of Yellowstone National Park. The total project area is about 20,900 acres. The allotments range in elevation from 5,400 feet to nearly 11,000 feet. The Custer Gallatin National Forest has administered grazing permits on the six allotments since the early 1900s.
While some visitors "may view the presence of livestock as detrimental to their recreation experience," the Forest Service said the area "has been actively grazed for a century, and recreation activities developed concurrently with grazing and the presence of livestock. Additionally, grazing occurs on a very small portion of the area, and only for part of the year."
Comment
A 45-day objection period is now open for those who previously submitted official comments during the initial public comment period. The objection period ends June 28. Objections, including attachments, must be filed via mail, express delivery, or messenger service: to Objection Reviewing Officer, USDA Forest Service, Northern Region, 26 Fort Missoula Road, Missoula, MT 59804); FAX to 406-329-3411; email to appeals-northern-regional-office@usda.gov or by hand-delivery Monday through Friday 8 a.m. to 4:30 p.m., excluding holidays at USDA Forest Service, 26 Fort Missoula Road, Missoula, MT 59804. Formats that will be accepted for electronically submitted comments are: Word, PDF, and/or Excel.