Jeff the Nature Guy visits with Cuzco, the green iguana at ZooMontana, to explain why the lizards have been falling from trees in Florida.
Jeff the Nature Guy shows off Leroy, a red-tailed boa at ZooMontana.
Jeff the Nature Guy tours the Education Department at ZooMontana, where the video programs with schools are filmed.
Jeff the Nature Guy visits Khan the Takin. Khan has been lonely since losing his friend JT, but will be getting a new Takin friend to share hi…
Jeff the Nature Guy visits the very busy honey bees on the grounds at ZooMontana.
Jeff the Nature Guy shows off Ahmari, a wolverine at ZooMontana, while she spends time in her new exhibit.
Leftovers are one of the best parts of a Thanksgiving meal. But sometimes, the day-after side dishes — the mashed potatoes, roasted vegetables…
This creamy wine-absorbed rice with prosciutto​ is the perfect hot dish to warm you on cold winter's night.
A true Thanksgiving dinner isn't complete without a beverage to wash everything down.
This is comforting, thick, creamy, vegetarian soup that is perfect for this time of year. It's also quick to prep and cook using butternut squ…
The chicken thigh recipe here is festive enough for a party of just a few people or even for one or two with delicious leftovers. 
While there are plenty of delicious Thanksgiving leftover recipes to be made, the question remains: How long will leftover turkey last?.
November 28 roundup of great finds online.
Redecorating? The trendiest shades of 2020 include surgical mask blue, burnt sky orange, murder hornet amber and postal service blue.
With proper care, most real trees can last at least five weeks or more. We have collected the best tips to make sure your Christmas lasts long…
With the onset of winter and the threat of COVID-19, here are six steps to protect yourself, your family and your workers when you need home repairs.
From time to time, you may notice a lack of birds at your feeders. It is sometimes hard to tell why we see fewer birds at our feeders, but the…
Staying at home doesn't have to be boring.
Q: We're a French family moving back to France next year. I read that a married homeowner who has lived in his principal residence for two out…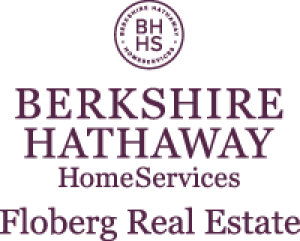 Susan B. Lovely - Berkshire Hathaway Home Services Floberg Real Estate