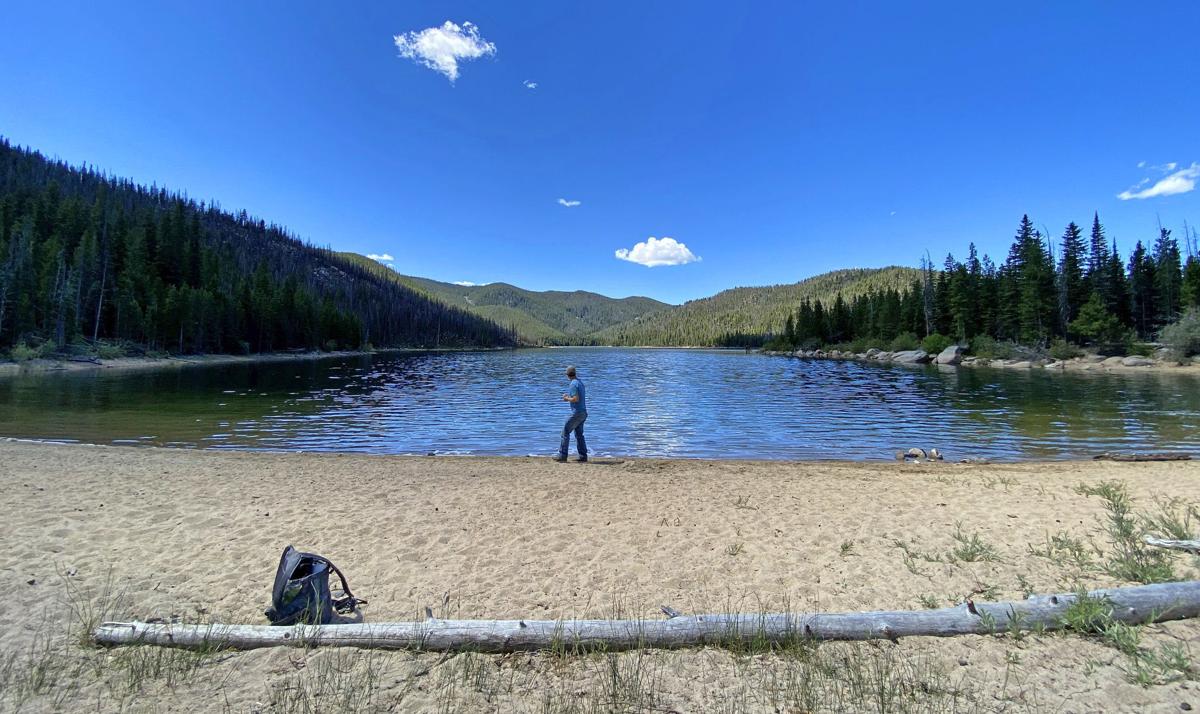 For sandy beaches at mountain lakes it is hard to beat Agnes Lake's broad eastern shoreline.
Located about 1.5 trail miles and 1,000 feet in elevation gain above Brownes Lake, Agnes is a 99-acre jewel in the Beaverhead-Deerlodge National Forest on the east side of the Pioneer Mountains.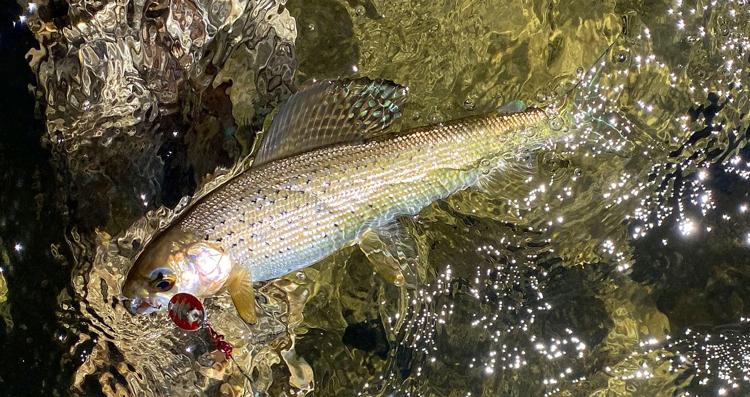 What's more, this jewel contains some beautiful gems — Arctic grayling trout. The fluorescent blue splotches on the rare fishes' dorsal fin are spectacular.
There's two ways to access the lake. One route (Trail No. 122) starts at the northeast end of Brownes Lake near the parking area and outhouse. After crossing a foot bridge over Rock Creek, the trail climbs steadily and steeply up the mountainside. This route is a real quadriceps burner on the way down. Trekking poles would be a smart accessory. Yet we saw a gaggle of children at the lake who had used this route, making us oldsters feel a bit weak.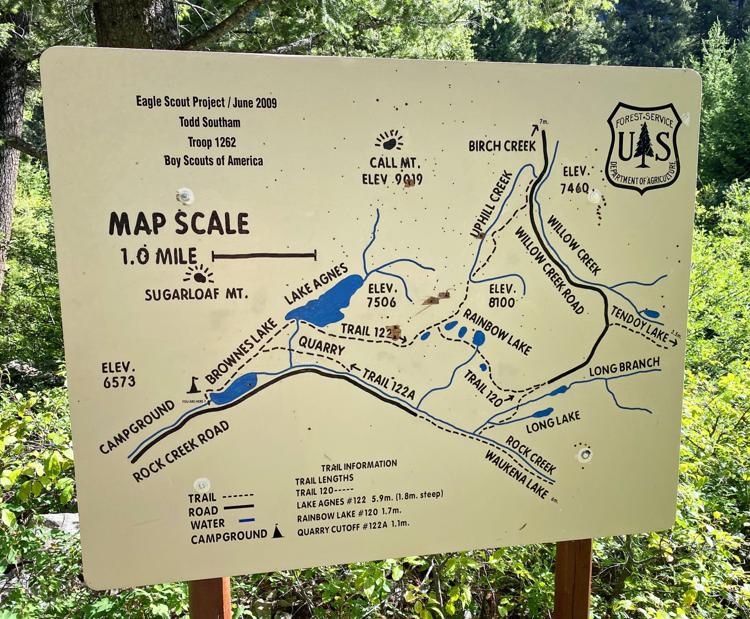 The other path up (Trail No. 122A) begins by driving past Brownes Lake and taking a left turn down to Rock Creek. At the base of the old Ivanhoe tungsten mine, a road passes through the minesite at a more gradual climb. This trail also provides a great view looking down on Brownes Lake. About a mile up the road connects to the other trail.
This final leg of the joined trails requires a pretty sheer climb over loose rock for the last half mile.
Agnes Lake gets its name from a settler in the area, Agnes Browne. In the early 1900s her husband developed a summer resort at the lower lake that bears his surname. They also ranched in the valley below. On the north side of Agnes Lake are old wooden timbers that hold an irrigation headgate for the lake. There is also the remnants of some other wooden structures nearby.
Hikers looking for more exercise can continue down Trail No. 122 another two miles to Rainbow Lake, which contains cutthroat trout.
Be the first to know
Get local news delivered to your inbox!