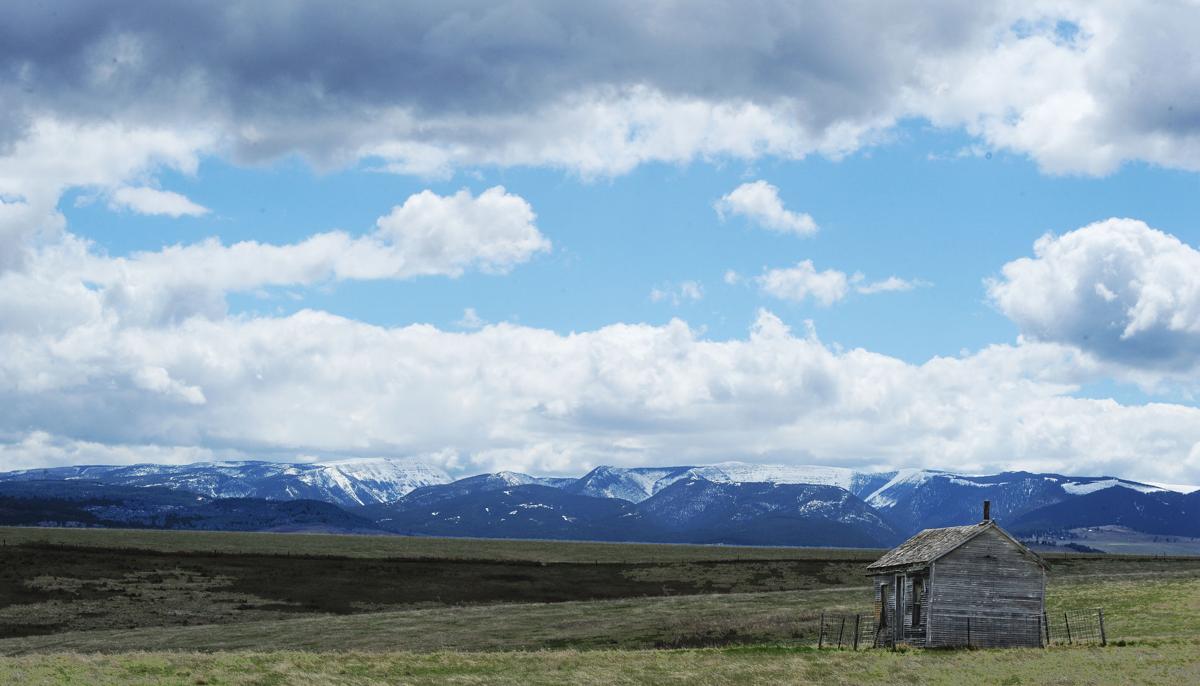 A grizzly bear has been confirmed in the Big Snowy Mountains, a first for the Central Montana island mountain range, according to Montana Fish, Wildlife & Parks.
The adult bear was photographed on a game camera last Friday. The camera had been set up by a landowner next to a dead cow carcass. The bear had not killed the cow.
Prior to this sighting, the closest grizzly bears had come to the region was in 2017. Back then, two sub-adult male grizzly bears were euthanized by FWP in late June after they killed livestock west of Stanford.
The photographs — along with two grizzly bears seen near the town of Big Sandy, southwest of Havre, in late April  — are the latest signs of the big carnivores searching for new habitat outside their traditional strongholds in wildlands along the Rocky Mountain Front and Yellowstone National Park.
The sightings are also a reminder for outdoor recreationists, farmers, ranchers, and property owners to practice bear awareness and safety precautions.
Bears are always on the lookout for an easy food source, ranging from unsecured garbage and spilled grain, to carcasses and livestock.
Landowners can haze grizzly bears off their property, but must do so without harming the bear, which typically means using loud noises and hard-sided vehicles.
FWP is advising producers to reduce the risk of depredation by erecting electric fencing around small calving pastures, pens and corrals. Distributing livestock away from brushy cover and creeks during the spring and summer when bears frequently travel along these areas can also help. Additionally, putting salt, mineral, and creep feeders out in the open away from brush and water can prevent problems. Removing or installing electric fencing around bone piles can also prevent bears from being drawn near to homes and herds.
In and around towns, attractants can include pet food, garbage, barbecue grills and bird feeders. These sorts of items should be secured to prevent attracting wandering bears.
To report a sighting, conflict, or for assistance securing attractants in Central Montana, contact FWP bear specialist Wesley Sarmento at 450-1097, or Chad White at 788-4755. In case of a conflict where livestock is involved, call your local USDA Wildlife Services agent.