The rifle blast sounded so close that I flinched. Seconds later it was followed by another shot, which sounded farther away, and as if it had been made by a different rifle. Such are the quirks of mountain echoes.
Five days in to a weeklong wilderness elk hunt, without having seen even one elk, I figured one of my three other hunting partners had finally shot an elk. Soon the work would begin of butchering and hauling out the four quarters and backstrap of one of the largest ungulates in North America — a couple hundred pounds of fresh meat.
The one question that popped to mind, and that had nibbled around the edges of my worries all week, was whether butchering and packing out the elk might involve a grizzly bear encounter. We were, after all, deep into the great bear's turf and not far as the crow flies from the animal's stronghold in Yellowstone National Park.
And as Livingston resident and grizzly advocate Louisa Willcox on her Grizzly Times website noted, "As many hunters well know, grizzlies are learning that gunshots are dinner bells, sounding a potential serving of carrion."
Wyoming hunting outfitter Dave Segall said he's seen footage from a remote camera set up on a carcass near his Crandall, Wyo., business that showed seven bears feeding on a carcass at the same time.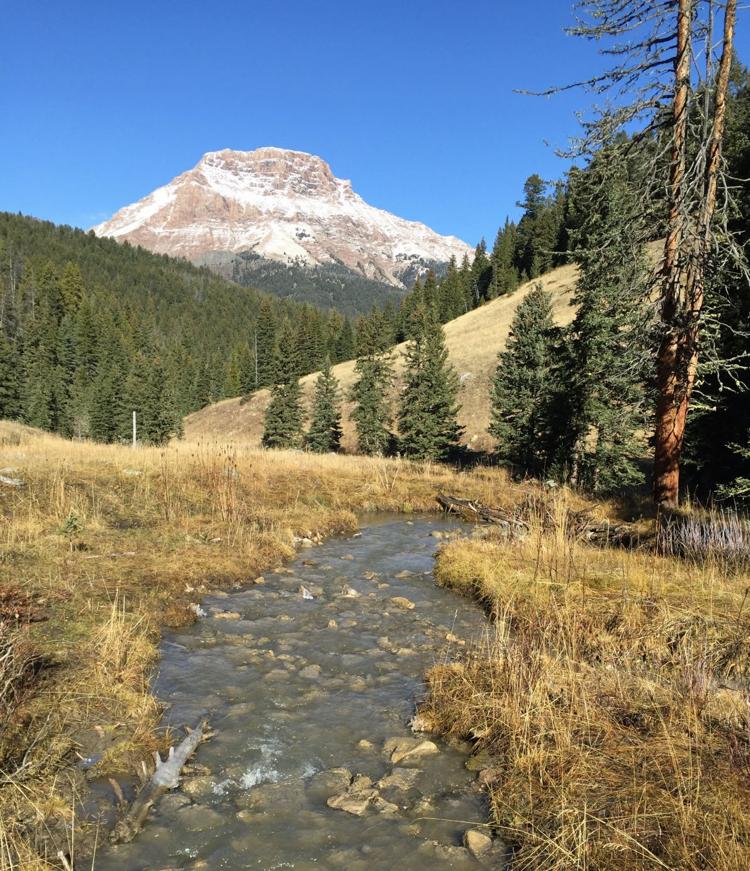 Griz country
Every fall, hundreds of hunters just like our small party venture into the wild areas surrounding the grizzly bear's strongholds in the lower 48 states — Yellowstone and Glacier national parks. We come for the stark beauty of the mountains, the isolation from cellphone signals and the chance to experience wild country as it was more than 100 years ago … and hopefully to fill an elk tag.
One downside to all of that romanticism is the looming possibility of an encounter with a grizzly bear — an animal with the distressing scientific name of Ursus arctos horribilis.
Although hunting is not allowed in the parks, national forests on the parks' fringes do allow the pursuit of big game species like deer and elk; predators such as black bears, mountain lions and wolves; and high-mountain dwelling bighorn sheep and mountain goats.
If removal of Yellowstone-area grizzly bears from the protection of the Endangered Species Act is approved on schedule at the end of 2016, by this time next year the great bears could be added to the list of animals hunters pursue in the region. Each state's wildlife agency — in Montana, Idaho and Wyoming — has submitted plans to the U.S. Fish and Wildlife Service outlining how many grizzly tags they might issue based on annual bear mortality rates and population estimates.
Any Montana season would be "very conservative and designed to limit the harvest of females," according to Fish, Wildlife and Parks.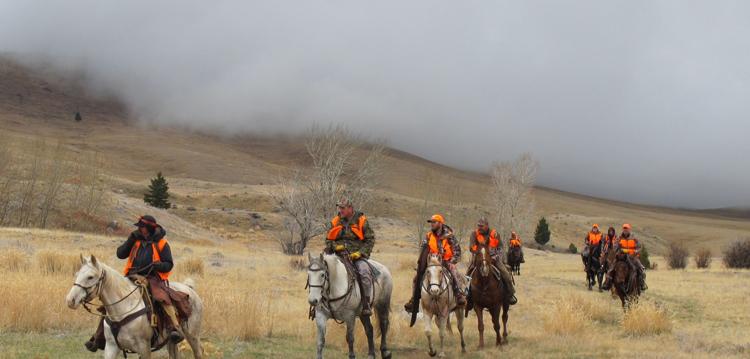 Bear deaths
No matter the USFWS's decision, the ruling is bound to end up in court. Opponents to the delisting, such as Willcox, point to the already high mortality rate of Greater Yellowstone Ecosystem grizzlies, as one reason.
"By overtly catering to people with guns, and a yen to kill predators, the states are giving power to a lethal few at the expense of the nonlethal majority who flock to Yellowstone to witness bears living in a functioning ecosystem," Willcox wrote.
So far this year there have been 54 documented grizzly bear deaths in the ecosystem, according to the Interagency Grizzly Bear Study Team's data. Of those, 37 have been classified as "human caused" fatalities, everything from being hit by a vehicle to those killed by wildlife managers for preying on livestock.
Another 14 of the grizzly mortalities are under investigation, the majority in Wyoming. The IGBST always estimates there are more grizzly mortalities than those they document, adding to the annual death toll. They reach this estimate by multiplying known mortalities by 1.4. Using this multiplier this year's grizzly death toll is about 75 animals — more than 10 percent of the population.
Between 1998 and 2008, hunters killed 52 grizzly bears in what's described as "defense of life" situations — 14 in 2008 alone, according to an IGBST report. Another 15 were mistakenly killed by hunters who thought the grizzly bear was a black bear.
Despite such statistics, state wildlife management agencies and some wildlife groups insist that since the recovery goal of an increased grizzly bear population has been met, the animals should be delisted and management turned over to the states. As Montana Fish, Wildlife and Parks stated on its website: "assurances are in place to maintain a healthy and viable population of bears in the GYA."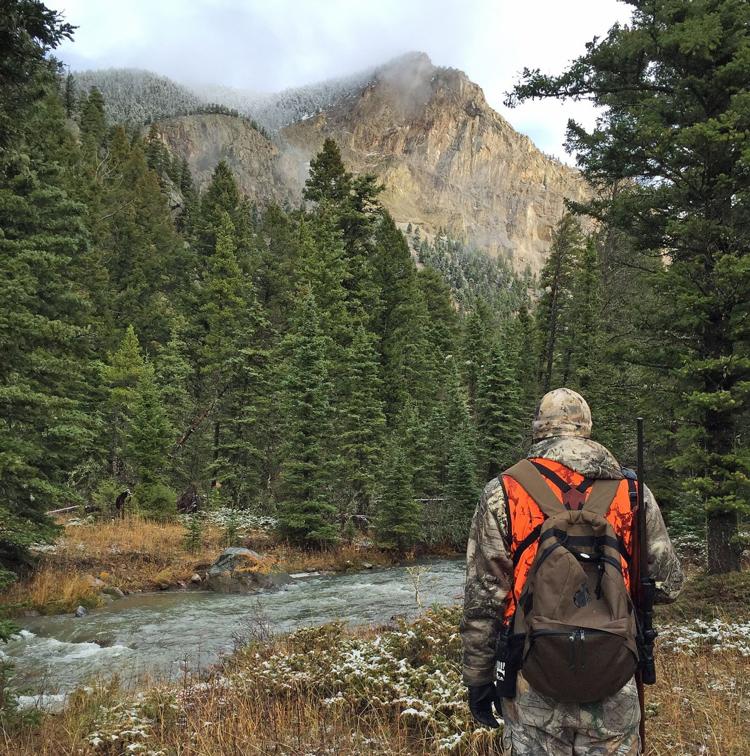 Grizzly season 
What will delisting mean to hunters in Montana? Some are excited that a season may allow them to hunt the bears for the first time since they were protected.
"I'm putting in for a tag," then-gubernatorial candidate Greg Gianforte told the Gazette in a May interview. "I look forward to the day we'll have a grizzly hunt in Montana."
You have free articles remaining.
Some hunters have said that killing bears could remove those animals most likely to get into trouble with humans, since they would be roaming the fringes of places like Yellowstone.
Willcox, on the other hand, sees removal of federal protection as a slow slide for grizzlies "towards extinction once again."
Committees composed of federal and state land management officials have outlined possible ways to increase public education and reduce grizzly bear fatalities in several reports over the years, starting as far back as 1991. A Yellowstone Ecosystem Subcommittee report came out a year after four grizzlies were killed by hunters and one hunter was injured in a grizzly attack.
Some of those proposals have been implemented with good results, such as promotion of bear spray as a nonlethal means to deter grizzlies and food storage rules to keep human food and garbage from conditioning bears to recognize people as a food source.
But states have shied away from more restrictive proposals, such as requiring training for hunters in the Greater Yellowstone Ecosystem, or registration of hunters going into known grizzly habitat. Willcox has advocated for rules prohibiting hunters from shooting a game animal later in the day, to avoid leaving carcasses overnight that may attract a grizzly.
Yet according to records kept of bear-caused fatalities, such encounters are rarely dangerous for humans with the exception of a 2001 Montana hunter. More people are killed in Glacier and Yellowstone by bears than hunters retrieving an elk or deer carcass outside of the parks' boundaries.
"We usually have one or two run-ins every year," said Segall, the Wyoming outfitter. "It just depends on how clean you are and what you do."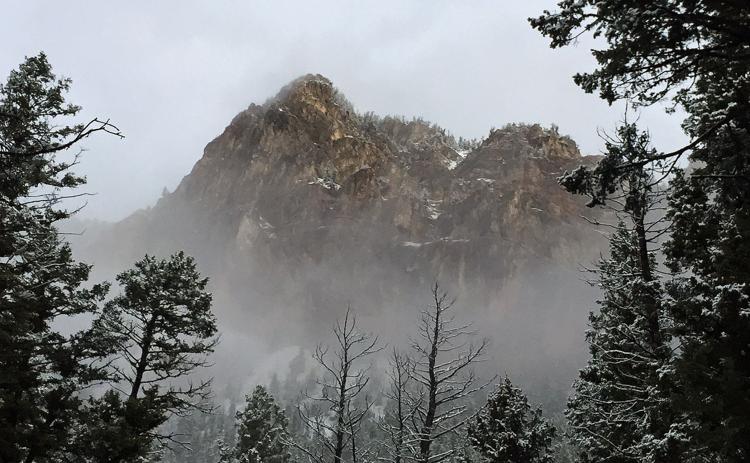 Packing out
My hunting buddy fired his lethal shot at about 4:30 p.m. With only an hour-and-a-half of daylight left the two of us knew it would be a night mission extending into the next day to quarter and haul out the elk.
With bear spray in constant reach we worked as quickly as possible. But the butchering took time. Hauling the meat back to camp on a moonless night required most of the evening thanks to poor navigating on my part. Also, our hiking pace was slow and grinding thanks to loads so heavy that I couldn't stand up on my own and once fell over backwards when attempting to sit on a log. I felt like an awkward turtle.
Before hiking out we struggled to hang the front shoulders of the bull in a tree, away from the carcass, to retrieve them the next day. Trouble was, most of the trees had small branches, making rigging a rope to hang the quarters 10 feet high a problem. Seems we spent more time messing with the ropes than cutting up the elk.
Looking back, we might have been better off hauling the quarters a half mile, stashing them, then going back for the rest of the elk meat in a relay-like setup rather than fumbling with ropes in the dark to get the elk shoulders the recommended 10 feet high and 4 feet from the nearest tree.
It is a strategy Segall recommends.
"That's what you've got to do is get them out of there as soon as you can or the bears will be on it," he said. "I'd rather pack it out than go back the next day."
Thinking ahead
The following day, when hiking in to retrieve the elk's front shoulders, I thought about what I'd do if confronted by a grizzly. Would I boldly deploy my spray and remain standing, drop to my knees and cover my neck in a protective posture, freeze and do nothing, or as a last resort at avoiding injury try to fire a lethal shot from my rifle?
None of the scenarios were pleasant to contemplate. I have great respect for grizzlies. The last thing I wanted to do was harm a bear. Would I submit to a mauling to save the grizzly's life? What if the bear attacked my hunting partner? Would my tactics be different under those circumstances? It's hard to say what you will do until faced with such a situation.
Why the apprehension and anxiety this trip? I'd hunted on the fringes of grizzly habitat before along the Beartooth Front. But this trek seemed more intrusive, and recent stories told to me about bear encounters seemed a foreshadowing of bad things to come. We saw no grizzly tracks in seven days, although we did find older bear scat — whether black bear or grizzly I'm not sure.
Final approach
Luckily for us, no bear was feeding on the carcass when we returned, yelling loudly as we approached, bear spray at the ready. We were likely aided by a cold night that kept the carcass cool and therefore less stinky, along with a lack of wind to spread any stench.
Such are the fears and precautions of hunting in grizzly country. How the scenario might change in the future is unknown, but considering the number of hunters who enter bear country every season, the odds of running into a bruin seem to remain fairly low. Bears, it seems, want as little to do with us as we do with them.
The seasoned hunters in our party had told tales of camping and hunting in known grizzly territory with no problems, although they remain cautious — constantly carrying bear spray and hanging their food high in trees.
One thing that hasn't changed, and seems unlikely to, is the fact that hunters are trying to be quiet when they pursue their quarry, a tactic that makes it easier to bump into a bear. In archery season, bull elk bugles and cow calls made by bowhunters sometimes have the side-effect of luring bears. What happens afterward always depends on how the hunter and the grizzly respond.