Jeff the Nature Guy visits with Cuzco, the green iguana at ZooMontana, to explain why the lizards have been falling from trees in Florida.
Jeff the Nature Guy shows how to make a snowman without getting cold fingers, and how to make it as creative as you want.
Jeff the Nature Guy explains how the migratory turkey vultures make it through the cold Montana winters at ZooMontana.
Jeff the Nature Guy introduces zookeeper Debbie Harris, the longest-serving keeper at ZooMontana.
Jeff the Nature Guy shows off Morticia, the black widow spider at ZooMontana who has lived to a ripe old age.
Jeff the Nature Guy shows off Leroy, a red-tailed boa at ZooMontana.
Jeff the Nature Guy tours the Education Department at ZooMontana, where the video programs with schools are filmed.
Wondering what's for dinner this week? Check out a fresh take on green bean casserole, a steak salad that's great for summer evenings, or beet…
Alternative ingredients add tasty spins to these recipes – just don't mess with the marshmallows.
Although the coronavirus pandemic has changed the way people enjoy food, Tripadvisor's list gives recognition to restaurants that were making …
An old-fashioned solution provides a refreshing zing and makes batching cocktail recipes super simple​.
Ploeg was in Billings visiting friends when COVID-19 began ramping up across the country and he had to drop "traveling" from his traveling che…
Want to try something new for outdoor entertaining? Watch as Catherine Neville of Feast Magazine guides you through some campfire cuisine.
Bring the gym to your little corner of the living room with this compact stationary bike.
The first apartment: We all have one at some point, unless you're lucky enough to be able to move straight into a well-equipped home. Furnishi…
Millennials have a notoriously low homeownership rate, which despite inching upward in recent years, is far lower than the rates of previous g…
These tricks will hold you over until your next massage.
To reduce the damage from the sun and make a positive first impression of your house, consider installing an aluminum awning over a door or wi…
With proper care, granite countertops can last for decades making them well worth the investment. This durable and attractive surface can with…
August 1 roundup of great finds online.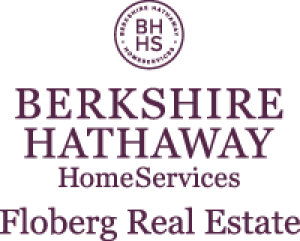 Susan B. Lovely - Berkshire Hathaway Home Services Floberg Real Estate