Jeff the Nature Guy visits with Cuzco, the green iguana at ZooMontana, to explain why the lizards have been falling from trees in Florida.
Jeff the Nature Guy shows how to make a snowman without getting cold fingers, and how to make it as creative as you want.
Jeff the Nature Guy explains how the migratory turkey vultures make it through the cold Montana winters at ZooMontana.
Jeff the Nature Guy introduces zookeeper Debbie Harris, the longest-serving keeper at ZooMontana.
Jeff the Nature Guy shows off Morticia, the black widow spider at ZooMontana who has lived to a ripe old age.
Jeff the Nature Guy shows off Leroy, a red-tailed boa at ZooMontana.
Jeff the Nature Guy tours the Education Department at ZooMontana, where the video programs with schools are filmed.
The next time you go to order a Momma's Pancake Breakfast, you can add a mimosa to your order.  The "old country store" chain has added alcoho…
Beer, wine, and mimosas are coming to a Cracker Barrel near you. Source: CNN
What's for dinner? Here are a few easy weeknight recipes to check out, including elevated pizza rolls, pumpkin soup and power salads.
You don't have to make a fall day trip to get this seasonal favorite — you can make them yourself at home.
For burger lovers out there, a dream job has opened up: getting paid to eat cheeseburgers (also, Friday is National Cheeseburger Day).
It's National Cheeseburger Day. To celebrate, here's a quick bite of history on the cheeseburger!
Whatever your motivation, here are a few tips that community activists, zero-waste experts and eco-friendly shop owners recommend specifically…
Many, many things have been written about how to create the perfect gallery wall. But we're going to let you in on a little secret: There's no…
Missing packages will be a thing of the past.
Does your home office need a few upgrades?
How many hard to reach places have you missed inside your water bottle?
The railing around a deck can be a distinctive design detail or a practical addition that creates a secure enclosure and safe footing on the s…
September 19 roundup of great finds online.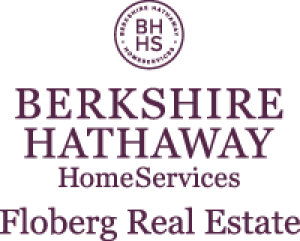 Susan B. Lovely - Berkshire Hathaway Home Services Floberg Real Estate