Jeff the Nature Guy talks about the peacocks that wander the grounds of ZooMontana, and explains why they are such show-offs.
Jeff the Nature Guy shows off Amarillo, a red-tailed hawk with an injured wing at ZooMontana.
Jeff the Nature Guy talks about one of spring's first flowers, and why you should only gift them in bunches.
Jeff the Nature Guy shows off the area that is slated to become the Foster Waterfowl Refuge at ZooMontana.
Jeff the Nature Guy shows off Cheech the cane toad, and talks about why people and pets should stay away from the poisonous amphibian.
Jeff the Nature Guy checks in on Simpson, the grey wolf at ZooMontana who is recovering from surgery for congenital hydrocephalus.
Pabu the Prince of Pounce and his mother Mei Mei are the two newest red pandas at ZooMontana. They arrived in Montana from the Oregon Zoo, and…
Cinnamon is used all over the world in savory and sweet dishes. Here are six health benefits of cinnamon, plus six helpful uses.
Don't let your farmers' market haul or CSA delivery go unused; capitalize on fresh, local produce with these meat-free recipes.
This recipe for potstickers puts both spring peas and morel mushrooms to good use.
Sponsored Content: We Hope You Enjoy These 12 Must Have Accessories!
You don't need acreage to grow your own fresh produce. Explore options to start a garden on your roof, balcony or even indoors.
Meat processor Tyson said that its chicken volumes have been low in part because the roosters it uses for breeding are not meeting expectations.
May 15 roundup of great finds online.
Basic lawn care is not as labor-intensive as you might imagine. Here are some of the best practices for lawn care in the spring and summer.
The dawn chorus is the world's oldest wake-up call and a celebration of the beauty of bird song.
Q: Tim, I have a big decision to make and need your help. I love the look of colored brick for paving, including my driveway, sidewalks and pa…
Q: We live in a subdivision that was built in 1962. The houses are situated on irregularly shaped lots to form an open area that is landscaped…
Find the newest listings on the real estate market in the Billings area.
Q: I viewed your YouTube video on home warranties. We live in a 10-year old home in the country. We have a well with a submersible pump and we…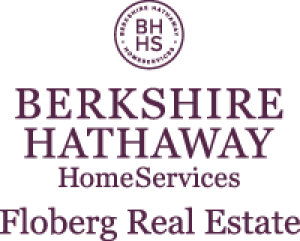 Susan B. Lovely - Berkshire Hathaway Home Services Floberg Real Estate