Jeff the Nature Guy visits with Cuzco, the green iguana at ZooMontana, to explain why the lizards have been falling from trees in Florida.
Jeff the Nature Guy shows how to make a snowman without getting cold fingers, and how to make it as creative as you want.
Jeff the Nature Guy explains how the migratory turkey vultures make it through the cold Montana winters at ZooMontana.
Jeff the Nature Guy introduces zookeeper Debbie Harris, the longest-serving keeper at ZooMontana.
Jeff the Nature Guy shows off Morticia, the black widow spider at ZooMontana who has lived to a ripe old age.
Jeff the Nature Guy shows off Leroy, a red-tailed boa at ZooMontana.
Jeff the Nature Guy tours the Education Department at ZooMontana, where the video programs with schools are filmed.
These breakfast muffins could just as easily be called cupcakes and served as a dessert.
A yogurt marinade adds tang and tenderness to the meat.
What's for dinner? Here's a quick roundup of easy recipes to get you through the week.
Grocery and meal kit services come at a premium, but you can find some great deals to help feed your food-delivery hankerings.
Here's a look at some of the most popular domestic beers — listed from first to worst.
Here are five health benefits you can expect, plus some simple ways to incorporate blackberries — fresh and frozen — into your diet.
No public pools, no problem. 🏊‍♀️
It's the perfect addition to your home bar.
A few small touches are all it takes to turn a patio from a bare spot in the yard to a comfortable, private retreat from reality. These ideas …
It's time to ban this annoying summer pest.
The board and batten fence in our townhouse community conceals a large dumpster used by the homeowners, while creating an attractive screen in…
Listed for $10.495 million, Howie Mandel's home has six bedrooms and 7.5 bathrooms in about 10,000 square feet of space.
Keeping your dog from running into the street or getting lost after leaving your yard are major concerns for pet owners, but building a fence …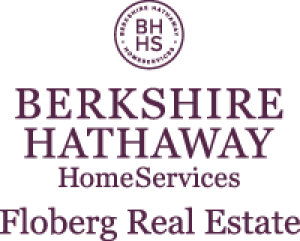 Susan B. Lovely - Berkshire Hathaway Home Services Floberg Real Estate