Jeff the Nature Guy introduces zookeeper Debbie Harris, the longest-serving keeper at ZooMontana.
Jeff the Nature Guy shows off Morticia, the black widow spider at ZooMontana who has lived to a ripe old age.
Jeff the Nature Guy shows off Leroy, a red-tailed boa at ZooMontana.
Jeff the Nature Guy tours the Education Department at ZooMontana, where the video programs with schools are filmed.
Jeff the Nature Guy visits Khan the Takin. Khan has been lonely since losing his friend JT, but will be getting a new Takin friend to share hi…
Jeff the Nature Guy shows off Jack, the savannah monitor at ZooMontana, who is growing up, despite being a picky eater.
Jeff the Nature Guy shows off Sydney the kookaburra's amazing laugh. These birds of the kingfisher family are native to Australia and have a b…
Happy Presidents Day! Here's a look at the drinking habits of each commander-in-chief.
The orange has become the poster child for vitamin C intake. And while it is an excellent source, there are plenty of other foods that pack an…
From politics to environmental issues, controversy runs rampant. But one thing remains beloved by (almost) everyone: pizza.
Here's a look at 10 widely available brands of plain, milk chocolate hot cocoa powder — sans marshmallows.
"When you walk through the doors of Feast, you're no longer in Montana," co-owner Caroline Doern will say.
Double the vanilla, and you will double the shine.
The best part? They'll actually stay in your ears.
While you may be able to hide that messy bedroom closet from guests, you can't hide the bathroom. Here are 4 ways to spruce up your guest bath…
Feb 15 roundup of great finds online.
The recent Gazette article regarding a pigeon virus infecting Eurasian collared doves serves as a harsh reminder that our actions can negative…
No more mummified crumbs under the fridge. 
Need a lot of room? See the biggest homes money can buy currently on the market.
Properly maintained gutters drain rainstorm runoff away from the house, protecting your windows, doors, foundations, and siding, while prevent…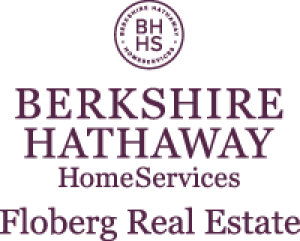 Susan B. Lovely - Berkshire Hathaway Home Services Floberg Real Estate