This week's recipe roundup includes summer soup, breakfast tacos and a variation of Disney's over-the-top grilled three-cheese sandwich.
These assorted popsicles are just as refreshing as something you would get at an ice cream stand.
The company is adding the word "breakfast" — instead of dinner — to encourage Americans to start their day with neon orange cheesy noodles.
Huckleberries are stars that need no supporting players. 
Lake Baked bakery and coffee shop has an array of goodies. 
Want to try something new for outdoor entertaining? Watch as Catherine Neville of Feast Magazine guides you through some campfire cuisine.
Welcome to NerdWallet's SmartMoney podcast, where we answer your real-world money questions. This week's episode starts with a discussion of m…
Distract your destructive dog with this fun puzzle toy. 🐕
Keep your mail and deliveries safe and dry by replacing an old, weather-worn mailbox with a new, double-wall resin box designed to withstand t…
Lori Loughlin and Mossimo Giannulli sold their mansion in Bel Air to Tinder co-founder Justin Mateen. The $18.75-million sale price was about …
August 8 roundup of great finds online.
Trampolining is an excellent form of exercise, and what's more, it's tons of fun. Here's what to consider before buying a trampoline for your yard.
Because a wet phone is a dead phone.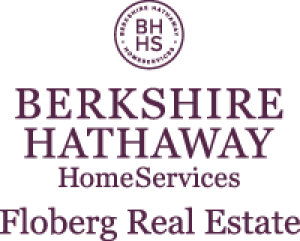 Susan B. Lovely - Berkshire Hathaway Home Services Floberg Real Estate