Black Dog Coffee's goal is "to inspire coffee."
The ingredients and steps in many Asian recipes look daunting, but if you take things one step at a time, you will be thrilled with your creation.
Rhubarb is hardy and versatile. 
The traditional three-square-meals-a-day eating pattern has given way to lots of noshing. In fact, 50% of all eating occasions are snacks.
For many Americans, Memorial Day marks the beginning of the outdoor grilling season. Here are a few tips and recipes to get you started.
The longer cooked and raw foods sit outside in the sun (think Memorial Day picnic), the higher the chance for foodborne bacteria to multiply. …
A spacious kitchen may be on everyone's wish list, but small kitchens are the reality in many older homes, condos, and apartments. If you feel…
Q: Does a real estate agent need to get copies of our preapproval letter from our lender before taking us to search for homes? My concern is t…
Looking for a good deal? Check out these affordable, inexpensive homes to buy in the Billings Area.
Invest in your home office and save yourself the headache.
When your bathroom is small, clutter is an ever-present enemy. Even if you have a large bathroom, chances are good it could use some re-organi…
Because this is definitely not the best time to call a locksmith.
GILLETTE, Wyo. — Beckie Avery bought a circular saw for a small project.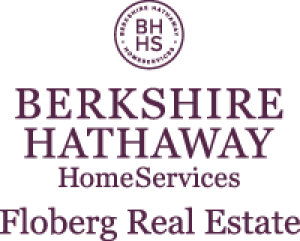 Susan B. Lovely - Berkshire Hathaway Home Services Floberg Real Estate