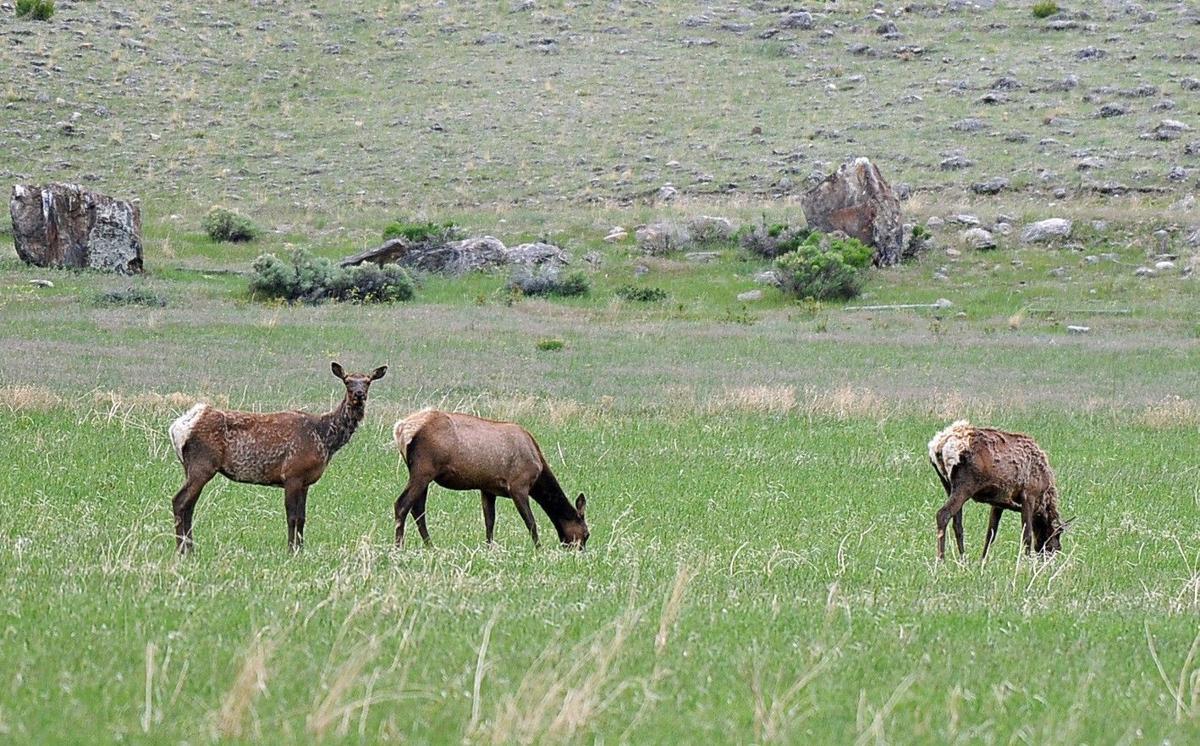 This winter, landowners southeast of Red Lodge along the Beartooth Front will have the option of having elk that may be infected with brucellosis shot.
The Fish and Wildlife Commission approved its Brucellosis 2017 Annual Work Plan on Thursday with a newly added focus on trying to keep brucellosis-infected Wyoming elk from spreading the disease over the border into this region of Montana.
The commission, which was meeting in Forsyth, also received an update on FWP plans following this summer's closure of the Yellowstone River after a parasite outbreak killed thousands of whitefish.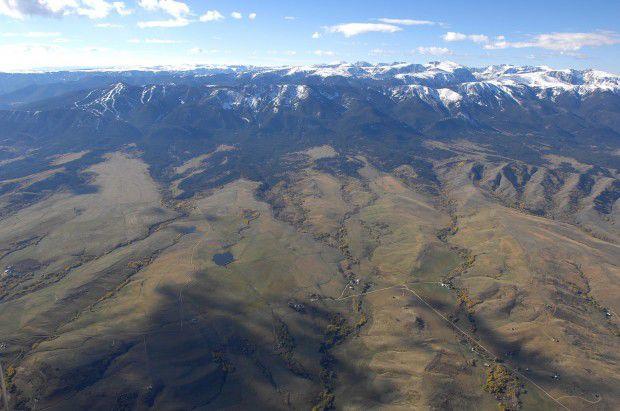 Brucellosis
According to the brucellosis work plan agenda item provided to the commission, "This limited but important expansion (of the brucellosis plan) reflects competing concerns FWP has heard from those anxious that the plan is too ambitious and also from those concerned the plan is not enough."
The "refinement" approved on Thursday was to provide landowners along the Beartooth Front with the same tools given to landowners within what's known as the Designated Surveillance Area — a region around Yellowstone National Park where FWP and the Montana Department of Livestock cooperate on keeping elk and cattle separate to avoid transference of brucellosis from elk to cattle.
The tools include "hazing, limited fencing, limited lethal removal of elk, habitat modifications, and other efforts to adjust elk distribution away from cattle at small scales," the plan stated.
The "small scale lethal removals" would be no more than 10 elk and would require a commissioner's approval.
Lethal removal of elk has been a contested issue, so it's been used sparingly. Last year, to keep elk and livestock separated, eight elk were shot by hunters in the Paradise Valley, said Quentin Kujala, FWP Wildlife Management Section chief. No kill permits were issued to landowners. In 2014 there were no elk taken under either scenario.
"I think the department has proven again that it can take a reasonable approach," Kujala said.
One of the tactics that won't be available anywhere was a proposal to kill or haze elk that are believed to be infected away from other elk, an idea suggested by FWP's partner agency, the Montana Department of Livestock. The suggestion met with opposition from sporting groups and individuals. Kujala admitted that such a scenario was "logistically complicated."
Border war
Collars on Wyoming elk have shown they move as far as 10 to 15 miles north into Montana along the Beartooth Front during the winter.
"They move, and in some instances they move great distances," Kujala said.
However, the region southeast of Red Lodge is outside of the Designated Surveillance Area for brucellosis.
You have free articles remaining.
Commissioner Matthew Tourtlotte, of Billings, expressed concern that even a pseudo expansion of the DSA is troubling for the repercussions it could have, calling it a "slippery slope."
"We somewhat share Commissioner Tourtlotte's concerns," said Nick Gevock, of the Montana Wildlife Federation, although his group supported the changes to expand services to landowners outside the DSA near Red Lodge.
Kujala said the subject needs more work, but not in the forum of a commission meeting.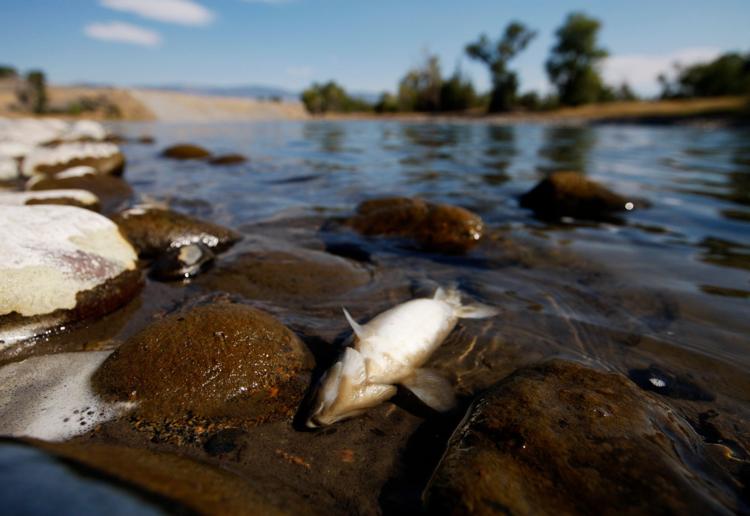 Yellowstone River
Moving from wildlife disease to those in fish, the commission was told that FWP's fisheries experts will gather in Bozeman next month to begin reviewing the agency's response to this summer's whitefish die-off and start working on a plan for the future, according to Eileen Ryce, FWP Fisheries Bureau chief. The fish kill was caused by a new and previously little known parasite outbreak.
"One thing we'll be talking about is a strategic monitoring plan," Ryce told commissioners.
FWP has tested fish from around the region and found the parasite exists, but is not killing fish.
Trout as far up the Stillwater River as Woodbine Campground, which is close to the boundary of the Absaroka-Beartooth Wilderness, were found to have the parasite, according to Ken Frazer, FWP's Region 5 fisheries manager. On the Boulder River, south of Big Timber, no trout above Natural Bridge, a barrier to fish traveling upstream, contained the parasite.
Both streams are tributaries to the Yellowstone River.
Fish in the Bighorn River were also found to contain the parasite. Yet no dead fish were found this summer in the Bighorn, Boulder or Stillwater rivers. Trout as far away as the Jefferson River were also found to have the parasite, Ryce said, which may explain an earlier fish die-off on that stream.
"We're looking at other waters that could be impacted to be better prepared," she said.
Some of the fish that were collected are still awaiting laboratory processing.
Even though this summer's deadly outbreak in the Yellowstone River has passed, the parasite will survive in fish over the winter, Ryce said. So getting rid of the disease seems improbable.
Future efforts to protect the fishery will have to concentrate on ways to keep the fish from being stressed, which harms their immunity to fight the parasite. Unfortunately, the main stressor on summer fish is low and warm water, two factors that FWP has no control over.
Commission chairman Dan Vermillion, a Livingston fishing outfitter, said it would be helpful if FWP could develop a drought management plan for rivers like the Yellowstone so the public knows "here's what's going to trigger a closure."
News of the Yellowstone River closure this summer has already cost his business a few bookings for next year, he said, so he encouraged the department to "play a supportive role" in bringing anglers back to the region next year. He said a science-based report showing that the trout fishing is still good would be helpful.
Ryce noted that spring fishery surveys will help the department put the summer disease outbreak into better perspective in terms of fish loss.