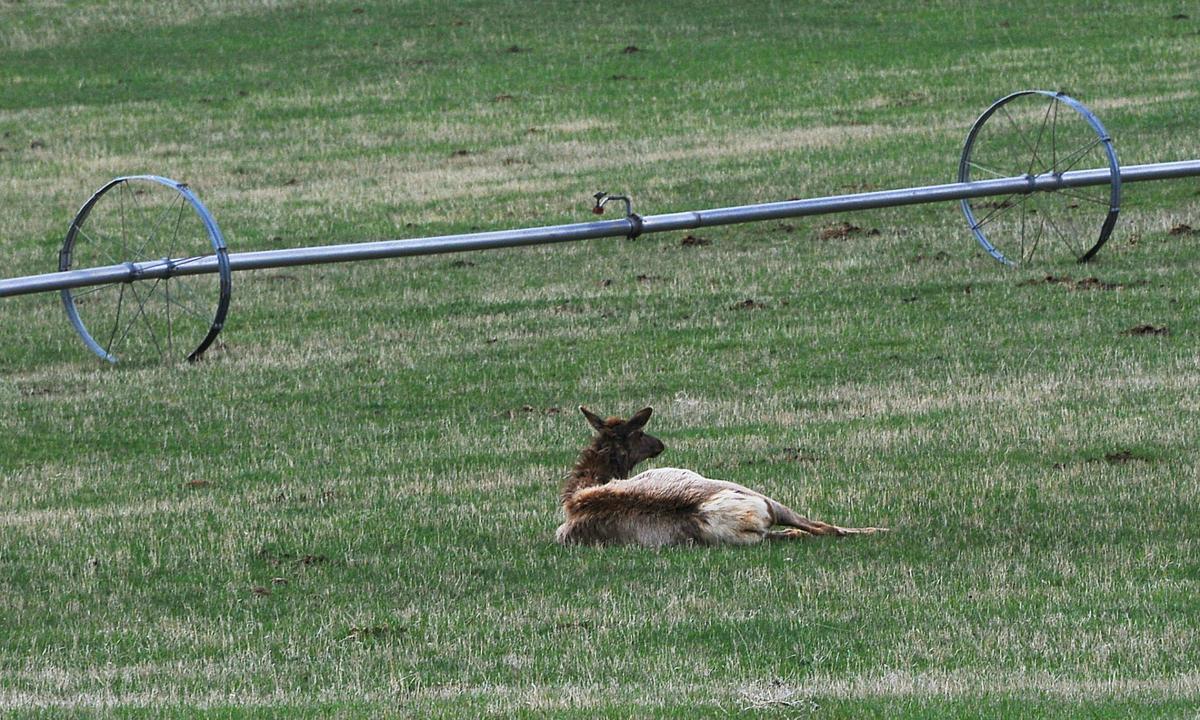 This story has been modified to correct an initial error that said the elk shoulder seasons had been dropped in Hunting Districts 417 and 419. Actually, the seasons in those districts were extended to Jan. 15.
After months of public discussion and disagreement, the Montana Fish and Wildlife Commission on Thursday made changes to its controversial extended elk hunting seasons in several hunting districts.
"We're trying to strike a balance," said Quentin Kujala, FWP Wildlife Management section chief.
The extended elk hunts, known as a shoulder seasons, are intended to reduce elk on private lands. Where the long seasons have been kept, hunting can begin on Aug. 15 and run until Feb. 15.
"Yesterday, the commission sent a strong signal they are going to scale them back," said Nick Gevock, conservation director for the Montana Wildlife Federation.
"It's nice that they are listening to hunters."
Changes
Seasons were extended in Hunting Districts 417 and 419 until Jan. 15 to meet the requests of landowners for elk reduction.
HD 417 is between the Fred Robinson Bridge and Winifred and south of the Missouri River. The elk population in the area is almost 1,600 above the population target, or 425% above objective. The objectives are set based on landowner tolerance. Hunting District 419 is north of Highway 87 between Stanford and Hobson and south of Coffee Creek.
In the other 56 hunting districts that have shoulder seasons the commission either kept the lengthy hunts or adopted tailor-made seasons in an attempt to please landowners who complain of elk damaging crops while also catering to hunter disappointment over a six-month long elk hunting season.
"If we strictly followed the criteria we could have eliminated shoulder seasons" where they weren't working, instead of trying to continue them and make changes, said Commissioner Pat Byorth, of Bozeman. "It's a compromise to accommodate as many people as possible."
Discussion
Many hunters, including former FWP staff, had advocated prior to the meeting for halting the long seasons. Instead, they proposed using the five week rifle season as the main time for reducing elk numbers when the most hunters are in the field. To deal with landowner complaints, damage hunts are available, they argued. Damage hunts call hunters on a roster to address issues like elk raiding haystacks in winter or grazing in summer fields.
Landowners who testified to the commission said the damage hunts are too slow to respond to problems. The shoulder seasons are much quicker, said Brian Quigley, a rancher in the Avon area. He keeps his own list of hunters to call if he wants elk pressured off his crops.
"This shoulder season has pushed the elk out of the hay meadows just like it was designed to do," he said.
Although hunters knock on his door to hunt the animals when they are up on the hillsides, he won't allow them access because that's where Quigley wants them to stay. After dealing with the problem for 20 years, he said the last two have been the best because of the elk shoulder seasons. Hunters may not kill a lot of elk, he added, but they do move them out of his fields.
Hunters
Dave Stone, vice-president of the Anaconda Sportsman's Club, said shoulder seasons were a "very contentious issue" in his region and divided the membership. Joe Perry, representing the Montana Sportsmen Alliance, said his group doesn't want to see any landowners suffer, but disagrees on the means to move elk off fields. Adam Shaw, of the Hellgate Hunters and Anglers, said his group would prefer to see damage hunts used because they would be more equitable in providing hunter access. He also suggested the department start requiring mandatory reporting of hunter harvest to better track how many elk are killed.
Gevock said the meeting emphasized the need for FWP to improve its game damage hunt system so it's more efficient. The agency also needs to rewrite its elk management plan, he said.
One other outcome of the commission's decision is that hunting regulations may be more confusing, not long after FWP had worked to make them easier to understand.
---
Outdoors reporter Brett French's five favorite stories from 2019
Outdoors reporter Brett French presents his five favorite stories of 2019.
These five stories written by Brett French in 2019 show the diversity of what goes on, and has gone on, in Montana over the years and how history is made by ordinary people.
Be the first to know
Get local news delivered to your inbox!