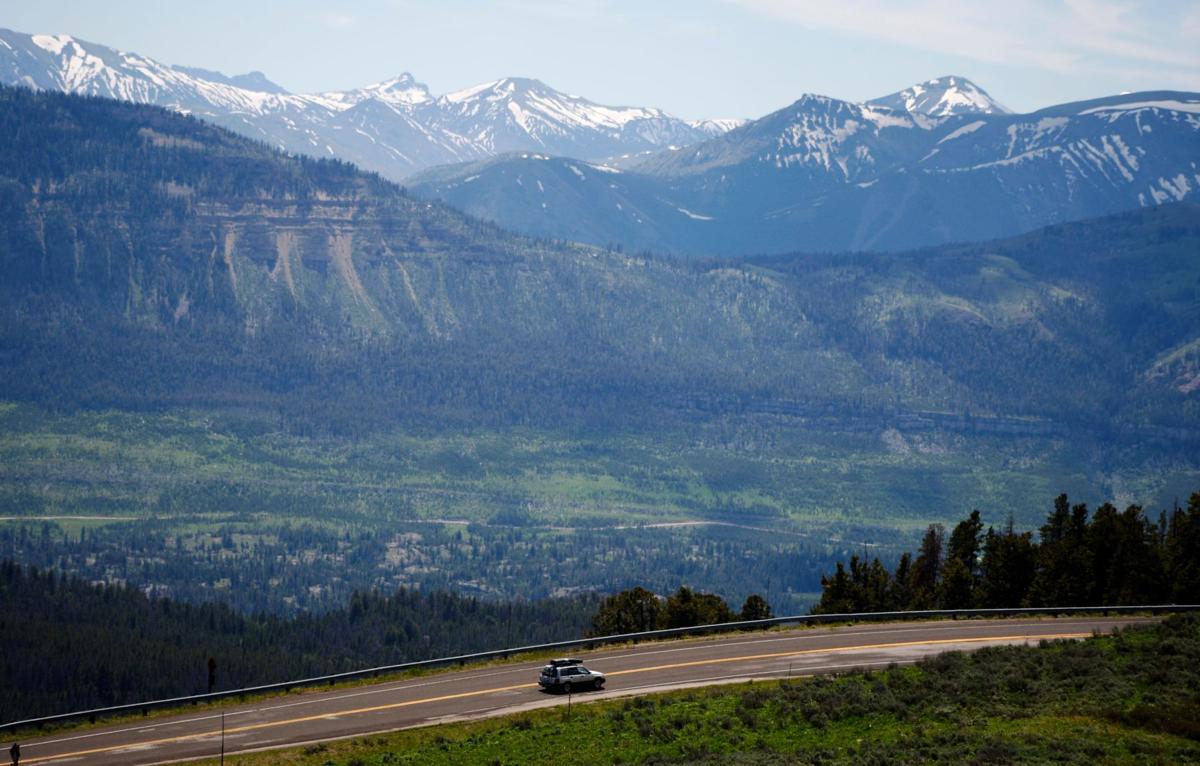 Two men trying to get to the Northeast Entrance of Yellowstone National Park had to be rescued Tuesday after ignoring the posted "Road Closed" signs and getting stuck in deep snow on the Beartooth Highway.
The incident happened about one mile northwest of the Pilot Creek parking area, west of the intersection of the Chief Joseph Highway.
John Ray Elmore Jr., 60, of Los Angeles, and his father, John M. Elmore Sr., 85, of Nashville, Indiana, were following directions from their GPS when their vehicle got stuck in about a foot of snow on the highway.
The men had passed at least two "Road Closed" signs before they got stuck, but they said their navigation device indicated the road was open, so they continued around the signs.
You have free articles remaining.
Wyoming's Park County Search and Rescue was mobilized after a cellphone call at 1:30 p.m. from the victims disconnected before detailed information, including their condition and exact location, could be obtained. Search and rescue deployed two ground teams equipped with snowmobiles to search the area.
When SAR members found the men, they got help from a local resident who towed the victims' vehicle back onto the pavement using a four-wheel drive pickup equipped with tire chains. The men were unharmed and decided to take another route into the park.
Yellowstone National Park crews annually plow the road from Cooke City to the Wyoming border atop the Beartooth Plateau. That work will start on Wednesday, May 9.
Park County Sheriff Scott Steward reminded residents and visitors to pay attention to all road signs, especially at this time of the year.
"The road at the location of the closed signs may look clear and dry, but conditions can change rapidly," Steward said. "Those signs are there for a reason and should not be ignored even if your electronic navigation device indicates otherwise."
In the fall of 2013 a Wisconsin couple was stranded on the Beartooth Highway east of the Chief Joseph Highway after ignoring road closed signs and getting stuck. They weren't discovered until almost a week later when an area resident snowmobiled up the road in search of the duo.