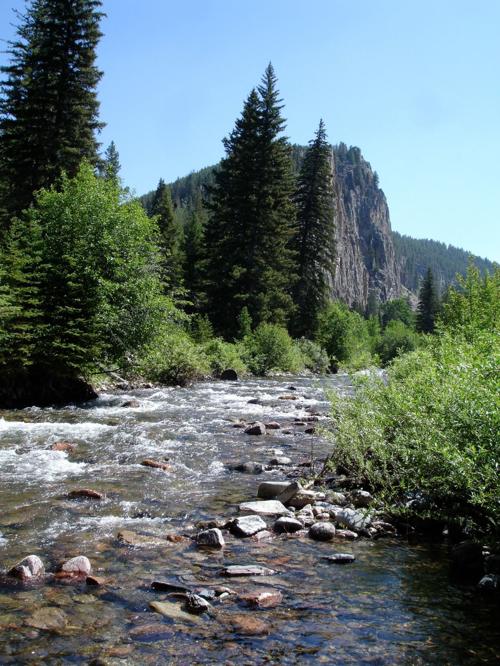 A coalition of Montana conservation groups has authored a report outlining the importance of the Land and Water Conservation Fund in the wake of the Secretary of Interior's announcement to budget only $8 million to the federal portion of the program — which if approved by Congress would be the lowest amount ever allocated.
"A lot of us were a little shocked about how low the Trump administration went," said Dave Chadwick, executive director of the Montana Wildlife Federation.
The conservation groups are concerned because the federal portion of the LWCF is key to acquiring new lands.
"LWCF has been an extraordinary program for putting together projects that do so much to preserve and protect big landscape-scale projects," said Mark Aagenes, of The Nature Conservancy. "We have a finite opportunity to deal with some of these land issues in Montana."
One example in the report is the 30 square miles of land consolidated on the old Bair Ranch in the Smith River area, known as the Tenderfoot Creek project. That purchase was facilitated by the Rocky Mountain Elk Foundation, based in Missoula, which worked with the landowner to extend the deal 10 years until the federal funds could come through. With the LWCF money, the land was eventually turned over to the Lewis and Clark National Forest, thereby adding to the public trust.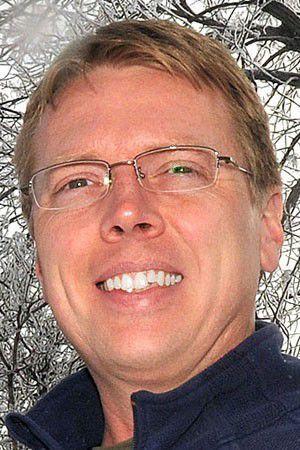 Short history
The LWCF is an odd bird. Every year $900 million in revenues, collected from federal offshore oil royalties, are deposited into the account. But Congress has allocated that full amount only twice in 53 years. According to a policy review, as of 2014 more than $36.2 billion had accrued in the LWCF account with less than half of that amount, $16.8 billion, appropriated.
The lowest amount ever allotted was $16 million in 1965, the first year of the fund, but that's still a sizable amount considering inflation. The highest amount ever assigned was $995 million in 2001, which was during the Clinton administration.
The LWCF is not just one big fund. It's broken up into different parts. The portion the Trump administration proposed to fund at only $8 million goes to federal land purchases for agencies like the National Park Service, Bureau of Land Management, Forest Service and U.S. Fish and Wildlife Service.
Another portion is the stateside grant program, which requires a 50 percent community match. That money goes to communities for things like swimming pools, tennis courts and parks. Fish, Wildlife & Parks is the go-between for that funding in Montana, acquiring community grant requests and vetting them before seeking the federal LWCF dollars.
"Over the course of 53 years there's been about $38 million expended in Montana on stateside projects," said Tom Reilly, assistant administrator for Montana State Parks. "It's been a great program for Montana over the years," supplementing about 800 projects in communities across the state.
The Trump administration proposed $89 million in funding for the stateside grant program in 2019. Last year the final budget for those projects was $94.3 million.
Just between 2005 and 2014 in Montana, more than $240 million in LWCF funds have gone to a variety of projects, from parks and playground projects in Glasgow, to $3.4 million in grants for fishing access sites, and more than 10,000 acres of conservation easements in the Flathead Valley, according to the conservation groups' report.
"It's just in the mix on almost everything," Chadwick said. "We're clearly not running short of projects."
Not permanent
Congress must continually reauthorize the LWCF program or it will expire. Three bills have been introduced in this 115th Congress to permanently authorize the program.
LWCF was created in 1964 to promote outdoor recreation to "strengthen the 'health and vitality' of U.S. citizens" by providing funding for public land acquisitions, as well as supplying grants for outdoor recreational facilities. It's also helped preserve land that could have been developed.
National parks have also benefited from LWCF. Grand Teton received more than $40 million in LWCF funding to purchase inholdings, which helps make management across the landscape more consistent while also preserving wildlife corridors and preventing development, according to the LWCF Coalition.
In 1998, an additional $8 million was added to the LWCF to pay for the acquisition of 770 acres that encompassed the New World Mine, north of Yellowstone National Park in Montana, which was being proposed for development. The historic mining area sits at the headwaters of the Yellowstone and Clarks Fork of the Yellowstone rivers.
"We're shooting for full funding, which allows for a lot of flexibility for those different pieces," Aagenes said.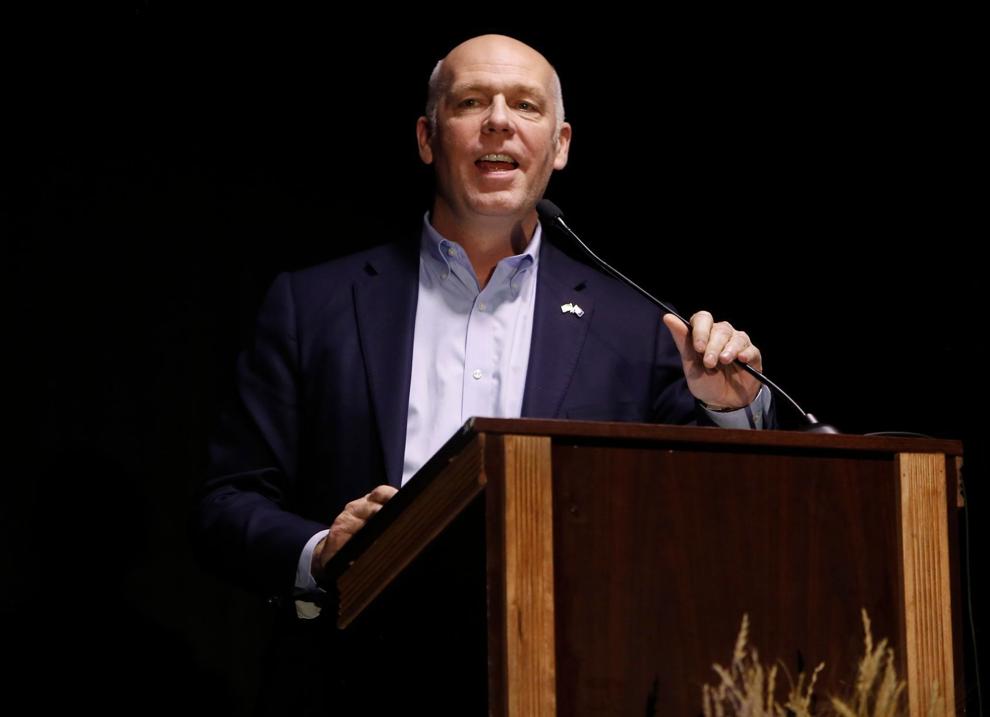 Why now?
Given that the program has traditionally received broad bipartisan support — including from Zinke when he was Montana's lone representative — why has the Trump administration chosen to propose such a low budget in fiscal year 2019?
"The president proposed a budget that prioritizes things like rebuilding national parks and Indian schools, while also saving the taxpayers money," said Heather Swift, a Zinke spokesperson, in an email. "The budget did all this while also funding and calling for reauthorization of LWCF."
The decision seems to amplify what's become a common conservative refrain.
Although more and more people are recreating outdoors, Republicans have been throwing up roadblocks to federal and state land acquisitions. In Montana, state legislators barred Fish, Wildlife & Parks from purchasing land for public use. FWP can only negotiate easements. This in an era when many new private landowners are blocking off traditional access routes to what is sometimes large tracts of public land. The Montana GOP made it part of their party platform in 2016 to have the state take over management of federal lands within the state.
"The concerns involve preferences for private ownership, impacts of federal land ownership on uses of private lands, and reduced local tax revenues that result from public ownership," according to a 2014 LWCF policy review.
Zinke has been inconsistent in his stance, alternately reducing Obama-era land protections like the Bears Ears Monument in Utah, while also supporting monument status for the Badger Two-Medicine area along Montana's Rocky Mountain Front.
"It's hard to justify taking in more land when we haven't addressed the maintenance problem of our current holdings," Zinke told the Senate panel.
"People who oppose public land acquisition use maintenance as an excuse to not acquire more public lands," Chadwick said. "I think it's always unfortunate because it creates a really false choice. Our system of government is fully capable" of funding land acquisition and maintenance.
"In the grand scheme of the federal budget, this is a small amount," he said. "It's a matter of political will."
The proposal to shift LWCF to a maintenance fund is nothing new. In 2014, Rep. Sam Graves, R-Missouri, introduced a bill to amend the fund to direct all of its money to maintenance. That same year, the Republican-controlled House Budget Committee supported eliminating the maintenance backlog before acquiring more federal lands.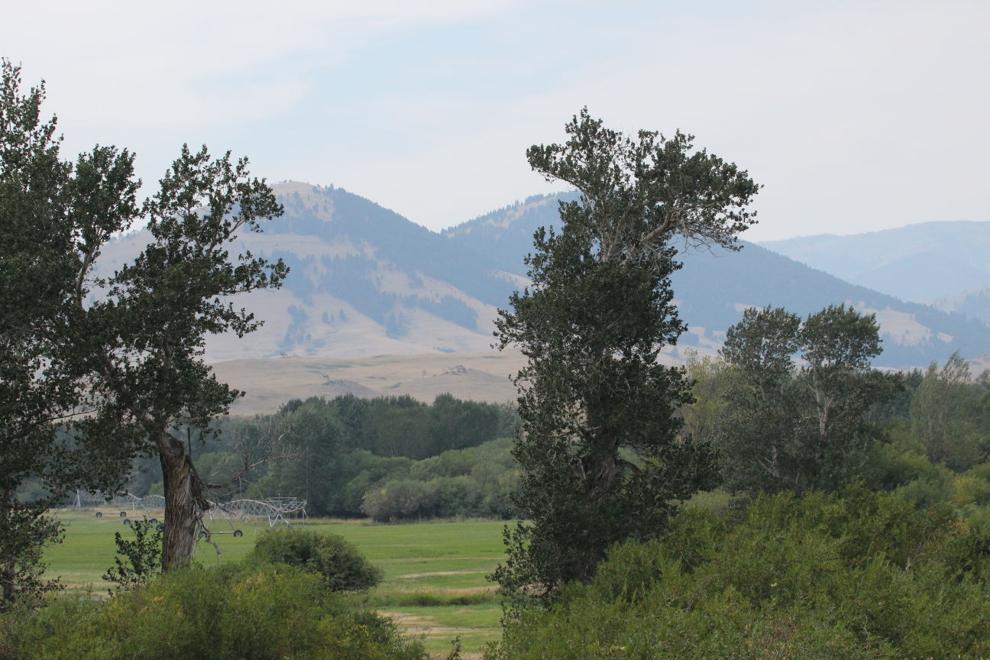 Helping landowners
One of the other attributes of the LWCF is paying for easements that help keep landowners on their property while protecting it from future development.
"The conservation easement part of LWCF creates a mechanism for ranchers to pass on their lands to the next generation in a way that works for them," said Aagenes, of The Nature Conservancy.
A portion of the LWCF's 2018 appropriation helped Montana ranchers Matt and Stacy Crabb purchase more than 8,500 acres along the eastern side of the Rocky Mountain Front and place it in a conservation easement. The couple worked with the Conservation Fund, The Nature Conservancy and the U.S. Fish and Wildlife Service to acquire the easement that will protect native prairie in a region where grizzly bears are frequent visitors.
"For us, placing a conservation easement on this ranchland was critical," said Stacy Crabb in a statement. "We wanted to be able to expand our business while ensuring that the land will be protected for generations to come."
"The Rocky Mountain Front is home to some of the last untouched places in the country, and this project will help keep it that way," said Sen. Jon Tester, D-Mont., in a statement.
"This is a great example of how the LWCF helps hardworking farmers and ranchers support their livelihood while also protecting Montana's treasured wildlife and scenic areas," said Sen. Steve Daines, R-Mont., in a statement.
Tester and Daines have called for permanent authorization of the LWCF. Three bills have been introduced to do just that, two in the Senate and one in the House.
In the House, Rep. Steve Gianforte, R-Mont., has also endorsed LWCF.
"We raised our kids hunting, fishing and backpacking on Montana's public lands," Gianforte said in an email. "I fully support LWCF, have voted for its permanent re-authorization, and will continue advocating for it to help protect and expand access to our public lands."
Gianforte pointed out that although the Trump administration's request for LWCF is low, it's up to Congress to ultimately determine the amount. He noted that the House Committee on Appropriations has already allocated $360 million for LWCF.
"I am confident Congress will fund LWCF programs more robustly than his request does," he said.