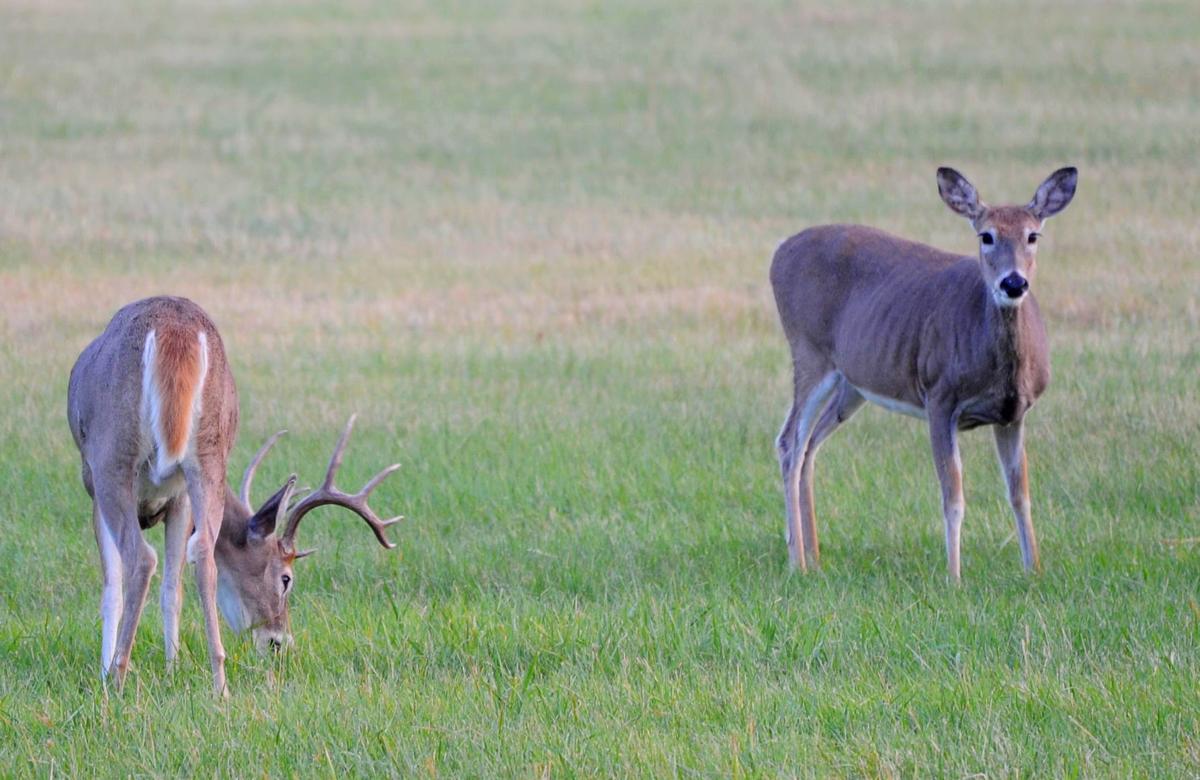 Note: This story has been changed to reflect that Schafer's Wild Game Processing in Billings is taking wild game right now.
Big game hunters who are successful this fall may face an even more difficult hunt — finding a meat processor.
Slammed by livestock producers seeking local processing facilities, some butchers like Fourth Avenue Meats in Billings are turning away all game animals. Others, like Chad Carpenter at Western Meat and Sausage Block in Butte, are taking wild game by appointment only.
"Even with that it will be very limited what we can take in," Carpenter said.
He could have turned away all wild game since his shop is so busy, but this year's unusual surge in beef processing could be short-term so he didn't want to deny all hunters.
"This is a crazy year," Carpenter said. "We don't want to blow them off."
Schafer's Wild Game Processing in Billings is one of the few taking wild game now, according to owner Daryl Wagner. The company opened for archery season and will continue to accept wild game through the late shoulder season hunts.
The beef
The year has been busier than usual for local meat processors after larger plants were shut down or saw their processing capacity reduced due to the COVID-19 outbreak. With fewer places to slaughter and process livestock, ranchers turned to local processors this spring. The smaller operations were quickly overwhelmed, forcing them to delay taking any new livestock for months.
Eric Luongo, of the Montana Food Bank Network, said members of the Montana Cattleman's Association told him butchers were telling ranchers the wait for processing may be six months to a year.
Bad news for ranchers has been good news for butchers.
"It's going to be one of the better years in the last 20 years," said Carpenter, whose parents opened the Butte butcher shop in 1980.
Recognizing the problem, Montana has offered $12 million in grants to smaller meat processors to improve their operations. Fourth Avenue Meat Market was one of 62 processors to receive such a grant. The Billings business received a $150,000 — the maximum available — for new equipment and to increase cold storage and processing capacity. Carpenter's business won a $71,000 grant for a similar upgrade.
"Our hardworking producers need to have viable markets for selling their livestock," Gov. Steve Bullock said in a press release. "These grants allow meat processors to expand their capacity to meet increased demand for local meat and protect consumers from future supply chain disruptions."
Wild game
Local meat processors are also the source of wild game for many of the state's food pantries. Under the Hunters Against Hunger program, game animals can be processed for free and the meat donated to local pantries. A list of participating processors can be found online at https://mfbn.org/hunters-against-hunger/.
Absent from the list is any facility in Billings, Montana's largest city. Luongo said he can't find any butchers in Billings interested in the program, even after the fee paid to them was raised from $2 a pound to $3. This year, he said the Hunters Against Hunger program has $86,000 to spend on processing, down from previous years, possibly because of the pandemic.
"Unfortunately, we don't have many processing participants in the eastern part of the state," Luongo said. "I was hoping with the raise in the reimbursement rate we'd get more."
Last year the program donated around 100,000 pounds of ground wild game meat to food pantries across the state. Of that total, about half came from hunters with the other half via confiscated game taken by Montana Fish, Wildlife and Parks.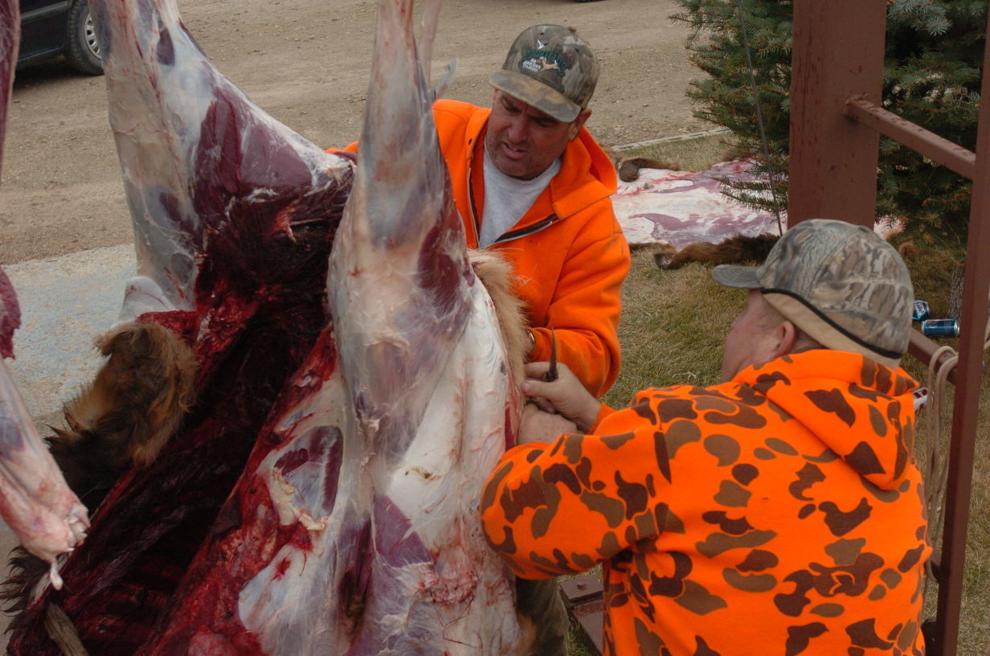 CWD
Making the processing of game meat even more complicated is the growing prevalence of chronic wasting disease, mainly in deer. Although CWD has never been shown to jump from an infected animal to humans via consumption, the Centers for Disease Control and Prevention has advised against eating any animal that tests positive for the disease.
Hunters can have their animals tested for CWD for free at regional Montana Fish, Wildlife and Parks offices, at certain game check stations, or follow directions online to submit samples to the state for testing. The problem is that it can take up to three weeks for results to be returned. No processor, or hunter, can afford to hang an uncut animal for that long, Carpenter noted.
So the hunter's only option is to pay to have the animal processed and hope the results come back negative, or partially cut up the meat and freeze it until test results come back negative and then butcher it. Freezing meat does not kill the prions that cause CWD.
"Currently, there is no mandate to have your animal tested" for CWD, Luongo said. "We highly recommend it, but logistically it's a huge problem to coordinate."
Food banks
Aaron Brock, executive director of the Missoula Food Bank and Community Center, said despite the recommended testing requirements his nonprofit still receives thousands of pounds of "high quality, super healthy" ground game meat every year from the Montana Food Bank Network.
In 2019 the amount the food bank received dropped to 2,100 pounds, about half of what it was the year before. He said the change could be because of how the food bank tracks donations, but he was surprised by the decline.
At Helena Food Share, executive director Bruce Day said donations of wild game were up last year through the Hunters Against Hunger program. However, Tizer Meats, which takes donations of wild game for the program, is only accepting boneless cuts. That goes for S&T Project Meats in Billings, which isn't part of the food donation program. S&T is so busy right now that it won't even take boneless cuts of wild game until the first of the year.
Crowds
Because of COVID-19, the situation for hunters could be complicated in another way this season, as well.
"I think it's going to be a very busy hunting season," said Howard Burt, Region 3 wildlife manager for FWP in Bozeman.
He noted that use of fishing access sites by boaters and anglers this summer was "way up," and participation in archery hunting has "been going through the roof anyway." With more hunters afield, there will in theory be more demand to have their game animals processed. The hunt could continue when they get home as they try to find a processor.