Montana's historic Monument Peak Lookout, located southwest of Monarch in the Helena-Lewis and Clark National Forest, was restored this summer thanks to workers from Filson, the Forest Service and National Forest Foundation.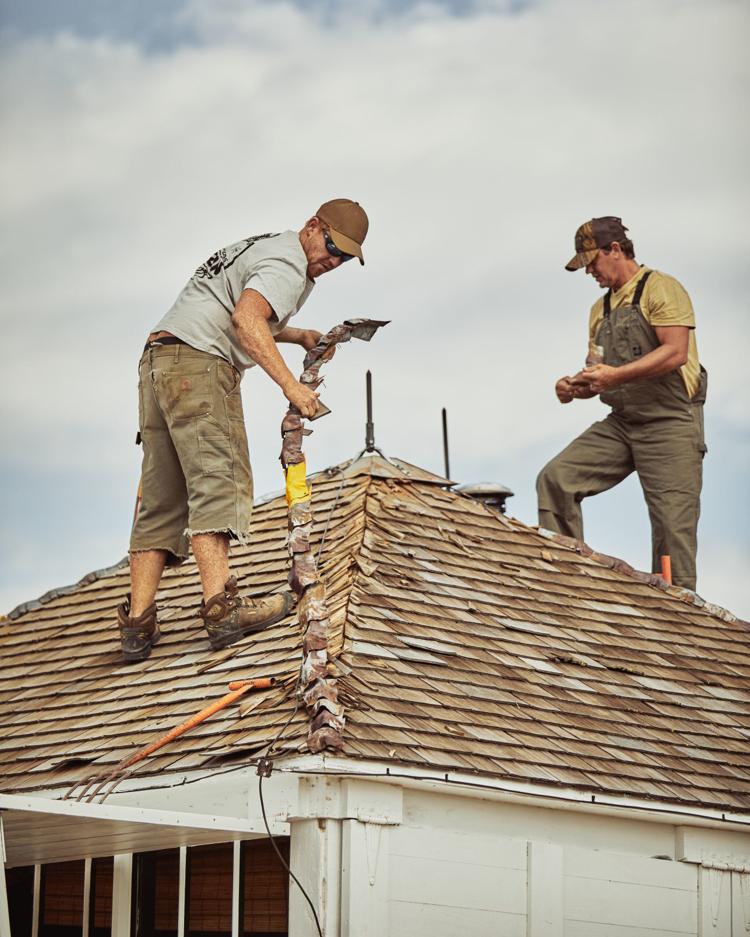 Built by the Civilian Conservation Corps in 1936, the tower was constructed in response to wildland fires that burned across millions of acres in Western Montana and Northern Idaho earlier in the century. The lookout was initially perched atop Monument Peak and for decades was used to scan for smoke plumes across the Little Belt Mountains. Since lowering the tower to the ground in 1999 for safety, the building underwent restoration improvements led by the Forest Service and Passport In Time program volunteers. It opened for public use in 2005 and is listed on the National Historic Lookout Register. The nightly rental fee is $45.
"We are always looking to connect people to the wild, and our longstanding relationship with the USFS and NFF made this an easy opportunity to do so. Filson and our employees are invested in not only giving back financially, but also with their time, sweat and energy - so others can connect with the history, sounds, nature and wildlife near the Monument Peak Lookout Tower region," said Doug Thielen, Director of Marketing at Filson. "We're fortunate to have made this team effort and contribution, and we look forward to more opportunities to volunteer on projects like this in the future."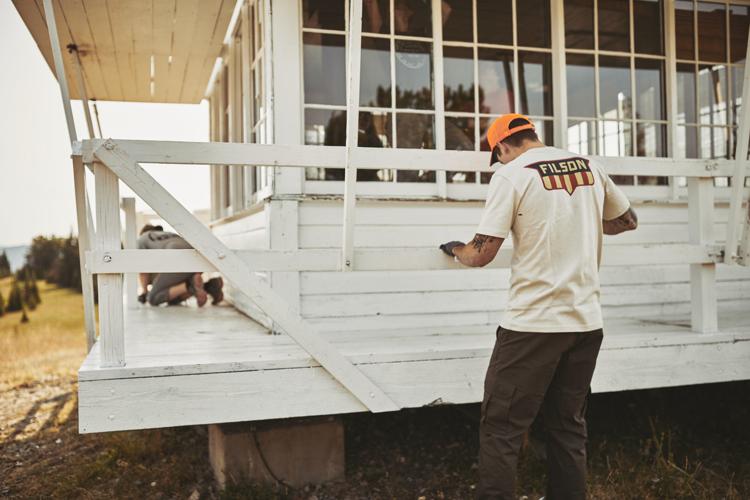 You have free articles remaining.
Keep reading for FREE!
Enjoy more articles by signing up or logging in. No credit card required.
In 2019, after decades of enduring visitors and harsh wilderness conditions, the Monument Peak Lookout needed drastic restoration work in order for the public to continue enjoying the structure. Filson provided funding for the replacement of the roof preserving its historical significance, as well as a team of employees to perform the restoration labor. More than 10 Filson employees volunteered their time with NFF Northern Rockies program manager Dani Southard to perform trail maintenance, invasive species removal around the lookout, paint touchups, and shingle replacement on the outhouse. The Monument Peak Lookout restoration project marks Filson's second lookout revitalization, as the company partnered with the NFF to restore Washington's Heybrook Lookout Tower in 2017.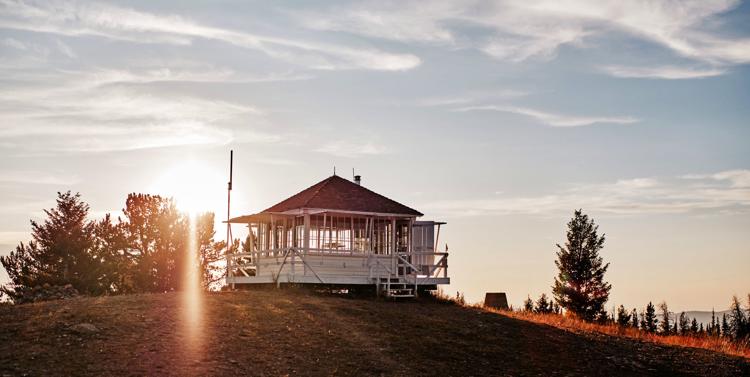 "It was incredible to have the support of Filson and their employees to restore this iconic lookout tower," said Dani Southard, NFF Northern Rockies Program Manager. "The much-needed investment in the Monument Peak Lookout will provide a better experience for the public and maintain its historical significance for years to come."
Monument Peak is operated by the USDA Forest Service and is one of hundreds of lookout towers available to the public to rent. For more information on lookout towers and booking, visit www.nhlr.org and www.recreation.gov.