Some of us are just too darned "connected" these days, tied to our jobs even on weekends, holidays and vacations by cellphones — those mini computers that give us easy access to Facebook, text and email in addition to phone calls.
So it's kind of cool when your phone can unchain you a bit, set us outdoor-types free with information about an area where maybe those pesky text messages, emails and phone calls won't intrude.
That wasn't the goal of Katie Gibson and Scott Bischke, a dynamic Bozeman outdoors couple, when they collaborated to create their new app called "Montana Fishing," but I'm willing to overlook that oversight. Yet their knowledge of limited backcountry cell service in Montana is evident in the fact that most of the app's information is accessible without a cell signal or Wi-Fi connection.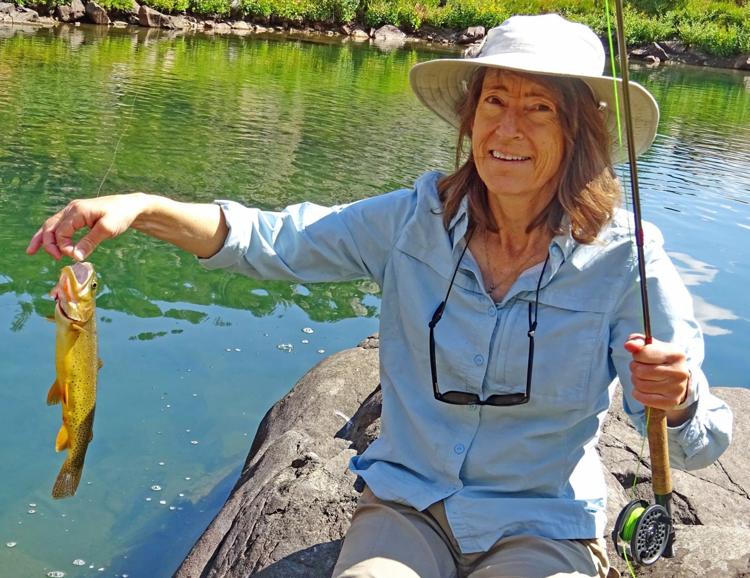 Cheaper than a burger
Contained in the app, which at $4.99 costs less than most hamburgers these days, is a boatload of information like: U.S. Geological Survey streamflows and water temperatures; all of the fishing access sites in Montana; links to businesses that can shuttle your car if you're canoeing or rafting; the nearest fly or bait shop; fishing regulations; the closest campgrounds to fishing spots and boat launches; the types of fish in the water; and, on lakes, the stocking schedules. Much of the information interfaces with Google Maps, allowing the user to quickly acquire directions, as well.
"It can zero in to where you're standing to find the nearest takeout," Bischke said.
The base map supplied with the app also shows boundaries for public and private lands.
"Also of great importance, is that we designed Montana Fishing to be intuitive," Gibson added. "We want fishermen to spend their time fishing, not learning how to use our app."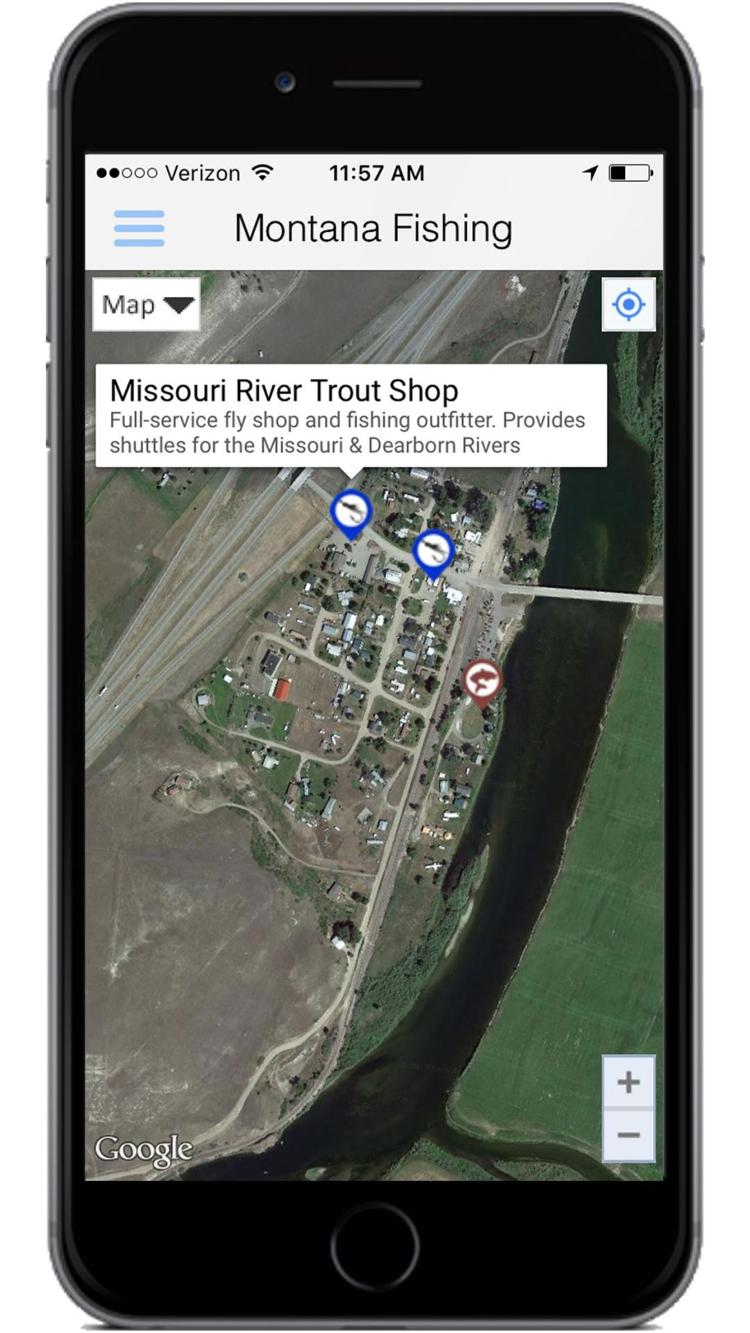 Appy couple
The app is a follow-up to their MountainWorks Software company's release last year of a very useful hunting program called "Montana Hunting Access." That app details Montana's more than 800 Block Management Areas — places where private landowners are paid to provide public hunting access, along with all of the details about the BMA.
"There's a huge amount of information out there," Bischke said. "Unfortunately it's all in different places."
So the idea of having so many reams of data all in one tiny little electronic device has great appeal to them.
"The amazing thing for me is that the app brings it right into your hand," Bischke said.
That means that even if he's down at the pub sipping a beer with friends, they can check out river flows, boat launches and camping sites to plan a trip.
You have free articles remaining.
Keep reading for FREE!
Enjoy more articles by signing up or logging in. No credit card required.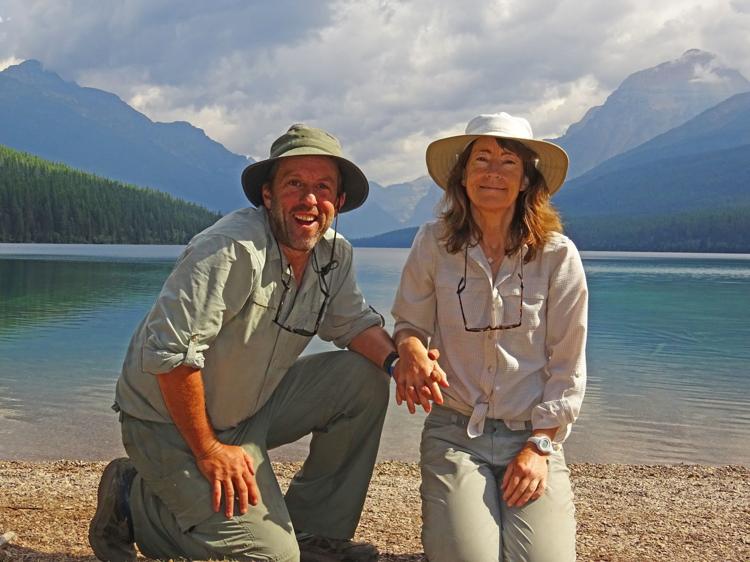 Concentrated
Speaking of tons of information right at your fingertips, Gibson is working on turning a five-pound book that is the flora guide for Virginia into an app. That's through her other business, High Country Apps. So far Gibson has created 10 similar apps, including ones that are specific to the Yellowstone region and one for Montana grasses that she built in cooperation with Montana State University's College of Agriculture.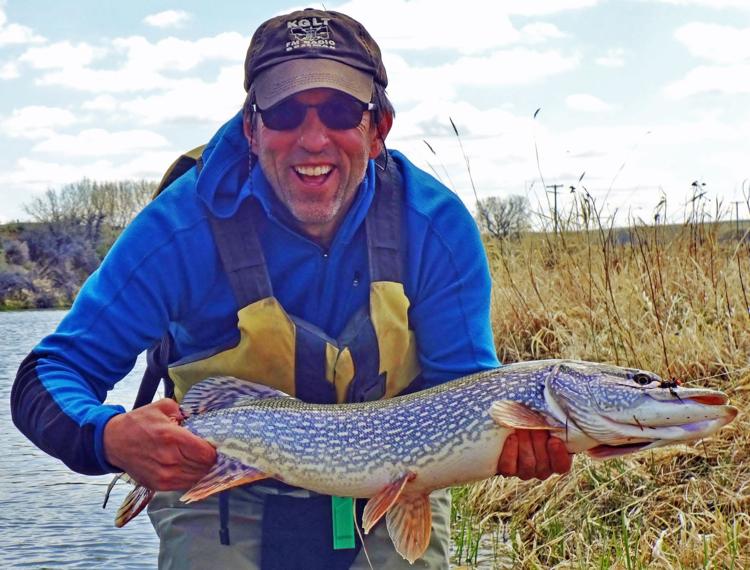 Beta testing
Testing their outdoor gear is the fun part of the development process. Bischke and Gibson used their app on a recent float down the Madison River to ground truth access sites, but neglected to check the streamflow before leaving town. (You have to have cell service to download the live streamflow information.)
Releases from the dam on the Madison were increased from 1,000 cubic feet per second to 3,000 cfs overnight, shutting down the trout bite and the caddis hatch. That meant fishing wasn't great, but they still had a nice float.
Bischke noted that the other nice feature in the streamflow and temperature data is that it's easy on the app to find the specific gaging station you want, compared to the USGS site that is simply a list of numbers and names. He said that's evident on places like the Smith River where there's a gaging station below Eagle Creek as well as one at Fort Logan. Sometimes floaters can't remember which site is the one they should view.
"I feel like that's a huge empowerment," Bischke said.
Gibson said they used the app on a recent float trip down the Marias River in north-central Montana to find a nearby shuttle service to move their car. Their timing to float that stretch couldn't have been better, she said.
"It was like we were the first people down the river this year," Gibson said. "We were scaring wildlife around every corner. We saw so many birds, deer and porcupines."
And in three days they never saw another floater.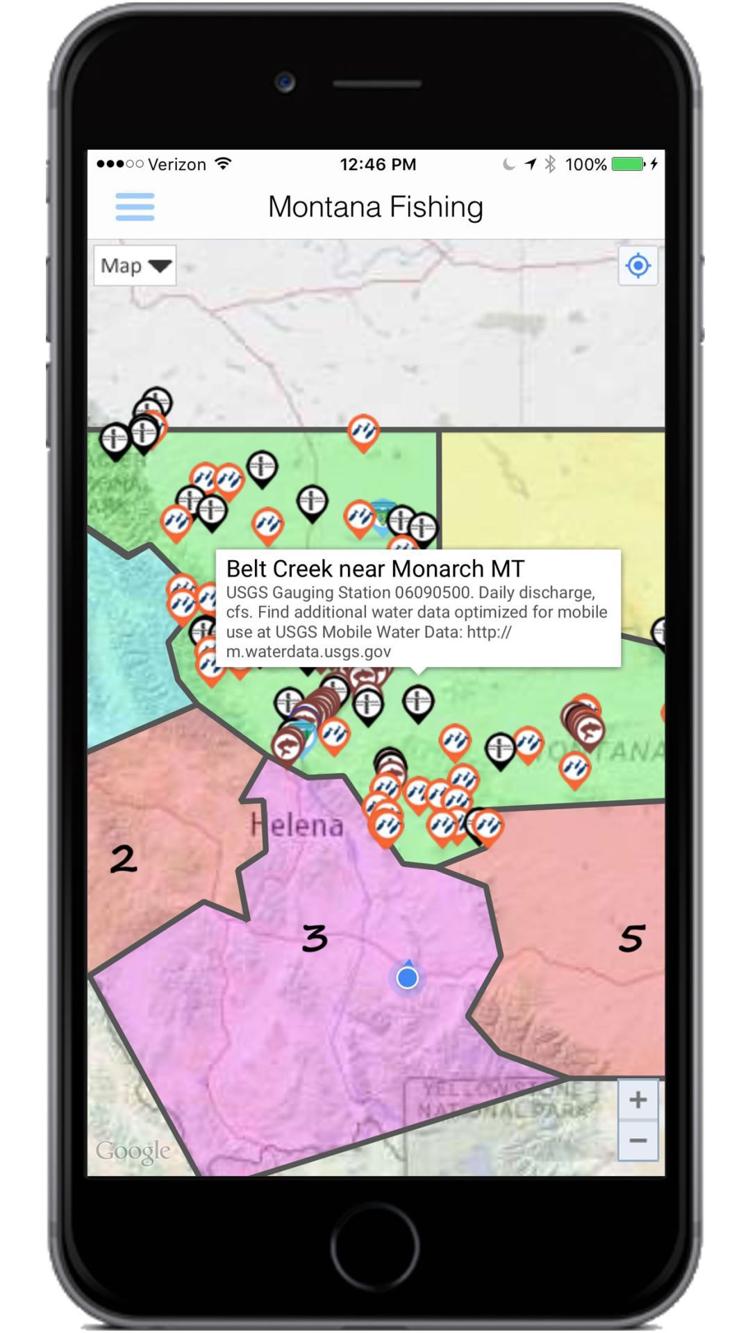 Good connection
So if you have to take your cellphone along on vacation, why not get some use out of it? MountainWorks' Montana Fishing app even includes whether there are bathrooms, and ADA-compliant bathrooms, at fishing access and camping sites. Now that's information we all need when we're on the road. Potty stop anyone?