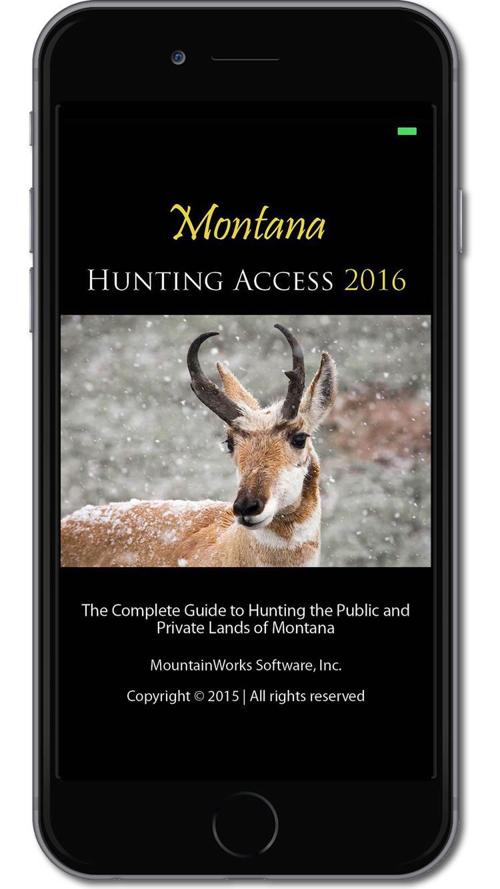 Frustrated by his inability to find a Block Management Area sign-in box, Bozeman hunter Scott Bischke fumed that there had to be a better way.
Luckily at his Bozeman office he sits next to a talented computer programmer, Katie Gibson, who also happens to be his wife. After accompanying him on a hunt for a BMA she quickly realized why he had been so aggravated.
"It was like a lightbulb went on," Bischke said.
"Oh, I totally get what's going on here now," Gibson told him.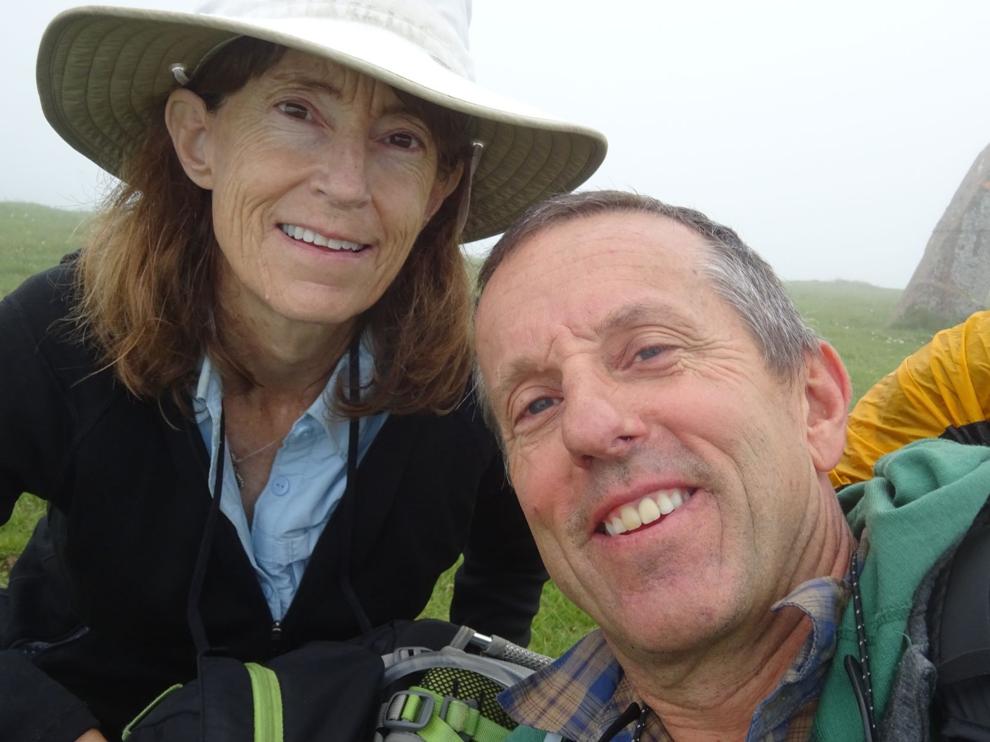 Building it
So two years ago Gibson began building a rough app for Bischke's cellphone to "figure out what the challenges were." Once some of the kinks were worked out of the programming, she released it last year without any fanfare to see how it operated.
Following positive feedback from friends and others who tried out the app, this year the couple is unveiling the Montana Hunting Access 2016 app to the state's bird, bow and rifle hunters as the seasons open. The cost is $9.99.
The beauty of the app is that it works even when there's no cell service. Newer cellphones come equipped with GPS capability. By clicking on a Block Management Area map and hiking in, the GPS shows the hunter's location to ensure he or she stays within the boundaries.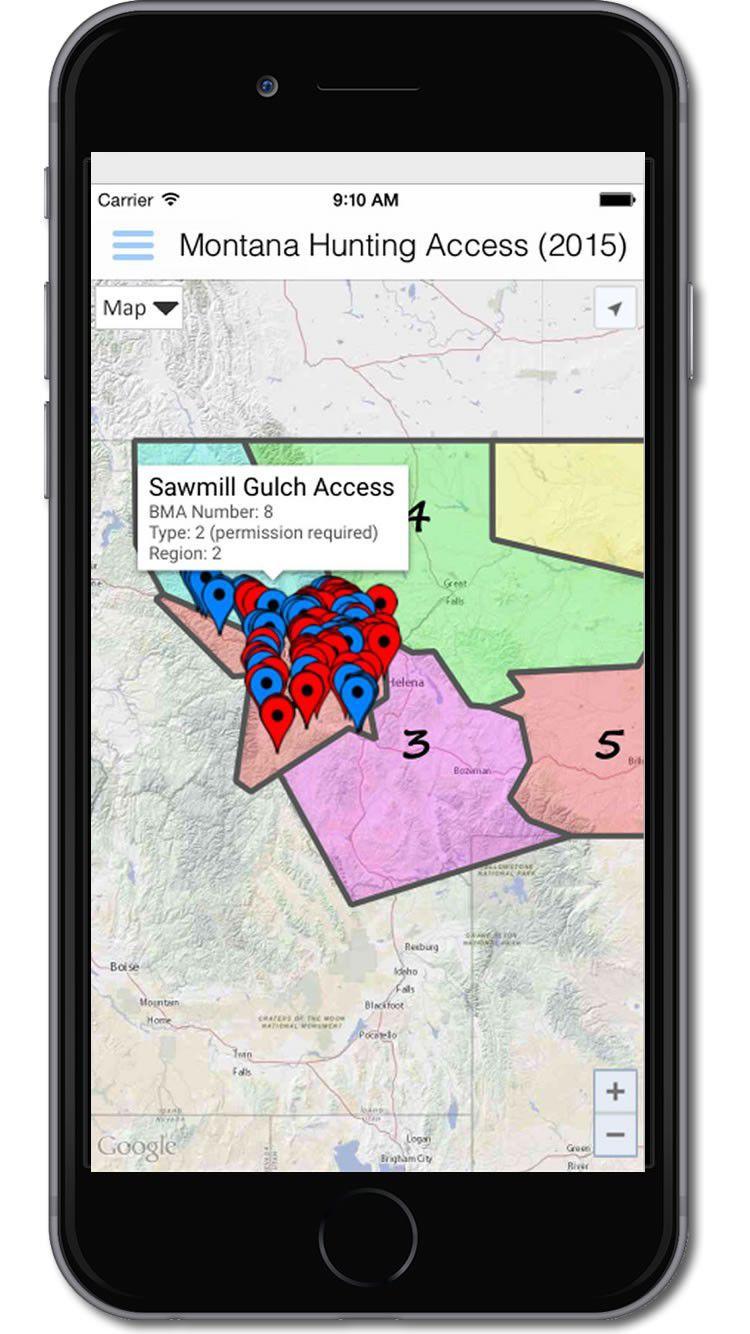 What's a BMA?
Block Management is a Montana Fish, Wildlife and Parks program that pays private landowners a fee to allow public hunting. Some Block Management Areas require written permission or a reservation (Type 2), others allow the user to sign in at the gate and proceed on (Type 1). According to FWP's website, this year the program has enrolled 7.3 million acres provided by more than 1,200 landowners. The BMA data is updated by FWP annually in August.
With the Montana Hunting Access 2016 app, users can also click on a specific BMA to read any other information such as the dates it is open, where to gain access and any rules and regulations specific to the BMA.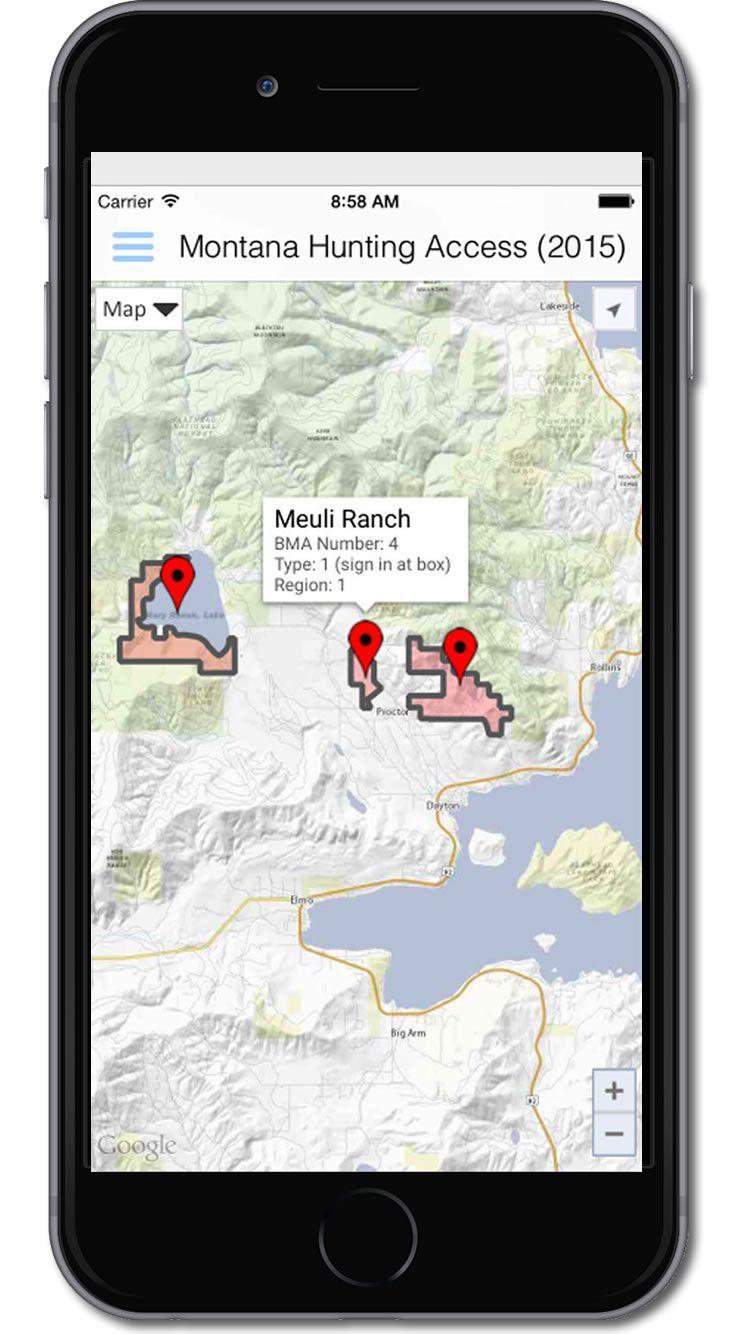 No service
Other cellphone mapping apps require the user to download a map at home or wherever there is Wi-Fi access. That's not the case with Montana Hunting Access 2016.
"When I go out I'm not sure which map I may need," Bischke said. "The design goal was to make it simple."
Another feature Bischke likes that Gibson built into the program is the ability for the app user to save their favorite Block Management Areas. Those favorites can then be shared with friends.
"We always say it better be a very good hunting buddy, though," Bischke joked.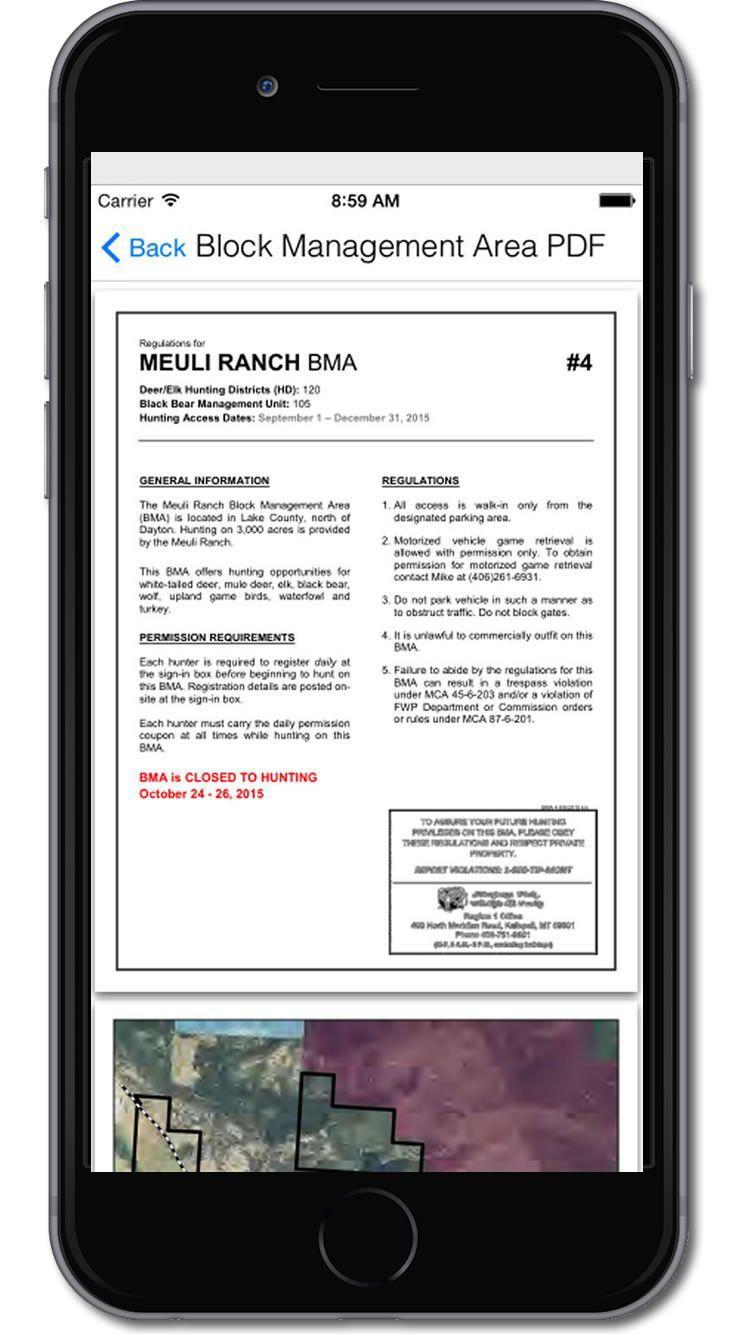 Challenges
One problem such cellphone apps can run into is battery drain. That can be slowed by turning down the screen brightness, putting the phone on airplane mode or only turning the device on when you want to check where you are in the BMA. Keeping the phone in a warm pocket also helps, since the cold will drain a battery's life.
Hunters can also carry along pocket chargers, basically a battery to charge their phone, if they will be away from a plug in for some time.
"I've never had a day when the phone has gone dead from the GPS use," Bischke said.
Hunters looking for topographical details may want to use a Bureau of Land Management, Forest Service or other paper map to see more details since the background map on Montana Hunting Access 2016 only shows relief, not contour lines. The app does allow the user to switch to Google Earth for a satellite view of a BMA, but the hunter has to be connected to cell service or Wi-Fi to make use of that capability.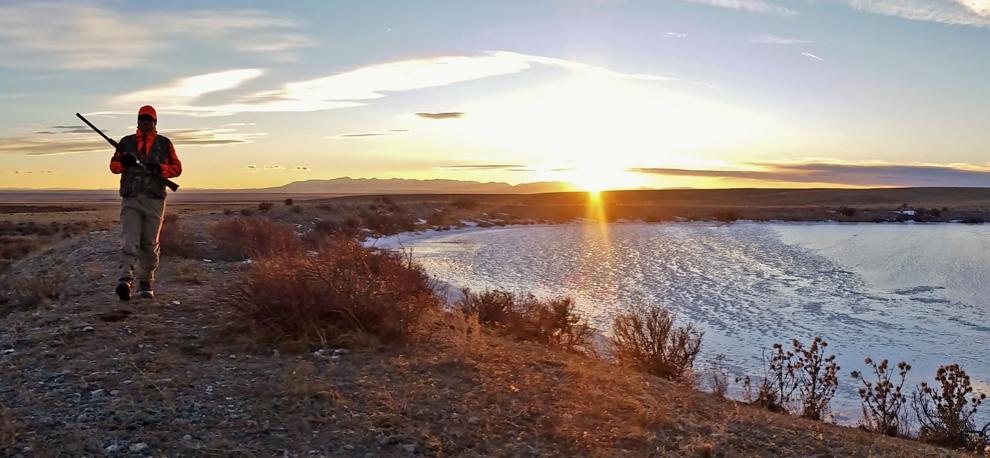 Other apps
Bischke and Gibson are entering a business realm that for years has been dominated by Missoula-based OnXMaps, which started out as Hunting GPS Maps in 2009. Similar frustrations by OnXMaps founder Eric Siegfried, who grew up in Miles City, led to what may be the Cadillac of GPS and cellphone app maps.
OnXMaps, which are now up to version 16 just for Montana and has expanded across the nation, include private land ownership information as well as a variety of map overlays for their product. The cost for the cellphone app is $29.99 for Montana, but varies from state to state. A version can also be loaded onto a GPS device.
Trimble Outdoors, which bought out Red Lodge startup MyTopo.com, was another player in the cellphone app mapping world. Trimble launched its app in 2014. Like OnXMaps, any map had to be downloaded before going afield to ensure it was usable where there was no cell service. In March, however, Trimble announced it would no longer make the app available for download or purchase.
Versatile folks
Gibson is no stranger to the app world. In 2012 she helped develop an app that helps users identify wildflowers. Developed through the business High Country Apps, the wildflower reference applications are now available for 10 regions, mostly in the West, and will soon expand to Virginia, she said.
Bischke, who grew up in Billings, is the author of four books. One recounted the couple's travel by bicycle through New Zealand while another documented Gibson's fight and recovery from cervical cancer. He has also authored a climate change fable and a yoga book.