Here's a look back at what foods were predicted to be the biggest trends of 2020. There are still a few weeks left to try them if you missed out.
Spoiler alert: No one likes cherry cordials.
The chicken bites containing lab-grown meat will debut in a Singapore restaurant before being rolled out more widely across the country.
Here's a look at 10 widely available brands of plain, milk chocolate hot cocoa powder — sans marshmallows.
Cranberries can live in your freezer for many months. When a desire for them strikes, take out a bag and bake something wonderful.
2018 was all about the celery juice, in 2019 we all knew what unicorn food looked like, and this year we all know how to make banana bread.. S…
Q: My husband died in 2013. After his death I learned that the title to our home we purchased when we got married was in his name only. The mo…
From modern mansions to extravagant cabins in the woods, these residences are currently the priciest on the market.
Household size in the U.S. is inching up for the first-time in over a century due to lower housing inventory and skyrocketing rents.
Cold winter days are no match for this stay-at-home activity.
Top 15 cities whose residents are most likely to share living spaces with roommates.
Whether you're a first-time buyer or you've always had one at the center of your festivities, here's how to get the most from your holiday tree.
Hikers, fishers, campers, and climbers will love this kit.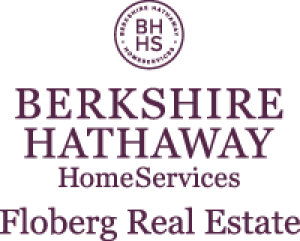 Susan B. Lovely - Berkshire Hathaway Home Services Floberg Real Estate