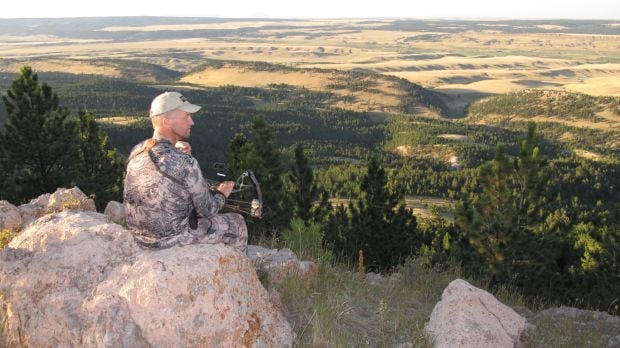 Until a couple of months ago, few Montanans had heard of the Durfee Hills.
Now the area at the southern tip of the Little Snowy Mountains is at the center of a debate over public access to public lands, concerns about the trading of public lands for private parcels and how value is calculated in those swaps.
This particular issue is also more emotional because it pits some average Joe residents against wealthy Texas landowners who have sewed together almost 200,000 acres in three adjoining counties, part of which surrounds the Durfee Hills.
Brothers Dan and Farris Wilks have quickly become the largest landowners in Montana, collecting almost 300,000 acres of farm and ranchland in seven counties. So in some respects, the Durfee Hills has also become a class issue.
The Wilkses have proposed a trade with the Bureau of Land Management, the agency in charge of the Durfee Hills, that would include that 2,700-acre parcel as well as 11 other BLM parcels landlocked within the Wilkses' holdings. In exchange, they've offered property in Blaine County that would access the Upper Missouri River Breaks National Monument and in Fergus County that adjoins the Lewis and Clark National Forest in the Big Snowy Mountains. The BLM is in the process of developing an environmental assessment that will consider the proposal.
Elk envy
Most folks wouldn't care about the jigsaw puzzle piece-shaped Durfee Hills if it weren't for the presence of elk, those large majestic game animals that set the pulse of hunters and wildlife watchers racing. Elk that pass through or hang out on the Durfee Hills are why hunters value the pine-tree covered property overlooking the lush Flatwillow Creek valley, even though there is no legal public road into the area. To get there, hunters have to fly in by helicopter or airplane.
The cost of flying in by helicopter from nearby Lewistown, which may range from $700 to $800 a person for a group of four, could seem like another case of the haves vs. the have-nots, but that's not necessarily the case. Some hunters say that's no more than they pay for gas in their pickup truck during a normal hunting season, and others seem to like the idea of other people using the public property even if they can't, maybe as a way to thumb their nose at wealthy out-of-staters.
Flying in
Randy Newberg, the Bozeman-based producer and star of a national hunting television show, has flown into the Durfee Hills four years in a row. In 2012, Newberg and his son each shot a bull elk within 20 minutes of each other and the cameramen followed up by shooting two cow elk. But he said that was an unusual occurrence.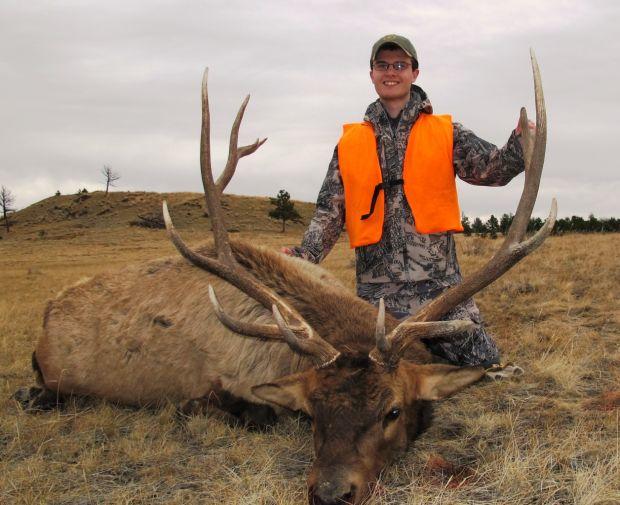 "The Durfee Hills are tough," he said. "Six out of every seven times you see an elk it's not legal because of the boundaries. And if you think you're ever going to have it to yourself, good luck."
He said there are usually three or four other groups hunting the property when he's been at the site, but he's not complaining.
"That's great, because it's public land," he said.
And because the parcel is surrounded by the Wilks brothers' N Bar Ranch, which is heavily patrolled during the hunting season, Newberg has to be sure that the elk he takes aim at are well within the confines of the BLM or adjoining state property, since fatally wounded animals can often run 100 yards or more after being shot.
"I need a huge buffer," Newberg said. "I've passed on some elk that were 200 yards inside the fence."
Despite all of those challenges, Newberg still praises the place.
"I've hunted all over the West, and there's no place that has any better elk hunting than Hunting District 411 in Montana," he said.
Over objective
The Durfee Hills are in Hunting District 411, which is part of the state Department of Fish, Wildlife and Parks Region 4 management area. The state is divided into seven of these areas to better facilitate management of the vast acreage, different terrain and game contained on the landscape. Region 4 is headquartered in Great Falls, from which the area's 19.4 million acres are managed. Regional manager Gary Bertellotti recently told the Private Land/Public Wildlife Council that "every hunting district in Region 4 is over objective in elk and it's mostly due to access."
"Over objective" means the elk population is higher than what the agency would like to see. The reason the elk numbers have gone up in the region is that they are often on private lands where public hunters can't reach them. Hunting is the main way for FWP to manage the size and composition of the state's game animal populations.
In Region 4, about 65 percent of the property – 12.7 million acres – is private land.
FWP is trying to find ways to encourage private landowners to open their gates to public hunting to help the state manage game populations that hide behind the barbed wire. But for large landowners like the Wilkses, there is little incentive to cooperate. The Wilkses also hail from Texas where leased property for hunting is the norm, so their history with hunting is different from many Montanans.
"The real reason we bought the N Bar and Pronghorn is because they are excellent grazing range," Wilks told the Private Land/Public Wildlife Council on Tuesday as members questioned landowners about ways to increase public access. The Pronghorn is an adjacent 64,000-acre ranch.
But Wilks also noted that the ranches are "some of the best elk habitat I've ever seen anywhere. Montana, as far as I'm concerned, is the best of the best for elk hunting."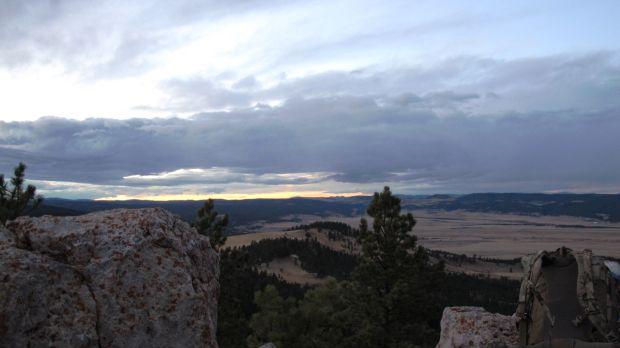 Fellow hunters
Like those opposed to the land exchange, the wildlife is important to Wilks for a simple reason.
"I grew up in a hunting family, that's one of the reasons we bought the property," he said. "But one of the things that does distress me about Montana is that they do discriminate against outsiders a bit. I feed elk 12 months out of the year and people feel like they should have carte blanche" to hunt them.
"If there's no restriction on what's taken, it won't be any better than anyplace else," he said.
Wilks said his family and friends only hunt 6x6 mature bull elk, mostly with a bow. Last year, they allowed about 45 local youngsters on their property to shoot cow elk and they had a 90 percent success rate. It's estimated that about 4,000 head of elk call the N Bar and Pronghorn ranches home.
After listening to fellow landowners on Tuesday, Wilks indicated to the PL/PW Council that he may be more open to considering options for easing the constraints on public hunting on his family's property.
"I can see we have to do something, but on the other hand … I just don't want to get into a program that gets out of control and all of a sudden you don't know what's happened," he said.
Everyone involved in the Durfee Hills dust up, it would seem, wants the same thing – access to good elk hunting. How to provide that is the difficulty.
"The good news is that there are elk here," Wilks said. "That wasn't always the case."