Anglers seeking to put their names in the state record book may want to look no farther than Lake Josephine in Riverfront Park.
The oversized pond contains a 12.4-pound river carpsucker, a weight that would easily overturn the existing state record of 6.95 pounds. That record was set with a carpsucker from Fort Peck Reservoir in 2008.
The fat fish turned up in the nets of students taking one of Rocky Mountain College's courses.
"We do it every other year," said Kayhan Ostovar, an associate professor of Environmental Science and Fish and Wildlife Conservation at Rocky. "This is about the third or fourth time we've done it. It's structured to monitor changes in the fishery using gillnets and live traps. Fish, Wildlife and Parks electrofishes it. They got some pretty nice bass."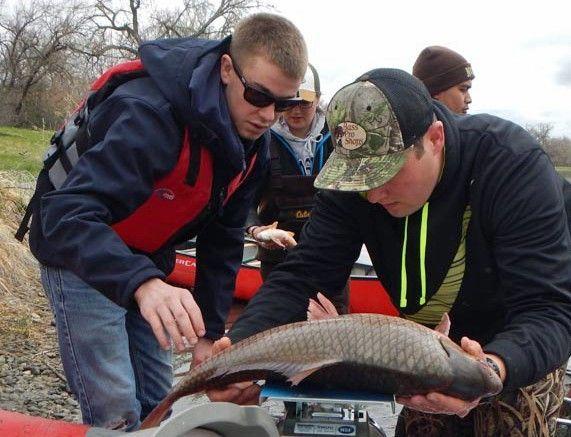 Helping hand
With the state's fisheries staff stretched thin, the agency appreciates having the students help monitor the popular urban fishery, said Mike Ruggles, FWP fisheries biologist. The work is a benefit to the students, too.
"We use that as an example of what they might do as a fisheries biologist," Ruggles said.
"They're basically doing everything as if they worked for the agency," Ostovar said, including setting nets and traps, weighing and measuring the fish and recording the data for comparison to other years' research. In other projects they even conduct telemetry studies. Those who could make it, rode with FWP as they shocked fish to the surface for a survey at night.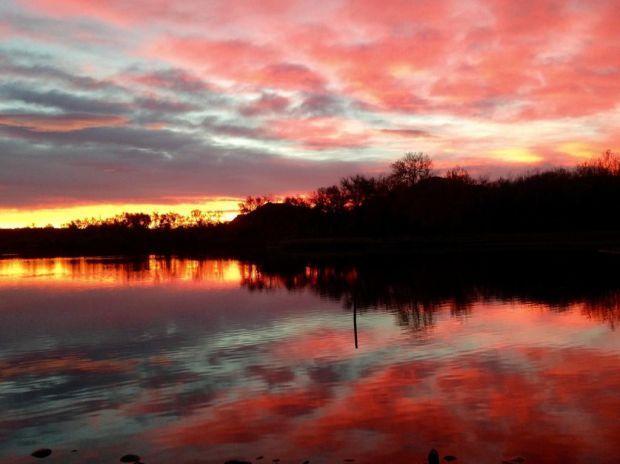 Outdoor class
The course also gives students an opportunity to get out of the classroom for some hands-on work — even if it was raining both days this year.
Katy Anderson, a 24-year-old senior from Fargo, N.D., came to Rocky specifically for the environmental science program and the opportunities it provides to be outdoors conducting research.
"They really focus on getting us a lot of time in the field," she said. "It's nice to sit in the classroom and be able to learn, but hands-on research helps you get a job and helps you see what you would like to do as a job after you graduate."
You have free articles remaining.
Keep reading for FREE!
Enjoy more articles by signing up or logging in. No credit card required.
"It was a good experience to learn how to set the traps and see what's in them," said Monika Rock, a 20-year-old sophomore from Entiat, Wash. "There's a whole bunch of different species in there, too."
In the nets
The 13 students captured loads of panfish like bluegills, sunfish, pumpkinseed, crappie and a few yellow perch, along with other fish like white suckers, shorthead redhorse, largemouth bass, channel catfish, tiger muskies and, of course, the record-setting carpsucker.
"It's a pretty diverse number of species of fish in there," Ostovar said, along with three species of native turtles. "There were some quite large crappie, and we haven't previously seen that."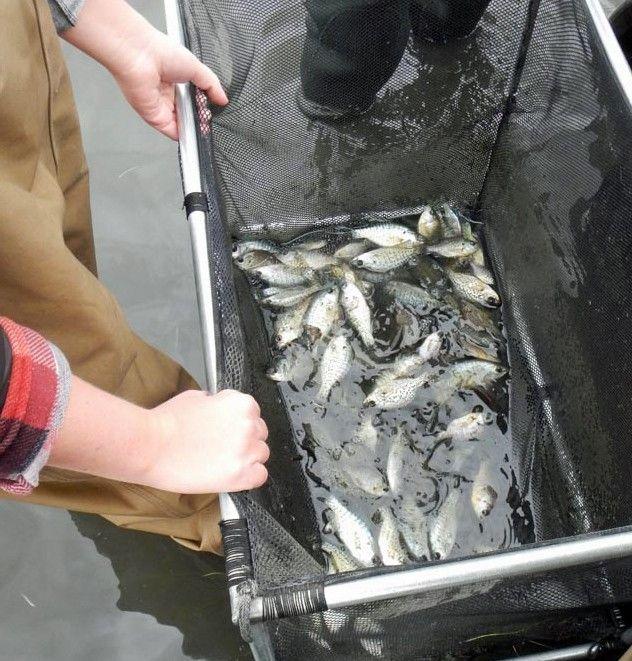 The diversity of fish and its closeness to Billings is why it attracts about 7,000 to 10,000 angling hours a year. That averages out to about 20 people every day of the year — and that only counts licensed anglers, not the youngsters who are not required to buy a license. With those children added in, Ruggles said there's a concentration of anglers at Josephine that's much greater than Fort Peck Reservoir or the Bighorn River because those places offer more room to spread out.
"That's a lot of fishing pressure acre for acre," he said.
Getting better
FWP has been working to improve the Josephine fishery by planting tiger muskies in the lake to eat some of the smaller fish and reduce the lake's overall biomass. Without such a top predator, the panfish would overpopulate the lake with stunted fish because of competition for food. The muskies help with that problem.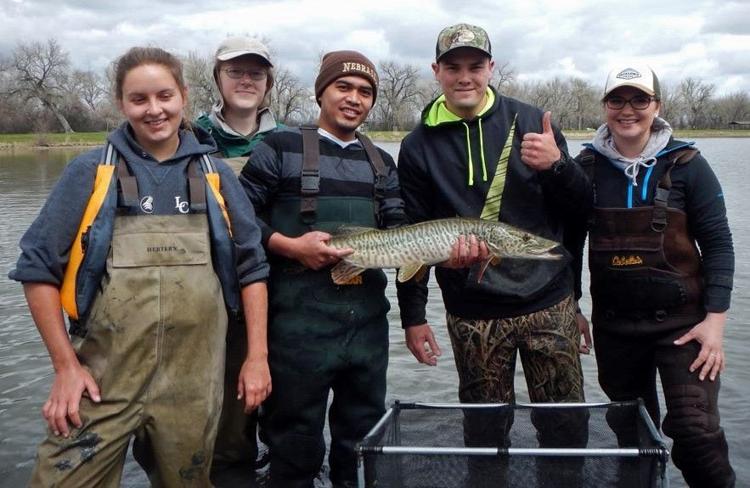 The tiger muskies are also a draw for anglers. Ruggles said there are about 20 to 30 tigers in Lake Josephine, some weighing up to 7 or 8 pounds. Regulations require that any tiger muskie under 40 inches be released.
"While we were out sampling several people dropped by and were interested to see what is in Lake Josephine," Ostovar said. "So it was also a nice way to reach out to the public."
Working in the field always provides some interesting information, too. In addition to weighing a possible state record carpsucker, the students found the foot of one duck and one pheasant in one of their traps as if a large fish had eaten all of the other parts of the birds. Key the "Jaws" music.