Thanks to the generosity of a pioneering Ryegate-area ranching family, Montana is considering the purchase of a new wildlife management area. The acquisition would provide public access to thousands of acres in the Big Snowy Mountains.
Montana Fish, Wildlife and Parks is taking comments on the proposal to buy 5,677 acres from Shodair Children's Hospital, in Helena. Comments will be allowed through Sept. 19. After analyzing the remarks, FWP will decide whether to proceed with an environmental analysis, which would include the opportunity for more public comment.
The land is located west of Red Hill Road and north of Ryegate in Golden Valley County. The property abuts the Bureau of Land Management's 6,936-acre Twin Coulee Wilderness Area and the Forest Service's 88,696 Big Snowies Wilderness Study Area on the south side of the mountain range. Acquisition of the land would therefore provide access to thousands of acres of public lands.
"It's amazing to me that Shodair is wanting to partner with us," said Shane Colton, chairman of the Fish and Wildlife Commission, during the group's August meeting.
"I'm really excited that we may have this opportunity," he added.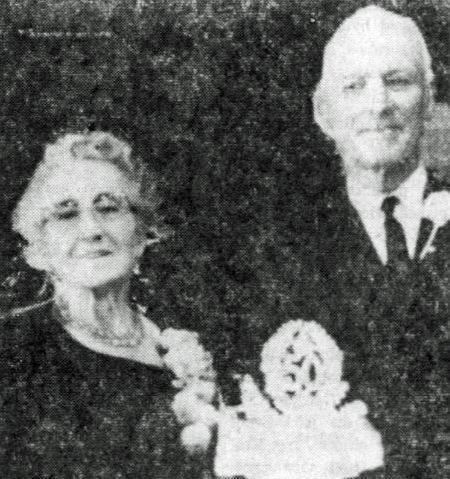 Allen family
Shodair received the property from the Forrest Allen estate in 2019. Forrest grew up on the ranch along with his brother, Erwin Allen. Their parents, Stanley and Carrie Allen, settled in the region near the now-vanished community of Rothiemay in the early 1900s.
Stanley, who was born in Wisconsin, moved to Montana in 1909. Six years later he married Carrie Ullman — another Wisconsin native — who was teaching school in the Wheatland County community of Nihill.
During the drought years of the 1930s, Rothiemay — which at one time contained about 200 people — slowly evaporated. Yet the Allens hung on. (Rothiemay's unusual name comes from early Montana stockman George Pirrie who named it after his Scottish place of birth.)
Forrest served in World War II in the Army Air Corps as a flight engineer for the 47th Bomber Group. Following his discharge, he began ranching near Heart Mountain just outside of Cody, Wyoming. He lived in Cody until dying last year at the age of 97.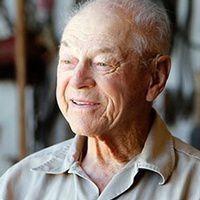 His family was known for being long-lived. His mother died at 101 and his father at age 94. Irwin lived to 95, remaining on the ranch raising cattle and sheep for most of his life. He preceded his brother in death by one year.
"He saw many changes throughout his lifetime, and it meant a lot to him to be able to preserve relics of days long past for future generations," Irwin's obituary said in reference to artifacts of the homesteading era that he supplied to the Upper Musselshell Museum in Harlowton. The same could be said of the land he preserved that could someday become public.
"He often said that he wouldn't trade his experiences for a million dollars, and you couldn't pay him a million dollars to do it all over again," the obituary said.
Upon his death, Forrest Allen willed his family's Rothiemay ranch to Shodair's Children Hospital. Shodair was established in 1896 as a home for abandoned and orphaned children. The nonprofit is overseen by a board of community members. It was their decision to put the Allen ranch in public hands.
Nonprofits
The Rocky Mountain Elk Foundation has stepped in to facilitate the purchase, offering to buy the land and then sell it to FWP.
"Shodair feels strongly it should be in public ownership," Ken McDonald, Wildlife Bureau chief, told the Fish and Wildlife Commission at its August meeting.
The RMEF's Mueller said Shodair's staff reached out to his group regarding the purchase.
"They want to see this property … benefit Montanans … see it conserved and made for public access," Mueller told the commission.
The property is about half forested foothills and half native prairie. Wildlife using the land includes big game species like elk, deer, bears and pronghorns as well as nongame birds like eagles, hawks, mountain plovers and long-billed curlews.
"During 2020 FWP winter elk surveys, 549 elk were observed in the vicinity of this property," according to the proposal written by Ashley Taylor, FWP Region 5 wildlife biologist.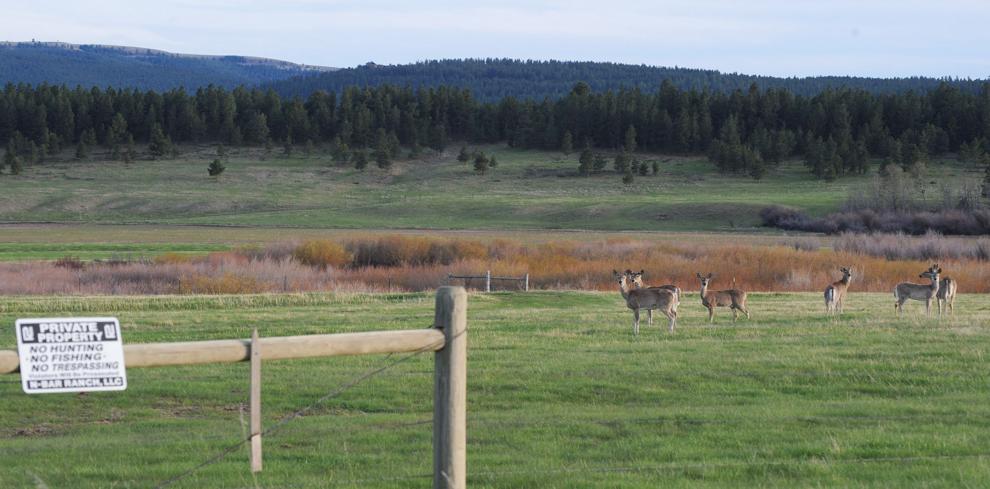 Elk
"You guys are familiar with the access issues and elk management issue there," McDonald said. "This would help us with both of those."
"I don't think you can overstate the challenges we have managing elk in this area," commissioner Colton said.
The agency has made more cow elk tags available to hunters in the region and extended the hunting season, but without access the hunter harvest hasn't kept pace with the fertility of the elk. The herd is now one of the largest in the state, numbering more than 7,700 animals as of 2019.
The elk numbers have expanded because they roam private lands, some of which see very little hunting pressure. That's especially true of large blocks of property owned by Wilks Ranch Montana, acreage accumulated by Texas billionaire brothers Dan and Farris Wilks.
In 2011, the Wilks bought the historic N-Bar Ranch in Fergus County. Successive purchases have expanded the ranch to 200,000 contiguous acres around the Little Snowy Mountains. The Wilks also own land next to the Shodair property, as does Texas oilman, rancher and real-estate baron David Killam. In 2014 Killam bought the 60,000-acre Dana Ranch at the base of the Big Belt Mountains.
"One of the issues with the Big Snowies is there's been a lot of land ownership changes in recent years," McDonald said.
"So this property, if we were to acquire it, would provide permanent access, incredible wildlife habitat, and public recreation opportunities," he said.
Nick Gevock, conservation director for the Montana Wildlife Federation, agreed. "This is really great habitat," he said.
Comments on the proposal may be emailed to ataylor@mt.gov or mailed to: Montana Fish, Wildlife & Parks. Ashley Taylor, Wildlife Biologist, 2300 Lake Elmo Dr., Billings, MT 59105.