Going into the last run on the last day of ski racing with a world title on the line, Lisa Ballard was separated from her other two competitors by only a half a second.
"We were so close," Ballard said, referring to the 2017 FIS Masters Cup super G event in Abetone, Italy, on April 7.
The giant slalom is typically an event where Ballard shines, and super G is like the giant slalom except with higher speeds across a longer distance — similar to the downhill, a sport in which Ballard competed for the U.S. Ski Team from 1976-79.
Her goal was to win the Abetone event and fly home to Red Lodge with a Globe, the cut crystal trophies awarded to the top adult ski racers in the world.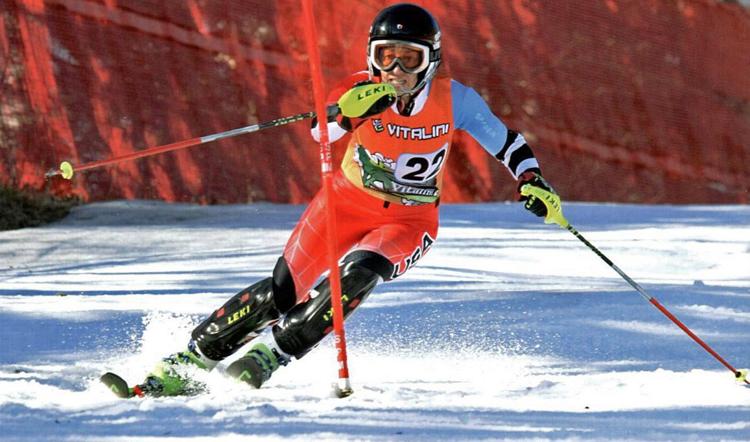 Long road
Ballard's took a circuitous route to the nail-biting event in Italy — starting in Valle Nevado, Chile, in September. That's where she competed in her first races of the season.
It wasn't a perfect start. She fell and hurt her hip. Luckily she had eight weeks to heal before the racing season started in North America.
After Chile she competed in Masters races at Park City, Utah, and went to Europe to ski at Cortina, Italy, and the Czech Republic where she contracted a stomach bug and lost 10 pounds.
"The field size for a race over there is 300-plus," she said. "There are 70 to 90 women in every event. A Masters with 100 competitors is a big field in the U.S."
What's more, the top six women racers in the world are in her age group — 55-59. Masters ski races may include former professional or college racers, as well as those just out to have fun with friends and family. The categories start at age 18 in the U.S., 30 in Europe, and went up to 94 for men, 89 for women for the world rankings.
"One of the things about most races that's different is there's an incredible amount of camaraderie," Ballard said. "The social piece of it is huge."
Despite its sociable off-the-slopes nature, the folks competing for the top annual awards are seriously competitive.
"Silvia Giacosa, from Italy, she races full time now, that's her thing," Ballard said of the woman who took first in her class. "It's easier over there because skiing is a national sport."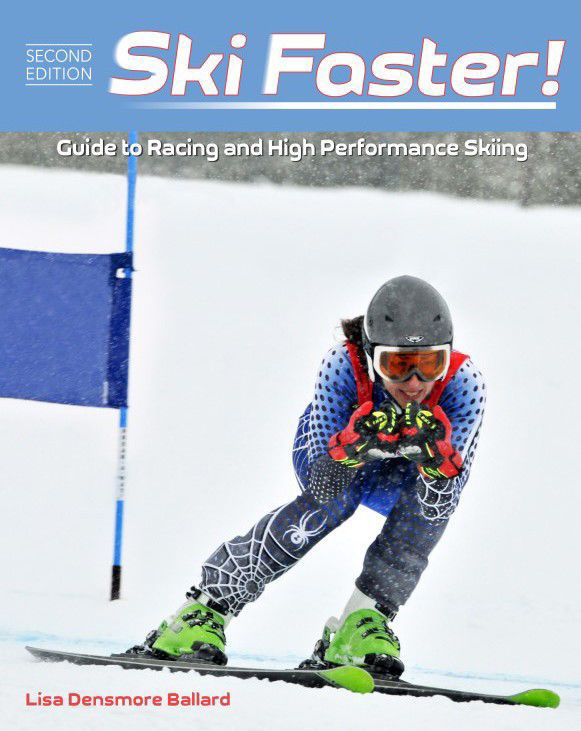 Traveling
The 55-year-old Ballard is a Masters ski racing coach and freelance writer, photographer and TV/film producer. She also just had the second edition of her book "Ski Faster! Guide to Racing and High Performance Skiing" published.
Given Ballard's media background, she was also combining work with her ski trips to help pay the bills.
"I'm a little bit of a maniac on race day," she said, running around the mountain with her camera after competing to snap photos of other skiers, the scenery and surrounding communities.
Still, she estimated the entire year of racing — four big trips — cost her about $12,000, which was reduced by sharing hotel rooms and rental cars with some of her competitors.
Traveling to compete in Masters events in Europe puts Americans at a distinct disadvantage, Ballard said. There's luggage to haul overseas, jet lag to fight and travel arrangements to negotiate. Meanwhile the Europeans are in their own time zone, can usually drive to the mountain and are often very familiar with the ski areas.
"But for me that was part of the fun," Ballard said. "There was also good food and good wine, and I had to go to Italy twice."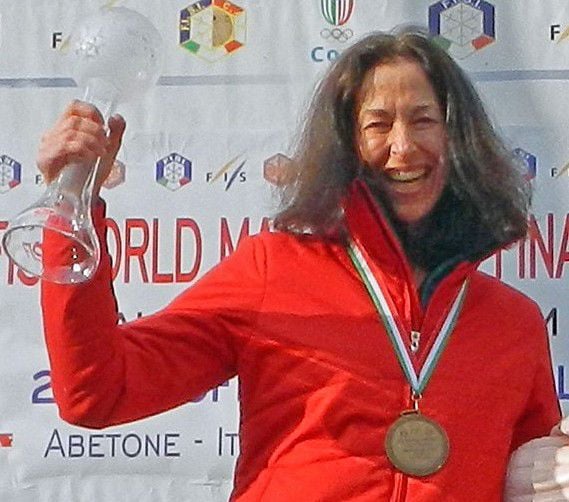 Success
In the end, it all paid off with a Globe victory for Ballard in the super G in her 26th year of Masters racing, no small achievement in a field dominated by Europeans.
"It's a very exciting thing she did," said Pete Petry, Red Lodge's Silver Run Ski Team head coach.
Along the way to her final victory Ballard won four events out of 15 starts, finishing third overall in her age class, seventh in the giant slalom and 13th in the slalom. For the finals the international ski group that organizes the races uses the best nine results.
"I decided to go for it this year," she said, motivated in part by the gift of a plane ticket from her husband, Jack Ballard.
To reach her goal she sought out tips from Petry and from former Canadian racer Anna Goodman. She also increased her fitness routine by working out more. All this while also still coaching Masters racers at Red Lodge.
"She's competitive and athletic like you can't believe," Petry said. "It's pretty wild how hard she gets after it. She's awfully fun to watch. She certainly is a fearless competitor."
It was all for a good reason, though.
"My goal was to win a globe," she said.
And she did. Looking back, Ballard said the key to winning the super G was a combination of skill and chance.
"You better bring you're A-plus game and hope you get lucky," she said.