It may feel like winter is in the rearview mirror, but by driving to the top of the Beartooth Pass skiers and snowboarders can still find plenty of snow to play in.
Highway 212 — also known in this section as the Beartooth Scenic Byway — traditionally opens on the Friday before Memorial Day. This year that's May 25.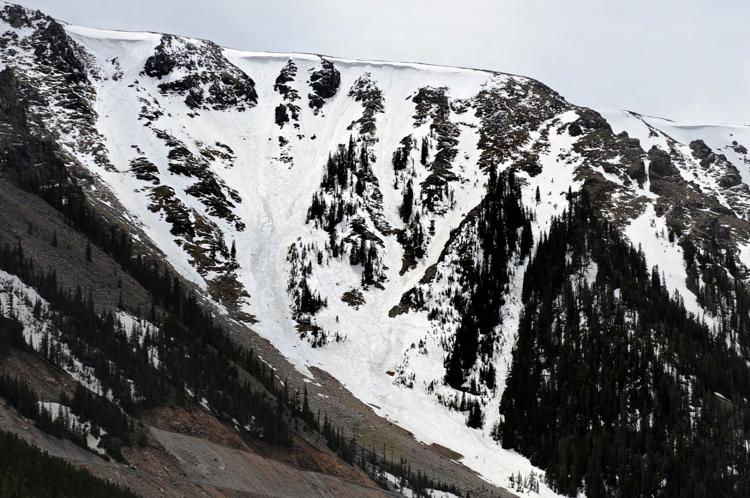 The road is an adventure on its own, climbing from about 7,500 feet at the gate on the Montana side near the turnoff to Greenough Lake, before winding 12.5 miles to the Wyoming state line at an elevation of about 10,200 feet. From there down the other side and on to Cooke City and Yellowstone National Park it's up to the Park Service to clear the route.
You have free articles remaining.
Keep reading for FREE!
Enjoy more articles by signing up or logging in. No credit card required.
From the nosebleed parking area at the state line, skiers and snowboarders can hike northwest about a half mile to the top of the Rock Creek Headwall. This steep chute has the benefit of taking skiers and snowboarders down to a bend in the Beartooth Highway where they can park a shuttle vehicle, or hitch a ride back up to their car.
From the top of the headwall, there's a narrow rock chute to negotiate after only a few turns that may turn back the weak of stomach. But after that notch the terrain opens up and is less scary. Still, it's probably a black diamond run by most ski area standards, if not a double black diamond. Those who haven't shot the chute before would be wise to go with an experienced friend.
The drop is fairly considerable. In about half a mile the route descends roughly 1,100 feet. In comparison, the longest run at Red Lodge Mountain — Lazy M — takes about 2.5 miles to fall about 1,900 feet.
Farther down the road, into Wyoming, the Beartooth Basin Summer Ski Area offers another alternative for skiers and boarders. It's scheduled to open on May 27. Driving another mile-and-a-half more and you will come to the Gardner Headwall. There are several routes to drop down into this lake basin, the highest of which falls about 800 feet in a third of a mile. Problem is, you have to hike back up out of that hole, unless you know someone with a snowmobile.