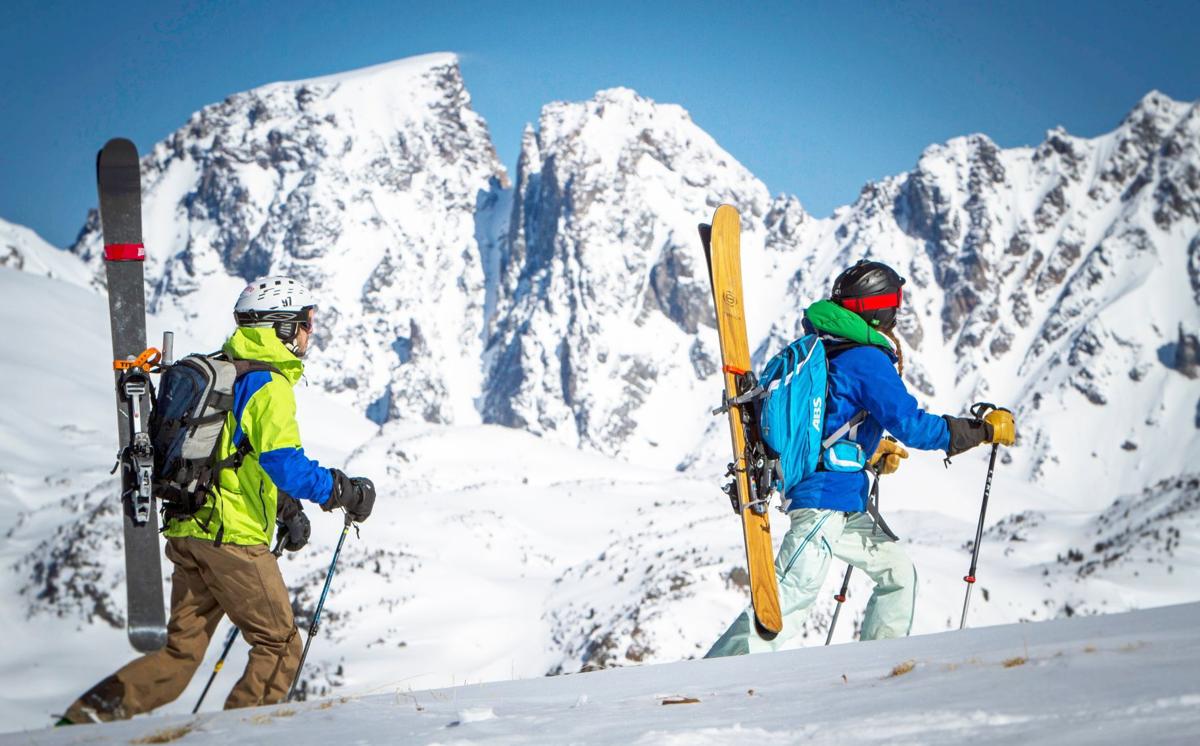 BOZEMAN — After 38 years of skiing, Bob Lyman is finally spoiling himself by investing in a brand new pair of custom backcountry telemark skis.
"I taught skiing for a long time, so I had the pleasure of skiing on all types of skis," he said. "My loyalties shifted over the years, but ultimately they were all mass produced in China. Paying $1,000 for something that's mass produced, cookie cutter didn't make sense."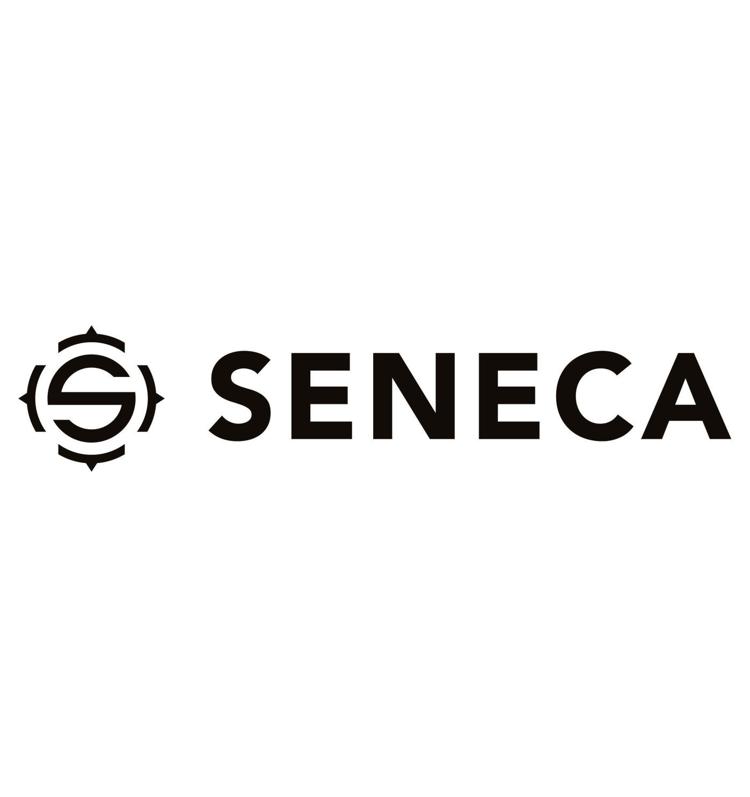 So after trashing his most recent pair of skis he started looking around on the internet and found to his surprise a local ski maker. Seneca ski company, housed in a warehouse just off the main route from downtown Bozeman to the Bridger Mountains and their renowned "cold smoke" powder snow, formed 10 years ago.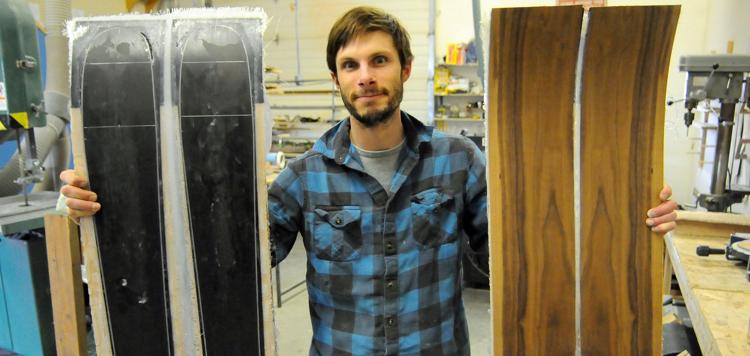 Entrepreneur
That's when Eric Newman, founder and manufacturer of Seneca skis and boards, began building skis on the side as he also attended Montana State University — not as an engineering student, though he has been a guest lecturer in that department, but in the School of Business.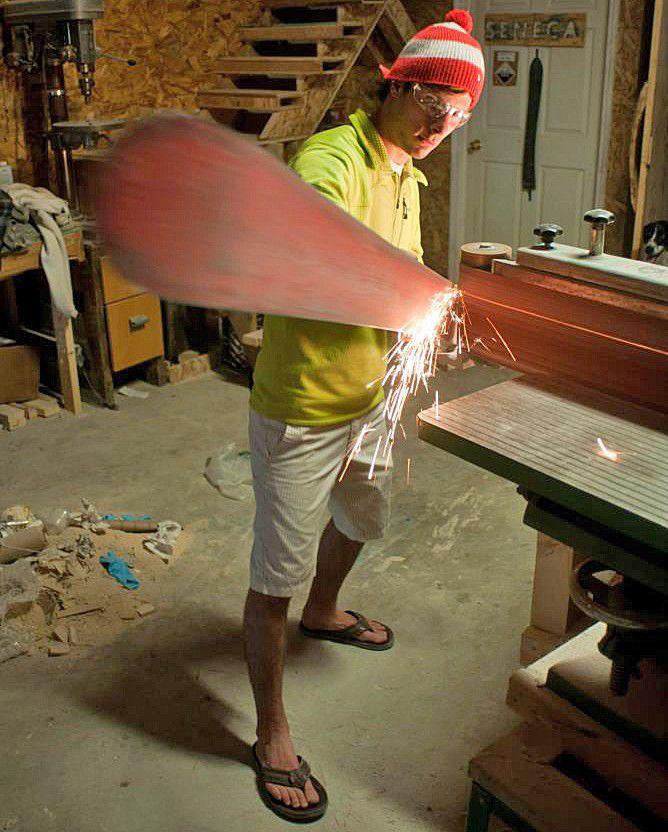 "I was working 40 hours and had 15 hours of credits while at MSU," he recalled while sitting at his desk in the upstairs office of the warehouse. "My junior year I was reprimanded by my advisor for having the worst attendance. He said I was either really smart, I don't care or I have something else going on. But my grades were really good."
After graduating in 2010 he was able to concentrate more completely on Seneca skis. At the time it was located in an unheated Belgrade warehouse.
"We couldn't afford to heat the whole place," he said.
So to stay warm he hooked a portable propane heater up to a hand cart so he could wheel it around to the different machinery as he worked.
"Humble beginnings," he quipped.
Transitions
Four years ago he re-incorporated with his partner and moved to the new shop along Bozeman Creek.
Over the course of his ski-building career he's pressed, cut and hand-finished 700 pairs of skis. To build one pair takes him about eight hours. When he's hired help they need about 16 hours to build a set of skis after six months to a year of training.
You have free articles remaining.
In the summer, when skis are less popular, Seneca is a one-man show. That's when Newman has built stand-up paddleboards, wake surfers and for the past five years has crafted long skateboards. The skateboards took off in 2016 with sales of 300. Now Newman is using skateboards as a way to test different materials for skis.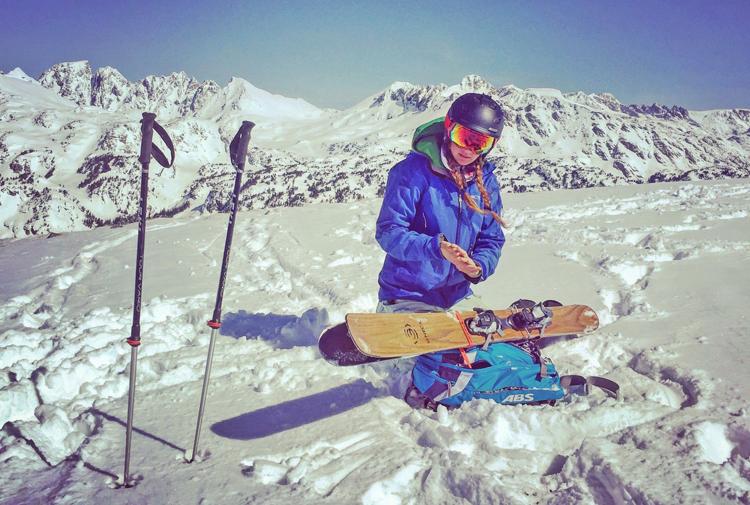 History
Newman grew up skiing in the Northeast, where he raced before joining the MSU team. Then at the age of 21, while flying off a 75-foot gap jump backwards, he crashed and broke his neck and collar bone and shattered his back in six places.
"It was like I turned 30 a week later," he said.
After exiting a full body brace that encased him for six months, it took about another year-and-a-half for "reality to set in how stupid some of the stuff I was doing," he said. "That was my epiphany."
"I wanted to spend my whole life skiing, sharing it with family and other people, so I do this."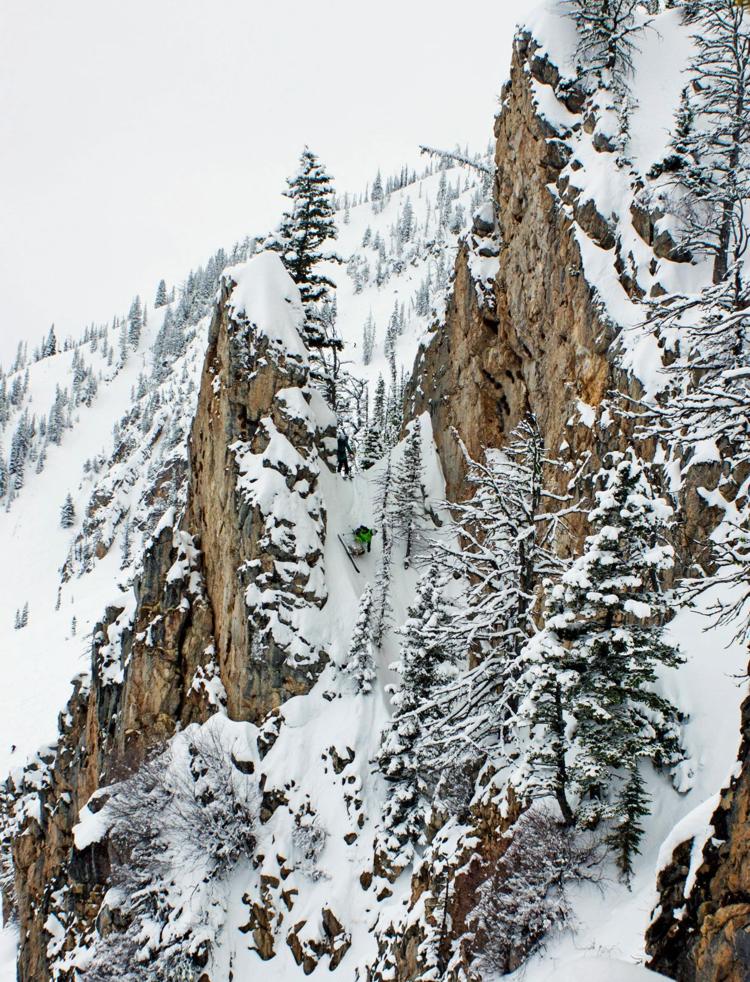 New life
Now Newman is 31, married, the father of two young children and parent to an inherited dog named Cicada who greets all who enter the Seneca shop. In between he's lucky to squeeze in 30 days of skiing a year, compared to the old days when he clocked about 180 days on the mountain.
"I can't really complain," he said. "I think it's important to pay my dues and get past the hurdles to where I can allow other people to run the shop."
On the mountain
For buyers who purchase Seneca's custom skis, trips to the mountain with Newman are part of the service to ensure a perfect fit.
"At other companies … everyone is hyper focused on design and, in my opinion, overlooking the most important thing, which is fitting," he said.
A 30-minute questionnaire is filled out by the buyer to help calculate the specifications and dimensions of the Seneca Fully Custom skis. The people who benefit most from custom skis are not the most experienced, according to Newman.
"A good skier can make anything look good," he said.
Lyman could hardly wait for Newman to mount his new telemark bindings and tune the skis so he could make his first turns on the fat new black Seneca boards.
"I am really quite excited," Lyman said.