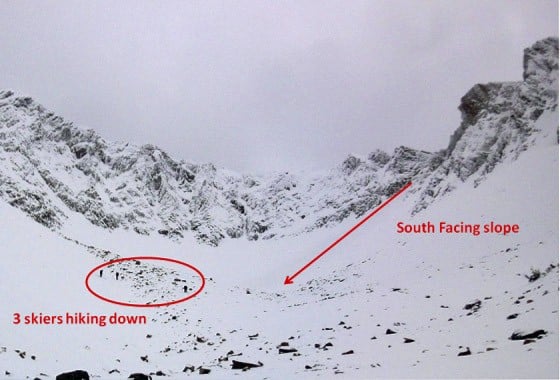 Three skiers were ascending a south-facing slope south of Frazier Basin in the northern Bridger Range on Sunday when they triggered an avalanche, according to the Gallatin National Forest Avalanche Center.
All three skiers were partially buried and one was injured. The avalanche was triggered near the ridgeline as they were skinning uphill. They felt the slope collapse with a "whumph" and saw the slope fracture above them. The slide swept all three to the bottom, but not before beating them up on the rocky mountainside. One skier suffered a deep knee laceration and hip injury.
The skiers were buried to their chest or armpits. At noon they called Gallatin County Search and Rescue to toboggan the injured skier out, which was completed by 3:30 p.m.
This accident reinforces the behavior of only traveling one at a time in avalanche terrain and carrying rescue gear, the center said in its Monday morning report. The center's staff will travel to the avalanche this morning to investigate the snowpack. More details will be posted in the next few days.
The center had warned in previous reports of the dangers of early season snowfall and the instability of the snowpack. While burial by an avalanche this early in the snow season is less likely because of the smaller snowpack, being swept off a cliff or across a rocky area -- as the skiers on Sunday were -- is still cause for concern and caution.