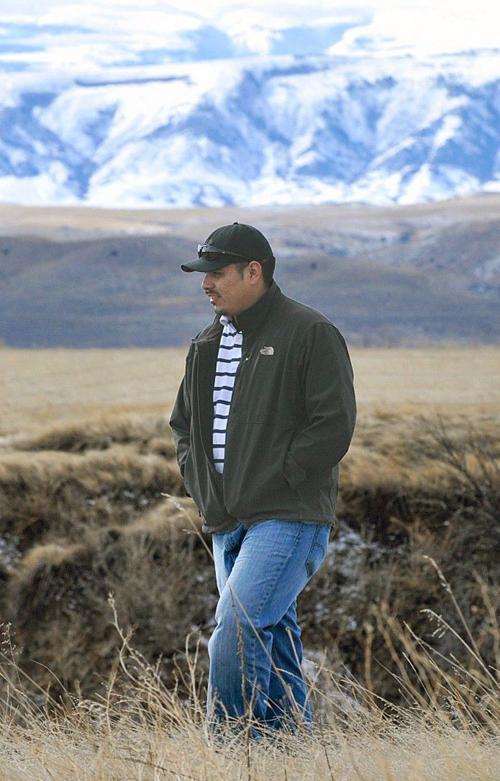 The U.S. Supreme Court has agreed to hear arguments in a case questioning Wyoming's interpretation of its treaty rights with the Crow Tribe.
Tribal member Clayvin Herrera's claim to hunting rights on unoccupied lands in the state, guaranteed in the 1868 Fort Laramie Treaty, has been winding its way through the courts since 2016.
In 2014 Herrera, then a tribal game warden, was charged with killing a bull elk in Wyoming's Bighorn National Forest. A 2016 Sheridan Circuit Court jury trial found Herrera guilty. He was ordered to pay $8,080, received a suspended jail sentence and had his hunting privileges suspended for three years.
The court never allowed Herrera a chance to argue he was legally allowed to kill the elk, per the 150-year-old treaty, saying the issue had been settled in an earlier case. Herrera's pro bono legal team appealed the ruling unsuccessfully through the state's courts. Last year, the attorneys petitioned the U.S. Supreme Court to take up the issue, arguing that different court rulings were in contradiction.
In May, U.S. solicitor general Noel Francisco, who advises the high court, wrote in a brief that Wyoming was in the wrong. Four of the sitting nine justices have to agree to advance a case, which they did, granting "certiorari" on Thursday.
That means the Supreme Court will ask the lower court to send up the record of the case for review. In addition, Herrera's attorneys and the Wyoming attorney general will write briefs outlining their arguments. The case could be scheduled for a hearing later this year. Whether that would include oral arguments is unknown.
The high court has the option to dismiss the appeal, remand the case back to the lower court for further findings or determine that a more recent 1999 Supreme Court ruling involving the treaty rights of Minnesota's Mille Lacs Tribe overrules an 1896 high court ruling in the Ward v. Race Horse case.
Wyoming has argued that the case law has already been settled by the Tenth Circuit Court of Appeals, which ruled in earlier cases that Crow treaty rights to hunt in Wyoming expired when it became a state and that the Bighorn National Forest is considered occupied land. Furthermore, Wyoming argued that the court should not overturn a 100-year-old precedent in favor of one less than 20 years old.
Even in reviewing the case, Wyoming argued the Supreme Court " … will undermine settled expectations of finality in a manner that is particularly pernicious in Indian law."
The case number is 17-532.
The Supreme Court receives about 7,000 requests to hear cases each year but agrees to review only about 80. Another 50 are decided without a hearing.