Once snow falls a trip to the Lochsa country in winter feels like taking a step into a different world, and a visit to the region is not complete without a soak in Jerry Johnson Hot Springs.
The trailhead to Jerry Johnson sits about an hour from Lolo along Northwest Passage Scenic Byway and All American Road along the Lochsa Wild and Scenic River. It is a land of cedars and snow, typically overcast skies but an all-encompassing quiet save the year-round river and streams.
In a few short months the Lochsa will rear its head in a torrent of nasty whitewater. The world famous float brings adventure seekers from across the region for the short and tenacious season, filled with frigid water and big rapids.
From Lolo, drive 56 miles west across Lolo Pass and descend into the Lochsa drainage, traveling the picturesque road to the well-marked Warm Springs trailhead. The trailhead provides a pack bridge over the river onto Trail 49.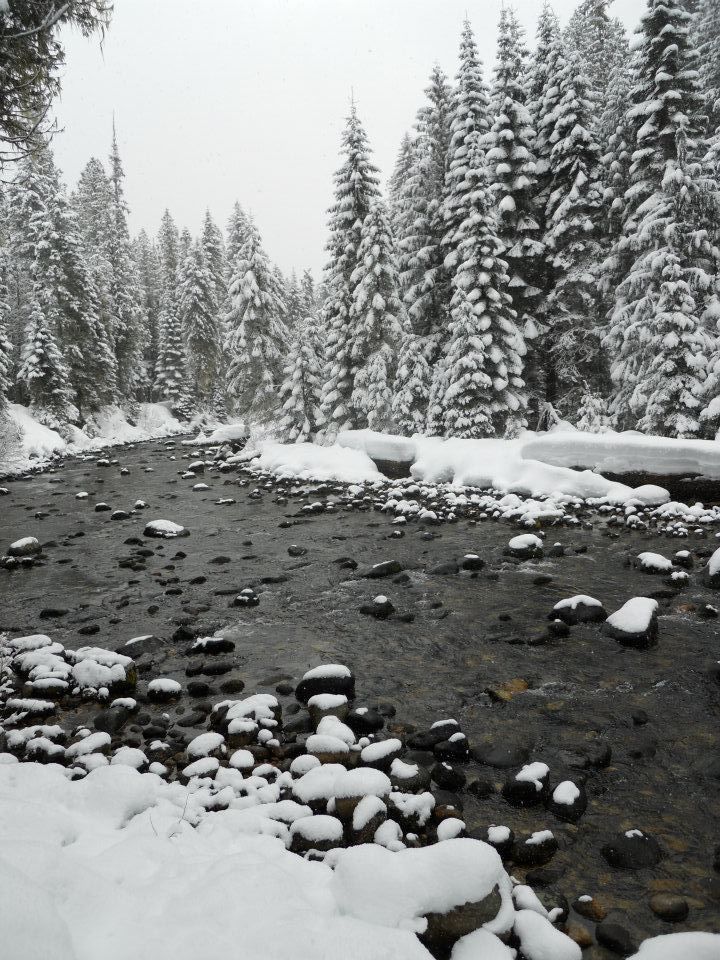 The trail follows a small creek for about a mile with only moderate elevation gain. One pool sits along the creek at the bottom of a steep hill, and is easily seen from the trail. Keep going to the main opening and several smaller pools, popular with families. And just up the hill the upper pool offers enough room for 10-12 people. Most of the pools are knee to thigh deep with water 100-104 degrees, making them a pleasant soak even on the coldest days.
Jerry Johnson Hot Springs are well-known compared to others in the area, so be prepared for strangers enjoying the soak. The hot springs are restricted to day use only, with hours from 6 a.m. to 8 p.m.
The area also continues to recover from major flooding last spring. Although officials expect the hot spring pools to naturally reform with hydrology, some of the lower pools continue to see the effects of sediment deposited by flood waters.