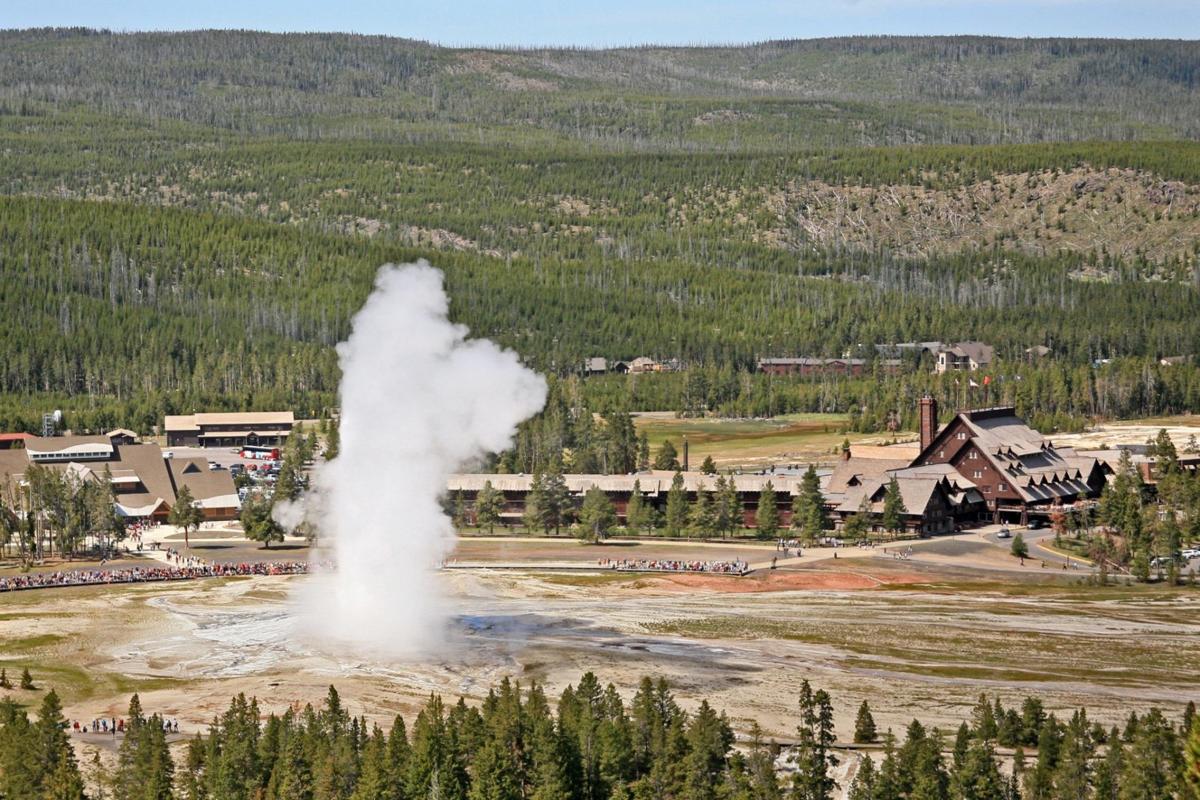 A 13-year-old boy was flown to St. John's Medical Center in Jackson, Wyo., after he fell into a hot pool in Yellowstone National Park's Upper Geyser Basin on Saturday night.
The teen was apparently being carried by his father, who slipped, according to Charissa Reid, Yellowstone spokeswoman. The boy's leg was burned around the ankle and foot.
Some of Yellowstone's hot springs can reach temperatures of 199 degrees. Household hot water heaters are typically set at no more than 120 degrees.
The father suffered splash burns while pulling his son out of the hot springs but refused treatment. The boy was initially taken to the Old Faithful Clinic before being flown to Jackson. The boy's condition is unknown.
The accident is the latest in what has been a spring visitation season highlighted by unusual incidents. A Canadian man and his son faced charges after picking up an apparently abandoned bison calf. A Canadian film group was cited for walking onto Grand Prismatic Spring after their video of the adventure surfaced on the internet. And a woman was filmed trying to pet a bison near Old Faithful Geyser.
Be the first to know
Get local news delivered to your inbox!