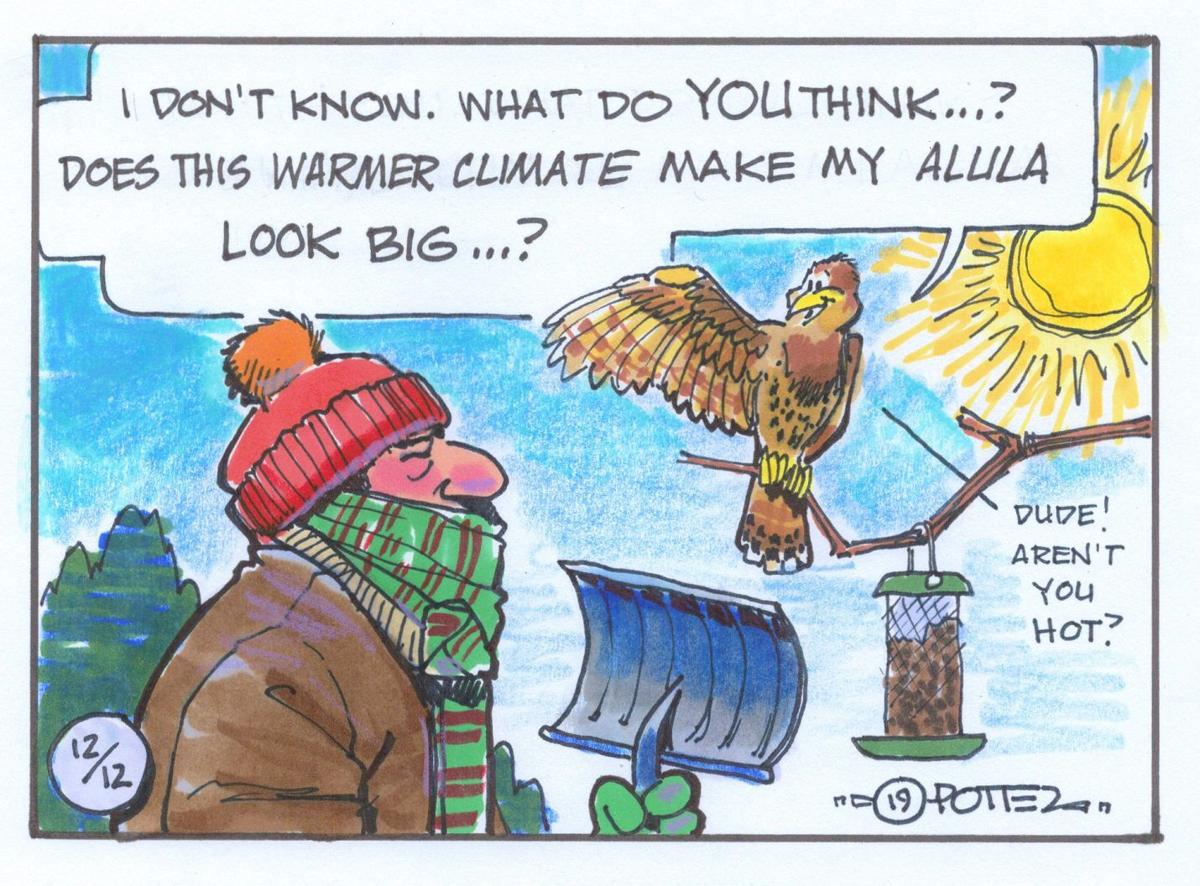 There's an idea in science that animals that live in colder places need bigger bodies to survive.
So a whitetail deer living in a southern state like Florida may be noticeably smaller than a whitetail deer that lives in Canada where the temperature is much colder.
This is called the Bergmann's Rule, named after the scientist who came up with it — Carl Bergmann. It makes sense when you consider that we humans need to add layers of insulation like long underwear and heavy coats to be able to stay warm in cold, wintry places.
So what happens if you live in a place that is slowly getting warmer? A scientist at Chicago's Field Museum has a possible answer. Forty-one years ago he began collecting migrating birds in the spring and fall that died after hitting a nearby building's windows. Then he measured the birds and wrote down what he found.
Over those 41 years — after measuring more than 70,000 birds from 52 different species — scientist Dave Willard and his co-workers discovered that all of the birds have gotten slightly smaller, except for their wings. Their wings have gotten a tiny bit bigger.
With temperatures getting warmer where the birds go to breed and nest in the summer, Willard and his co-workers believe they have gotten smaller to be able to live more comfortably in warmer weather, since smaller bodies hold less heat. The longer wings help the birds continue to make their long migrations even though their bodies are smaller and produce less energy.
The surprising discovery shows how something as simple as taking measurements over a long period of time may show how things are changing. It's one reason scientists like to have lots of information, over many different years. It helps them to see trends that may not show up in just a couple of years.