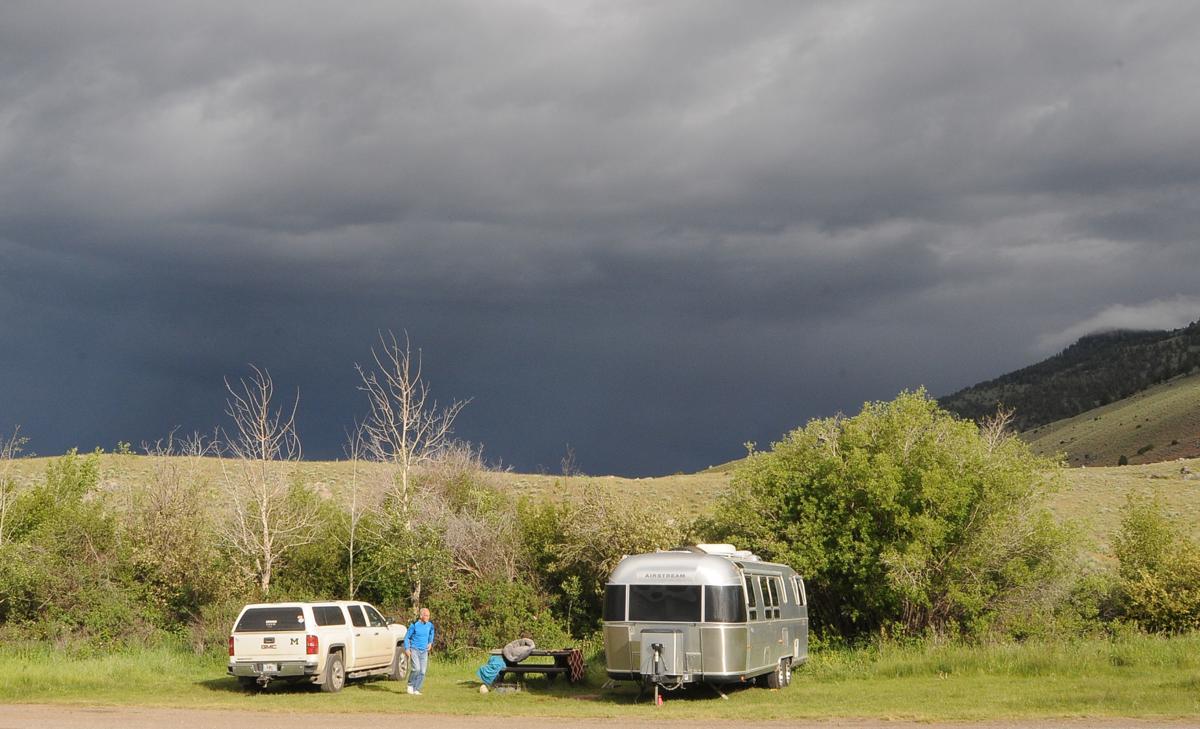 As more people hike, fish and camp on public land in southwestern Montana's Custer Gallatin National Forest, a new problem has arisen — the cost of pumping waste out of vault toilets has more than doubled.
In 2013 the forest spent $32,000 to have its toilets pumped by septic management contractors and hauled to wastewater management facilities in nearby towns. This year the forest has spent $79,750 already and expects to top out at about $85,000, according to Jeff Gildehaus, outdoor recreation planner for the Beartooth Ranger District.
"It's something really unanticipated how fast the costs have gone up," he said. "It cuts into other things like hiring people or buying supplies."
The fee hikes aren't limited to the Forest Service. Montana State Parks' busy Region 1, in the northwestern corner of the state, has seen consistently increasing costs of about 5 percent a year and not just for sewage hauling, but also for garbage, said Pat Doyle, marketing and communications manager.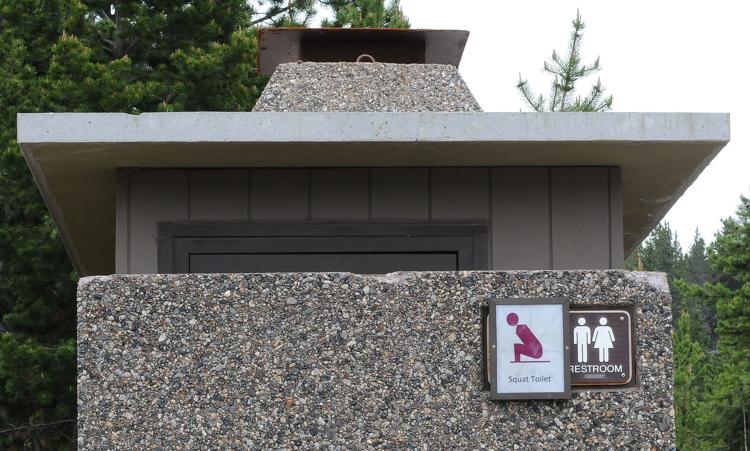 No dumping
Cindy Drake, owner of Cotter's Sewer and Septic in Laurel, said her company can't assist the Forest Service because there's no place her business can dump the waste.
"The vaults have a lot of trash in them, and the Roberts and Columbus lagoons can't handle that," she said.
Red Lodge won't accept the waste because its stormwater system drains into the town's plant, requiring it to keep space for unexpected cloudbursts, Gildehaus said.
Billings' wastewater treatment plant used to accept the trash-filled sewage, but won't take sewage from outside the county anymore, Drake said. To apply sewage to land, the trash would have to be picked out, requiring some type of screening process and increasing the cost.
"It's been frustrating," she said. "It's a really an unfortunate scenario."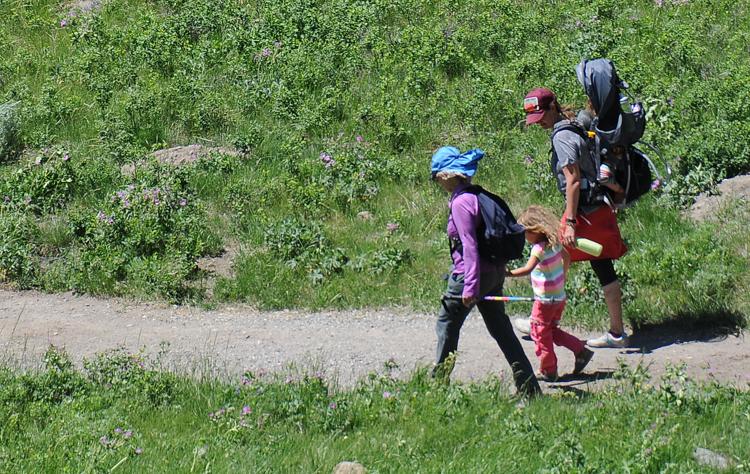 Public's fault
Drake said the problem has become worse in recent years as more people ignore signs on vault toilets that urge them not to throw trash into the pits.
"The previous generation was more respectful," she said. "People throw the strangest things in toilets."
Gildehaus said he's seen everything from beer cans to deer heads tossed in the toilets. Drake said clothing and diapers show up in the vaults.
"I don't think you're going to change the public," Drake said.
"The main reason why we shy away from pumping pit vault toilets is because whether they are government-owned or privately owned, pit vault customers do not seem to realize the actual time and effort it takes to separate the solid waste from the liquid waste," said John Clark, of Scenic City Enterprises in Belgrade, via an email. "Pumping pit vaults is very expensive due to the amount and size of the solid waste contained in the pit vaults (blue jeans, sweaters, hoodies, bottles, underwear, hats, etc.) … The vast majority of customers do not seem to be willing to pay the price for what it takes to pump their pit vaults. A potential solution is to have customers get on a more frequent maintenance plan (pumping, cleaning, screening and disposal of liquid and solid waste) to alleviate the volume of garbage that must be pumped out."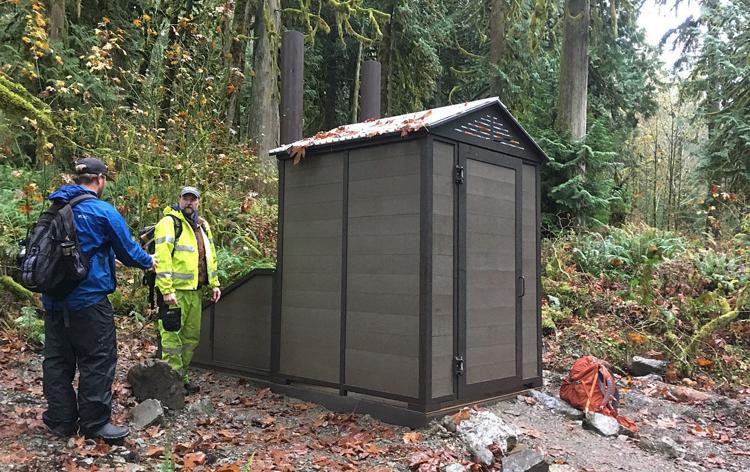 More use
You have free articles remaining.
With more people using the toilets it also means more waste that needs to be pumped. Vaults at popular trailheads may need to be pumped twice a year now, compared to once a year in the past, which also adds to the increase in costs.
"Since I got here in 2010, we have so much more year-round use now," said Lauren Oswald, forest recreation program manager. "There are way more winter users than ever before. So there's not a down time when there's no users."
This year to address the problem, the Custer Gallatin National Forest went to a forest-wide bid for pumping services. That's roughly 200 toilets spread from West Yellowstone to Bozeman, Livingston and Red Lodge — a big swath of country. In the past each district worked with whoever was available, Oswald said.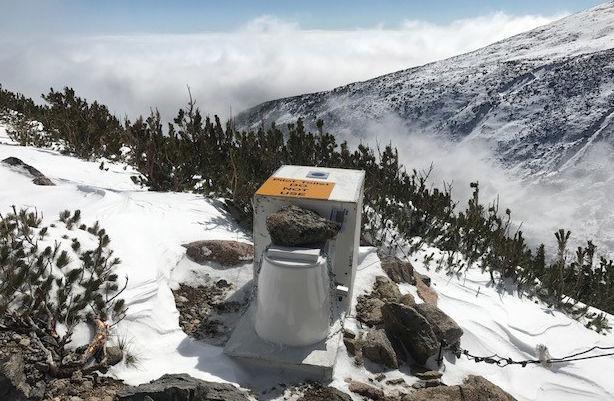 Techy toilet
Recognizing the problem of pumping sewage from remote locations, agencies are turning to new technology in some areas. The Billings Field Office of the Bureau of Land Management is considering a lower-maintenance toilet for installation atop the Pryor Mountains and at a cabin along the Beartooth Front.
Toilet Tech, a five-year-old company based in Seattle, has created a toilet that uses a conveyor belt to move the solid waste to a vault while also separating out urine to enter a separate leach field. By separating the two there's less smell, because urine's uric acid creates ammonia, and the solid waste can begin naturally composting in a dirt-lined trench. Otherwise, urine kills the nematodes and bugs that digest the solid waste.
Geoff Hill pieced together the units after studying the process for his doctorate. An avid rock climber and failed Canadian mountain guide, Hill said he saw the toilets as a way to give back to the outdoors he enjoys recreating in.
So far the company has deployed 120 of the toilets, with contracts in places like Colorado's Rocky Mountain National Park at Longs Peak and Angel's Landing in Utah's Zion National Park, he said. Although solid waste still has to be hauled out, Toilet Tech estimates that it's only about 20 to 40 percent of the total waste. The other 60 to 80 percent is urine that doesn't have to be dealt with.
"It's much less gruesome to handle the material once it breaks down," said Ross Mazur, a project engineer for Toilet Tech.
Installing the complete system priced out cheaper than a vault toilet, said Jenny Alexander, outdoor recreation planner for the BLM's Billings Field Office — saving thousands of dollars. Mazur said a Toilet Tech system can run about $15,000 compared to $40,000 to $60,000 for a vault. But Hill said his company's toilets won't stand up to the vandalism and abuse that a traditional concrete vault toilet can handle, so that may limit their placement in areas that see heavier use.
"It also doesn't cost compete as well if there's a pumper truck ready to rush in and pump it," he added.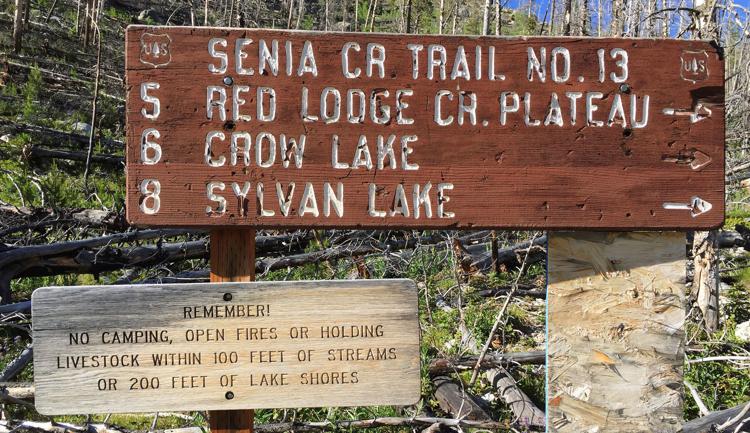 Poo problem
Going forward, Gildehaus said the Custer Gallatin National Forest will propose increased fees at campgrounds to help cover the cost. Right now that charge is $9 a night. Concession contractors who lease campgrounds from the forest and operate the facilities charge $14 to $20, he said. The forest fee hasn't been raised in 15 years.
"A lot of these toilets are at trailheads where there's no user fees," he said. "So this is just an operating cost."
Problems with poo aren't limited to vault toilets. The backcountry also gets hammered by hikers and backpackers using popular trails and campsites.
Gildehaus said on a recent hike in the Absaroka-Beartooth Wilderness he counted 22 tents — an estimated 40 to 50 people — at Rainbow Lake, a popular stop along the Beaten Path south of Absarokee. In the wilderness, campers must dig holes in the ground to bury their solid waste, but that's not always the case.
"Our wilderness rangers, their fulltime job is burying other people's poop," Gildehaus said. "It's disgusting, but it's one of the bigger tasks they do."
He said some recreational vehicle owners have dumped their vault toilets on forest land rather than going to a dump site, and hikers and backpackers with dogs often leave their animal's waste on the trail or sometimes bag the waste but leave the bag on the route.
"We have a lot of poop to pick up," Gildehaus said. "It's a big concern."
Like the surrounding forests, Yellowstone National Park has seen an increase in visitation and has to provide a place to go to the bathroom for the 4 million tourists that now visit. Here are some statistics the park compiled.