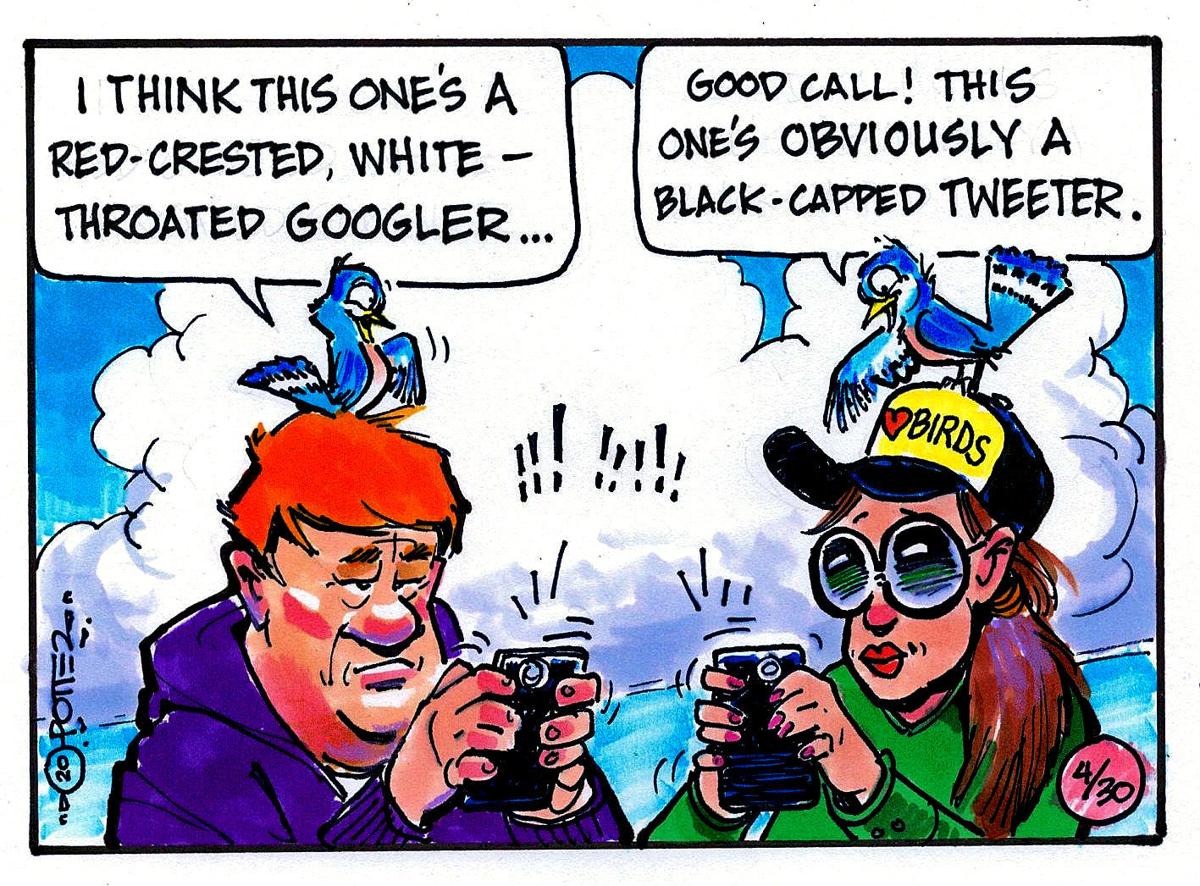 There was a small bird with beautiful red feathers on its head hopping around a neighbor's rain gutter the other evening.
Curious what kind of bird it was, I turned to a book called "Peterson Field Guides to Western Birds" and thumbed through the pages trying to find a match based on the book's drawings. That's not always easy as there are 850 different species of birds just in the United States.
One clue was that the small bird I saw had a rounded beak, like those used by species that eat seeds rather than bugs.
This journey of discovery shows some of the many sources available for people interested in birds. There are even phone apps now that let you snap a photo of the bird to help identify it. One is called Bird ID.
My search for the bird's identity also allowed me to learn more about the species. For example, the small birds are found across Montana, so you may see one at a bird feeder, in a park or at the edge of forests. I also learned they are more common in the western United States than back east.
Identifying birds isn't easy. Even well-educated birders sometimes disagree on a bird's identification, but it can also be a fun way to learn more about the wild world around you. A pair of binoculars or a camera with a good lens to shoot photos from far away can help you identify bird species. Or find someone who knows about birds and can help you. The local Audubon Society is a good way to find other people interested in birds.
If all of this sounds like too much work, why not sit quietly in your backyard or a park and watch birds flit through the trees. Closing your eyes and listening to the many calls they make is also fun and relaxing.