Trails topped the list of amenities residents seek when visiting Montana State Parks, according to a new survey.
"This is a large state, we have 55 state parks distributed from the far east to the far west, north and south," said Ben Alexander, staffer for the governor-appointed Montana Parks in Focus Commission. "We have small state parks and large state parks. We have parks that are remote but also those adjacent to our cities and larger population centers. We wanted to get a sense for the amenities or the features residents are looking for at state parks."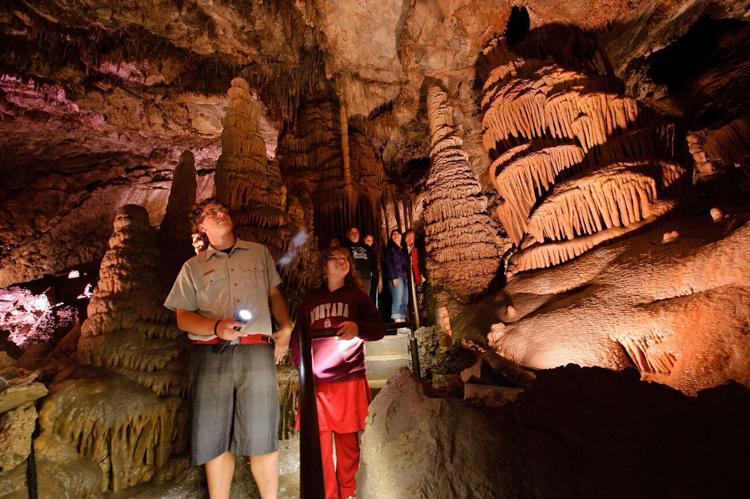 The institute surveyed residents at gas stations across the state, approaching them and asking yes or no questions about amenities and use. The survey showed two-thirds of residents visited parks for day use with an average of 2.81 parks visited in the past year.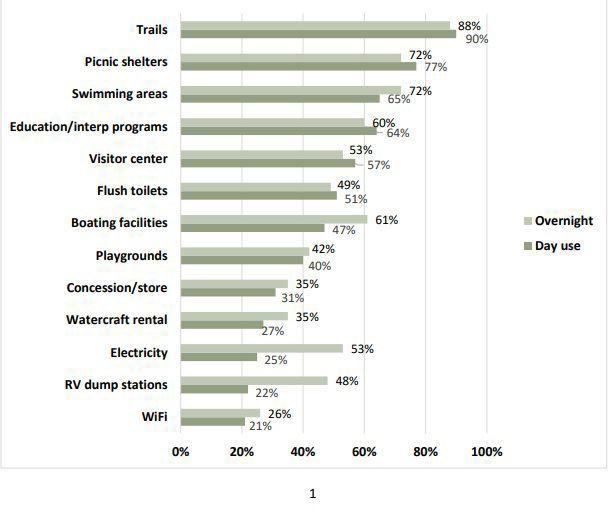 About nine in 10 visitors said trail use was a preferred reason for visiting state parks, followed by three-quarters identifying picnic shelters. Swimming areas, interpretive programs, visitor centers, flush toilets and boating facilities were all amenities enjoyed by more than half of respondents.
The survey did not ask about mode of trail travel, and whether visitors hiked, biked or were motorized users.
You have free articles remaining.
Keep reading for FREE!
Enjoy more articles by signing up or logging in. No credit card required.
"Montanans do enjoy their parks, whether it's a lot in one given year or periodically through their years," said Norma Nickerson, the institute's director.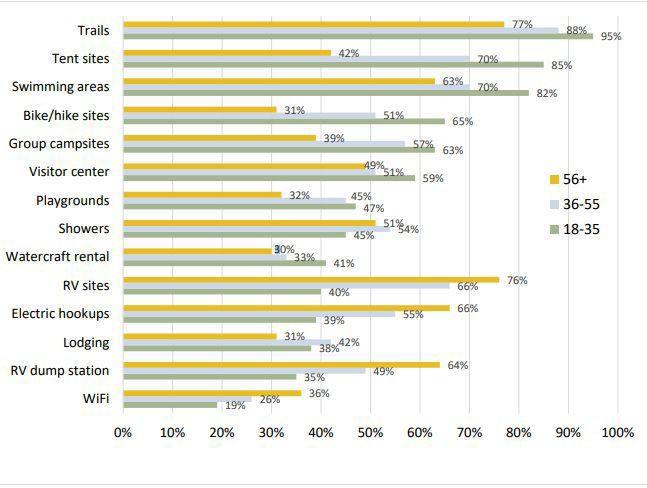 The survey also looked at the preferences for different age ranges of park visitors.
"Each (age) grouping was significantly different in what they wanted, and in all instances they were never the same," Nickerson said.
The youngest age range of 18-36 had the highest demand for trails, tent camping, biking and hiking sites, swimming areas and watercraft rentals. The oldest age range of 56 and over had the highest demand for RV camping, electrical hookups and WiFi. The 36-55 age range mostly fell in the middle of the two.
Interestingly, the survey noted little difference in preferred amenities between eastern and western Montana residents, said Angie Grove, Montana State Parks and Recreation Board chair. One possible reason trails received such high marks is efforts to link trail systems with communities or other public lands, she added.
"This independent assessment of our demand side of state parks is invaluable for the board's perspective," Grove said. "This is the kind of data we need moving forward when we need to look at our classification of state parks, and how we direct our limited funding or how we explore diversifying our funding sources."
Residents are the primary users of state parks, making up 80 percent of day users and about two-thirds of campers, but Grove says she looks forward to seeing additional study about the needs and preferences of nonresidents.