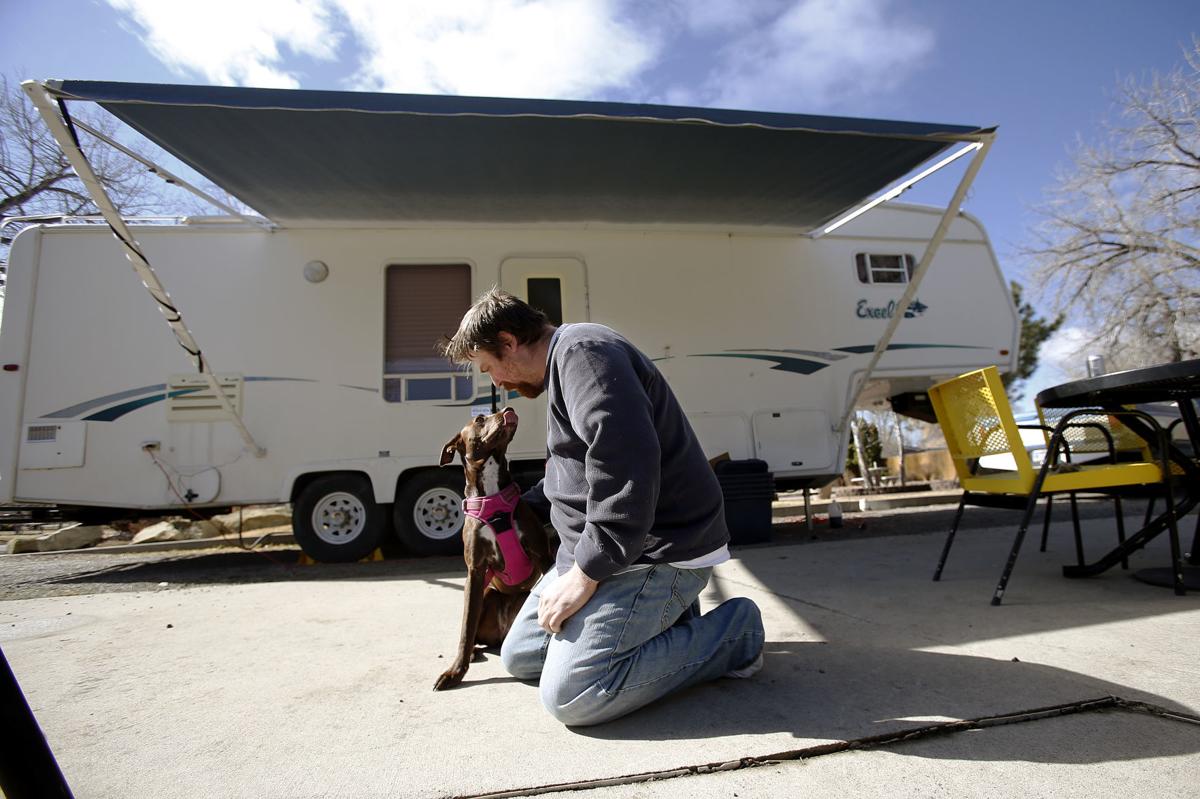 About 38% of the reservations at Gregory Lesky's Kampgrounds of America business in the Paradise Valley have been canceled in the wake of the new coronavirus pandemic, but he's hopeful RV and camping tourism will pick back up by summer.
"I am probably naively optimistic," he said. "We have until June before things ramp up anyway."
Typically, Lesky would open on May 1 with business not increasing until Memorial Day weekend. In Billings the KOA normally opens with limited service on April 1 but unlocked its gate earlier to help RV travelers rushing north because of COVID-19 concerns.
"Our goal is to help those who need to return home to the northern states, or Canada, but feel stranded due to the northern parks not yet open for the season," read a note on the Billings KOA's website.
Cody Linde, Billings KOA general manager, has also had campers cancel summer reservations and is concerned that if COVID-19 restrictions continue into the prime summer season his family owned business could lose a year's worth of revenue.
"Our season is kind of different," he said. "Not to downplay other people's struggles, but we don't get to open in November and get back on track."
Because of the unusual situation, KOA has suspended its $10 cancellation fee through the end of April.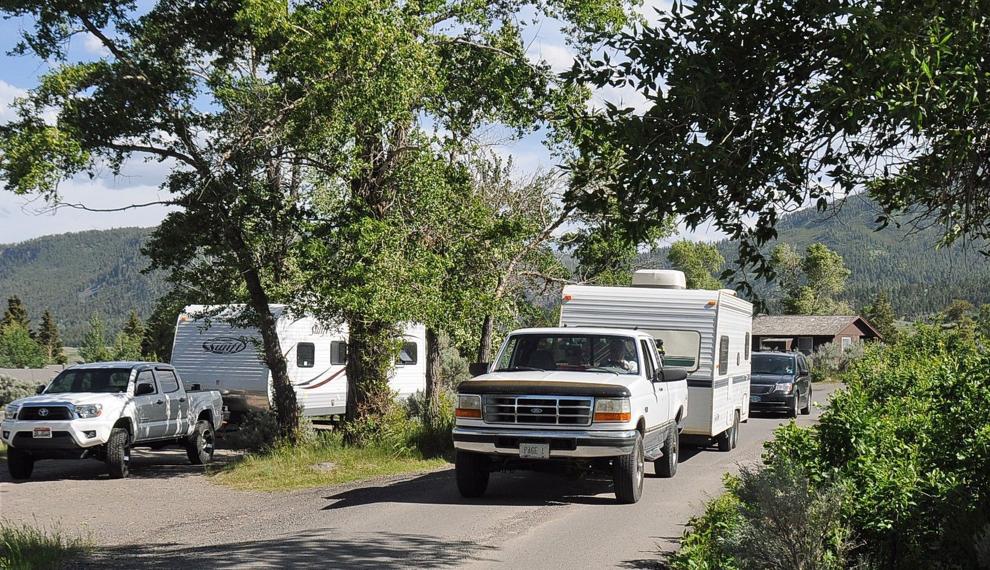 Impact
The impact of the COVID-19 virus on the travel and tourism business in the United States has been huge, and could reverberate into the summer depending on how quickly recreational travel resumes.
In Montana, tourism is the second largest contributor to the economy, with nonresident visitor spending estimated at $3.7 billion in 2018. By mid-March more than a third of travel business owners in the state had seen cancellations tied to the coronavirus pandemic, according to the University of Montana Institute for Tourism and Recreation Research.
"Nearly 50% of hotel/motels and other accommodation businesses had cancellations due to the coronavirus as well as 30% of outfitters and guides," the ITRR reported, and that was before any cases of COVID-19 had been detected in the state.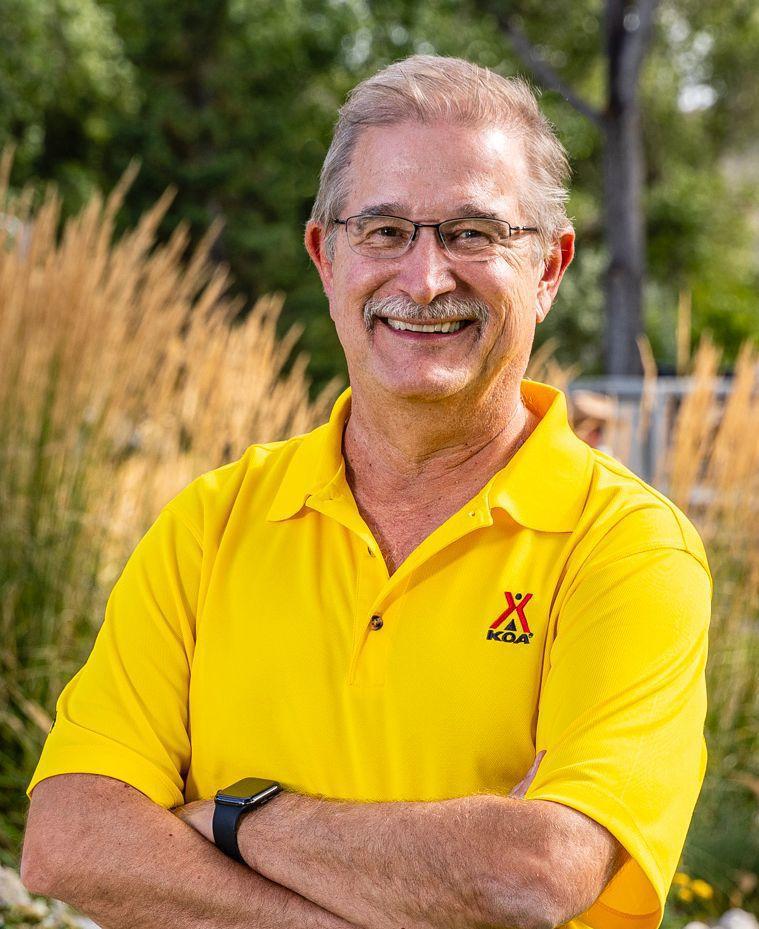 Nationally
The U.S. Travel Association estimates 15.8 million jobs are reliant on the travel industry. By the end of April the association was predicting about one-third of those people, 5.9 million jobs, would be lost. The slowdown could result in a loss of $910 billion in travel-related economic output, the group estimated.
In addition to employing about 75 people at its Billings headquarters, all of whom are working from home right now, KOA has 520 franchisees. Employment at KOA's 30 corporate-owned parks typically jumps from about 80 to 800 in the summer.
For now, Mike Gast, vice president of communications for KOA, said the corporation has no plans to lay anyone off.
"We're rolling with the punches like everyone else," he said.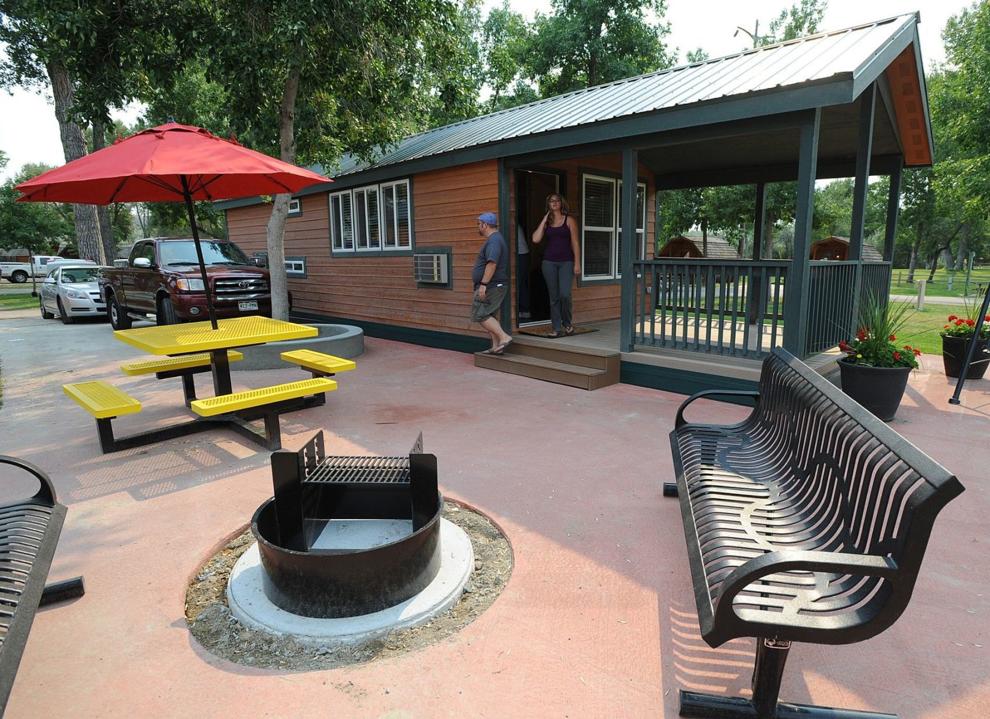 KOA parks
Although northern campgrounds like Lesky's and Linde's aren't seeing much business at this time of the year, down south KOA has shuttered accommodations such as cabins and tepees at its 30 large parks, as well as closed swimming pools, playgrounds and bathroom facilities, Gast said. RVs can still use the campsites because they are self-contained.
"We're trying to get essential business status so these people have a place to stay," he said.
Some states have ordered all businesses deemed nonessential to close. That can make things difficult for people who live in their RVs, Gast said. They need a place to park, plug in for electricity and to dump their sewage.
"We're trying to make sure we're not forced to tell everyone to get out," he said.
RV living
Michael Hennessee is new to RV living. He was laid off from his airline job in Great Falls a week ago due to the slowdown in air travel caused by the coronavirus pandemic. After finding a job with an air cargo company in Billings he bought a fifth-wheel trailer and is parking it at the KOA, which has a few long-term spots.
"I made the decision (because) I don't want to be locked into a lease," he said, plus he can leave and take the trailer with him if he's laid off again.
"It's probably going to be my home for the next four or five years," Hennessee said.
Downsizing from a three-bedroom, two-bath home to a trailer hasn't been easy, but it's forced him to assess what gear he needs and what he can do without.
"You have to just sit back and realize what's important in life — belongings or just to have a roof over my head," Hennessee said.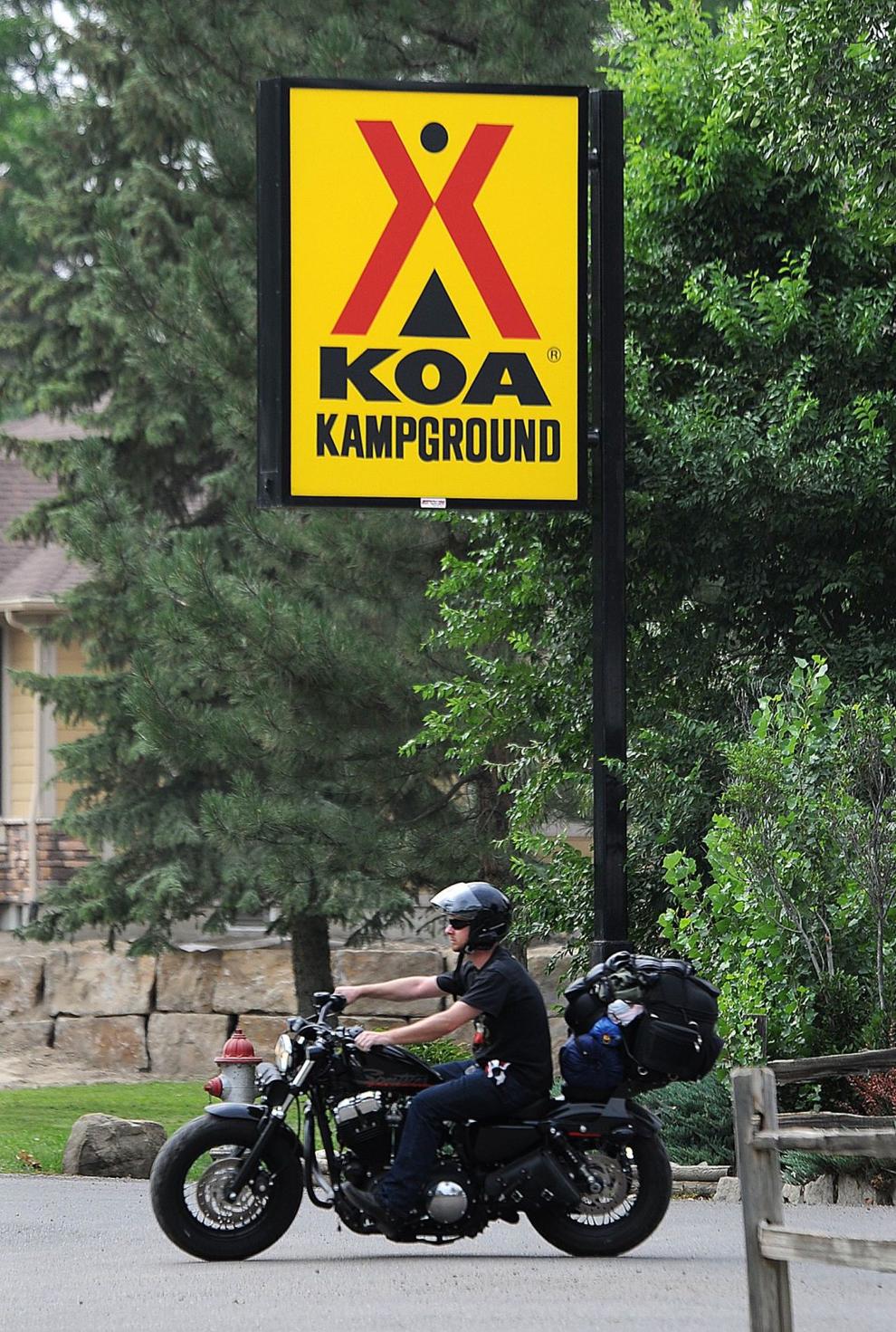 Border rush
RVers' reliance on parks, such as those operated by KOA, became much more noticeable last week as Canadian snowbirds summering in the South were urged to return home before the U.S.-Canada border was closed.
Billings resident Kirth Erickson and his wife experienced that abrupt migration as they drove their RV north from Tucson, Arizona, a week ago. A campground in Flagstaff, Arizona, they normally stop at was full, so they chose to stay in a hotel.
"There's usually all kinds of room in the RV parks," he said.
Before they left, Erickson said the RV park they were staying at in Tucson had closed all of its communal facilities. Canadians were warned they could lose their health coverage for COVID-19 if they chose to stay in the United States. So everyone packed up at about the same time and migrated north.
"We usually get back in the middle of April, but this year the coronavirus sped it up a bit," Erickson said. "We thought we better get home."
Boomerang
Gast said once COVID-19 restrictions are lifted people will be anxious to get outside.
"At some point, when this thing breaks loose, I think we'll have a groundswell of folks heading outside — extreme cabin fever," he said. "Just about everyone has something … that they want to do outside."
Lesky agreed, noting that no one had canceled for the Fourth of July holiday yet.
"People have been bottled up and will want to get out," he said.
When RVers and campers do return, Linde said his Billings KOA will be ready. Even those campers still looking for some distance from their neighbors should be happy with the wide spaces between RV spots. In addition, existing facilities are being "triple cleaned," Gast said. Decisions about whether to open up common facilities will be made in accordance with national health guidelines.
"The unfortunate part is we were almost 6% up in business and 20% ahead on advanced reservations when this hit," Gast said, noting that KOA has experienced growth every year for nine years.
"Camping is always an affordable option."