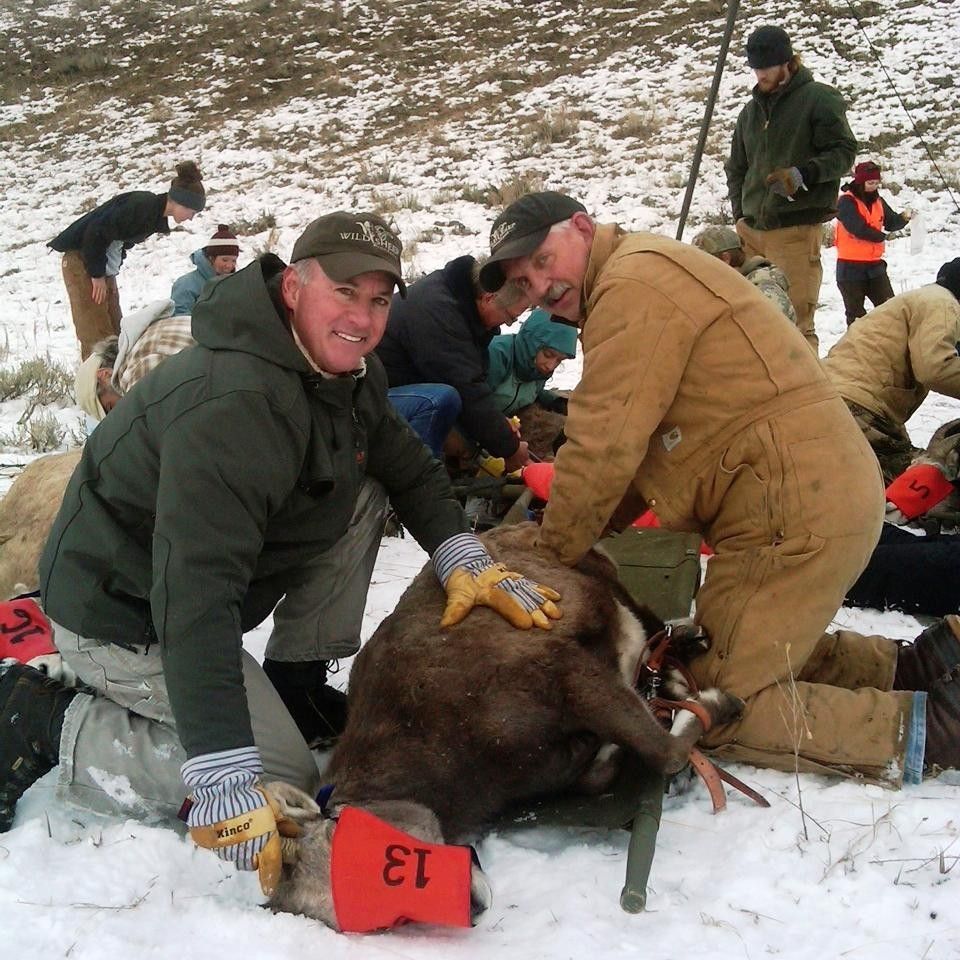 The director of the Wild Sheep Foundation told the Lewiston (Idaho) Tribune recently that the chairman of the hunting and conservation group's board was not speaking for the organization when he lobbied Idaho's governor to shake up the membership of the state Fish and Game Commission over its opposition to auction tags.
But the foundation's executive director said board Chairman Doug Sayer of Pocatello was within his rights to do so.
"We as an organization do not get involved in allocation (of hunting tags), be that resident or nonresident, be that whether a state, province, territory or tribal entity does or does not offer auction tags or raffle tags and, if they do, how many," said Gray Thornton of Bozeman. "We just feel that is inappropriate for us as an organization to get into. But that said, we certainly encourage our members in each jurisdiction to be actively involved in that."
Last month, the Idaho Wildlife Federation released a cache of email exchanges it acquired between key state legislators, the governor's office and Sayer showing how they pressed for more auction tags — permits for coveted species such as bighorn sheep, moose, mountain goats, elk, deer and antelope that are sold to the highest bidder — and how they responded when the commission declined.
Each year, the Idaho Fish and Game Commission allocates one bighorn sheep hunting tag to the Wild Sheep Foundation. The group then auctions the tag for the state, sometimes fetching a six-figure price. The money is used by the state for wild sheep management and research.
The commission does not offer any other tags for auction but some, like Sayer, have advocated for an expansion of the program. Doing so would raise more money for wildlife management, according to proponents. But opponents say it favors wealthy hunters who can purchase tags instead of winning them via a lottery.
Acquired through the state's Public Records Law, the email cache included a message Sayer sent to Gov. C.L. "Butch" Otter's chief of staff, David Hensley, in March saying a "change of chemistry" was needed on the commission and recommending that commissioners Mark Doerr and Will Naillon not be reappointed.
Sayer, who serves as CEO of Premier Technologies in Blackfoot, Idaho, was a proponent of the 2011 legislation that gave the commission authority to expand the auction tag program. He did not immediately respond to a request for comment about the email, in which he also suggested that Fish and Game Director Virgil Moore and an unnamed deputy director may need to be replaced.
When their terms expired in June, Otter declined to reappoint Doerr and Naillon. He later appointed Jerry Meyers of North Fork, near Salmon, and Greg Cameron of Rupert to replace them.
Thornton said the foundation has heard from several individuals concerned about Sayer's tactics. Last week, Fred Trevey, Keith Carlson, Keith Stonebraker and Alex Irby — all former Fish and Game commissioners representing the Clearwater Region — sent a letter to Thornton expressing their displeasure at Sayer's action and saying it appeared to violate the foundation's values. According to the foundation's website, those values include honesty, integrity and respect for others.
"We sincerely hope your chairman's actions to politically influence the selection of Idaho Fish and Game commissioners, staffing of the Idaho Department of Fish and Game and dictate the allocation of hunting tags is not indicative of the direction of the Wild Sheep Foundation," they wrote.
Carlson, of Lewiston, said he spoke with Thornton and was satisfied with the foundation's response.
"We were happy with the fact that the sheep foundation can be found harmless in this and that Sayer was off on his own."
Carlson said he and the three other former commissioners all oppose expansion of the auction tag program.
Josh Kuntz, a Boise hunter, wrote to Thornton asking that the foundation publicly condemn Sayer. He said he was disappointed in the response he described as "vanilla" and hoped the foundation would "do the right thing."
"That right thing should be publicly condemning Doug Sayer for circumventing existing wildlife management procedures and trying to unduly influence the Fish and Game Commission and basically trying to cram something down the throats of Idaho sportsmen without the sportsmen having their chance for input," Kuntz said.