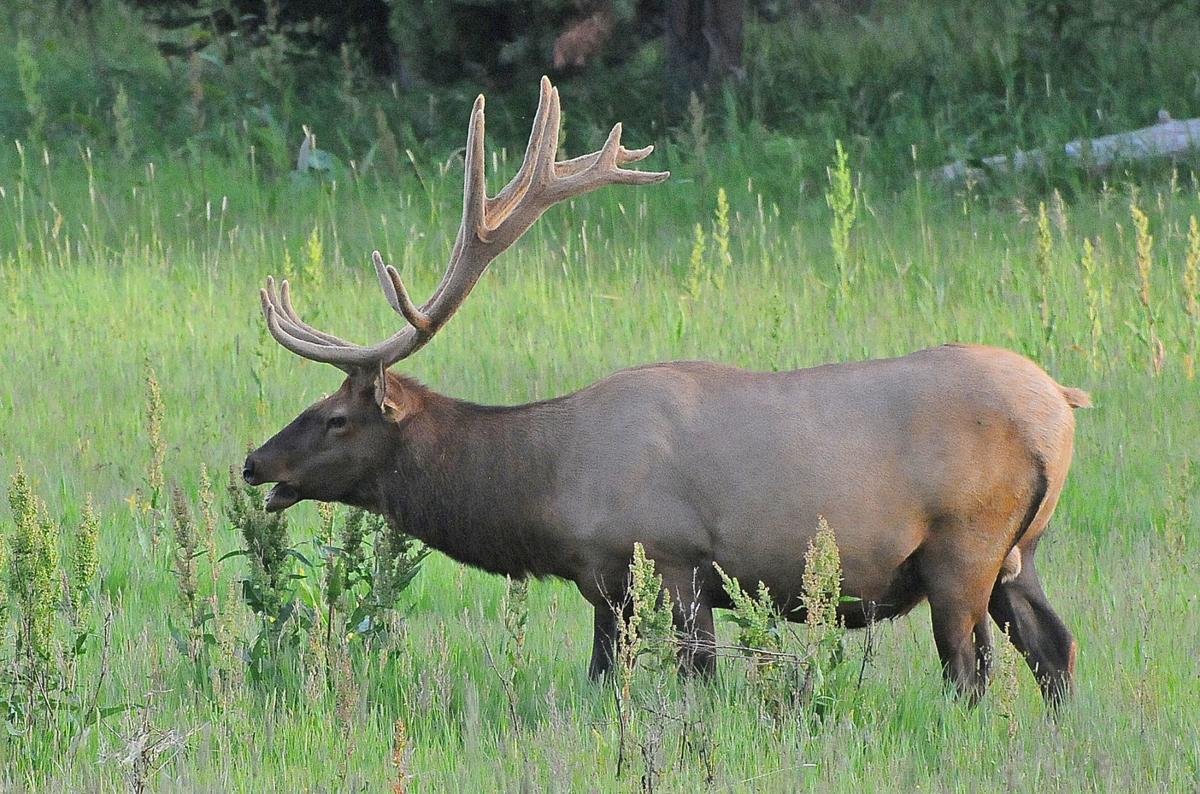 Chronic wasting disease is a political, financial, recreational and human health concern — a heavy subject matter for Wyoming residents to contemplate as they enter one of the final phases of creating a state management plan for the disease.
A second round of public meetings are being conducted in December throughout the state providing residents with information about the recommendations drafted by a working group.
Anyone interested in the topic can find some interesting reading online. Here are some excerpts from the state's documents, and other research, highlighting the enormity and difficulty of this disease. Just a note, cervid is a scientific term for members of the deer family, including elk and moose.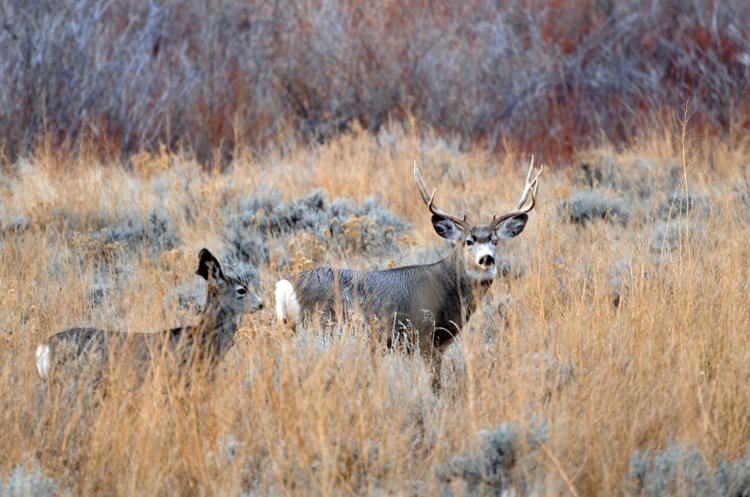 Some facts
"In Wyoming, this disease was first identified in free-ranging mule deer in 1985, elk in 1986, white-tailed deer in 1990, and moose in 2008," according to WGFD's draft plan.
"As of September 2019, CWD has been identified in 31 of 37 (84%) Wyoming mule deer herds, nine of 36 (25%) elk herds, and generally wherever white-tailed deer occur," according to the Wyoming Game and Fish Department's executive summary. "Increasing prevalence and distribution of CWD has the potential to cause widespread and long-term negative impacts to Wyoming's cervid populations. Prevalence of this disease in chronically infected Wyoming deer herds has exceeded 40%, with one elk herd exhibiting nearly 15% prevalence."
Hunters generally have been slow to submit to testing for CWD, according to the report: "Despite the Wisconsin DNR offering CWD testing to hunters in surveillance areas at no cost, only 5% of Wisconsin's 336,464 deer harvested in 2018 were tested," according to a study published in the American Society for Microbiology.
It is estimated that deer, elk and moose hunting in the United States contributes $40 billion to the nation's economy.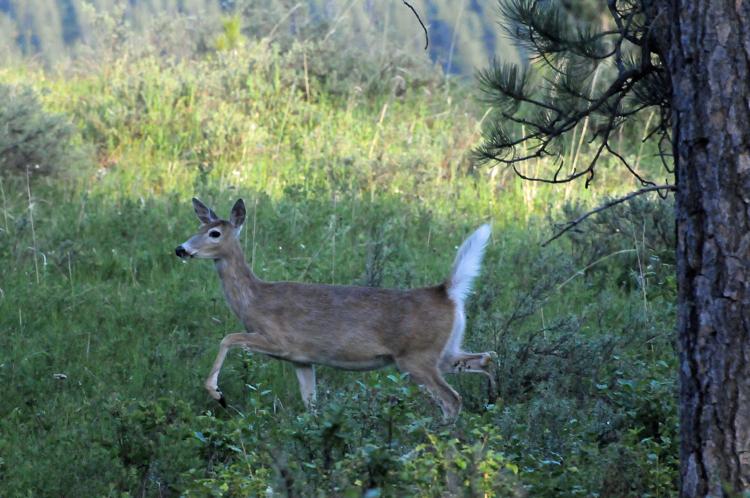 Attractions
"To reduce artificial cervid concentrations, the Department will pursue statewide or local feeding bans where possible, identify points or sources of concentration, and develop strategies to decrease cervid concentrations. Hunter harvest strategies will be designed to increase harvest of mature male deer and reduce cervid densities in areas of concern."
The WGFD goes on to acknowledge that "High concentration of cervids may exacerbate CWD transmission via animal-to-animal contact and increased environmental contamination due to prion accumulation." Prions are the misfolded proteins responsible for CWD. They have been show to persist in the environment, remaining in the soil and even being absorbed by plants, allowing for infection to occur without interaction with a diseased animal.
Places where elk and deer are known to congregate include: parks, golf courses or anywhere there is an "abundance of irrigated green space."
To reduce the size of congregating herds in such places, WGFD would consider lethal removal by hunters, and possibly sharp-shooters, in areas identified as CWD hot spots.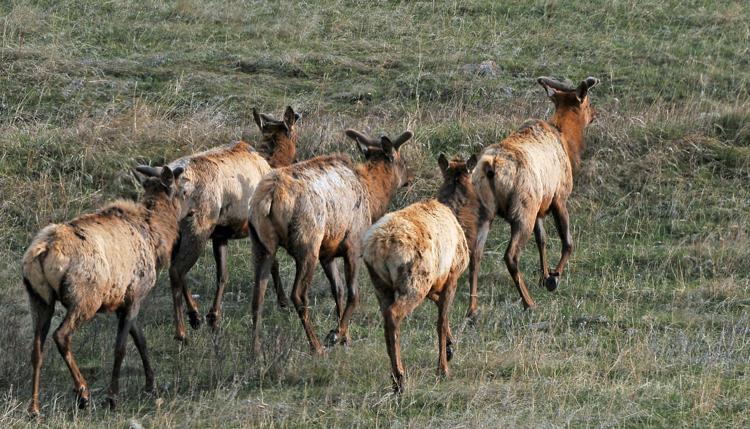 Feed grounds
"Elk have been fed in northwest Wyoming since the early 1900s. Currently, there are 23 elk feed grounds in Wyoming, with 22 operated by the (Wyoming Game and Fish) Department and the National Elk Refuge operated by the United States Fish and Wildlife Service."
The feed grounds were created to reduce human-elk conflict, keep elk and cattle separated, and increase survival during harsh winters.
Perhaps the best-known feed ground is just outside of Jackson. According to the department, "Chronic wasting disease has yet to be detected in the Jackson Elk Herd, although it has been detected in mule deer in Teton and Sublette counties."
Although WGFD has identified winter feed grounds as places where elk are concentrated and disease could more easily spread, they are still seen as a benefit by some Wyomingites.
"Agriculture in the state of Wyoming has no interest to abolish feed grounds," Working Group member Garrett Falkenburg, a Douglas-area rancher, is quoted saying in the state's documents. "First, they keep the forage damage on private lands to a minimum. Second, it helps keep haystack damage to a minimum. Third, it helps keep elk from raiding feed lines put out for cattle. 4th While elk and cattle commingle on feed lines is when diseases such as brucellosis are transmitted. Wyoming Ag cannot lose our brucellosis free status furthermore I do not believe that the wildlife-viewing public has any interest in seeing starving elk, nor does the elk hunting sportsman want to give up sport hunting opportunities because of herd reduction."
WGFD is proposing a collaborative approach to monitor facilities in Teton, Sublette and Lincoln counties with a goal of developing site-specific plans.
To help spread elk out on feed grounds, the department will try techniques such as distributing feed across a larger area and by reducing the feeding season.
WGFD said it will consider closure of a feed ground if "dispersal of elk will not cause damage, conflict, or commingling issues with private property (i.e., stored crops and domestic livestock) or create a need to drastically reduce overall elk numbers."
Even if CWD is detected on a feed ground, the agency said it would not consider "large-scale culling."
Feed grounds are the most politically controversial portion of Wyoming's CWD management proposal. Lloyd Dorsey, Conservation Program manager for the Sierra Club Wyoming Chapter, said in a press release, "The state must work to restore healthy wildlife populations by promptly phasing out elk feed grounds and not allowing artificial feeding of deer or elk under any circumstances."
Sen. Larry Hicks, R-Baggs, is quoted in the working group's report saying that he didn't want a collaborative group to work with WGFD on feed ground management. "This is a recipe for the anti-feed ground groups to leverage their position and push an agenda and use CWD as a surrogate to accomplish what they have advocated for a long time. The WGFD is more than capable of conducting monitoring and adjusting management as need without providing the anti-feed ground folks a platform to advocate from."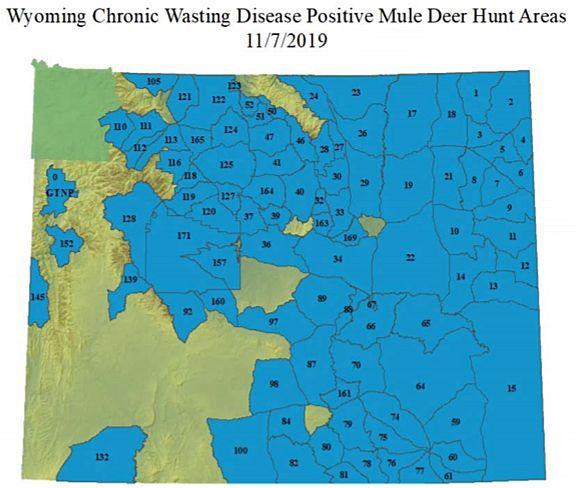 Survey says
More than 1,200 hunters responded to a WGFD survey that showed that residents and nonresidents see CWD as an issue that needs to be addressed to reduce infection. The survey was specific to deer and showed that a majority of hunters are concerned about the disease's impact on the health of herds and that it might lead to reduced hunting for future generations.
About 20% of the respondents had not heard they should not transport the carcass of an animal from a known CWD-infected area. Animal remains are believed to be one way that CWD is spread.
A majority of hunters said they would continue to pursue deer even if the prevalence of CWD increased by four to five times.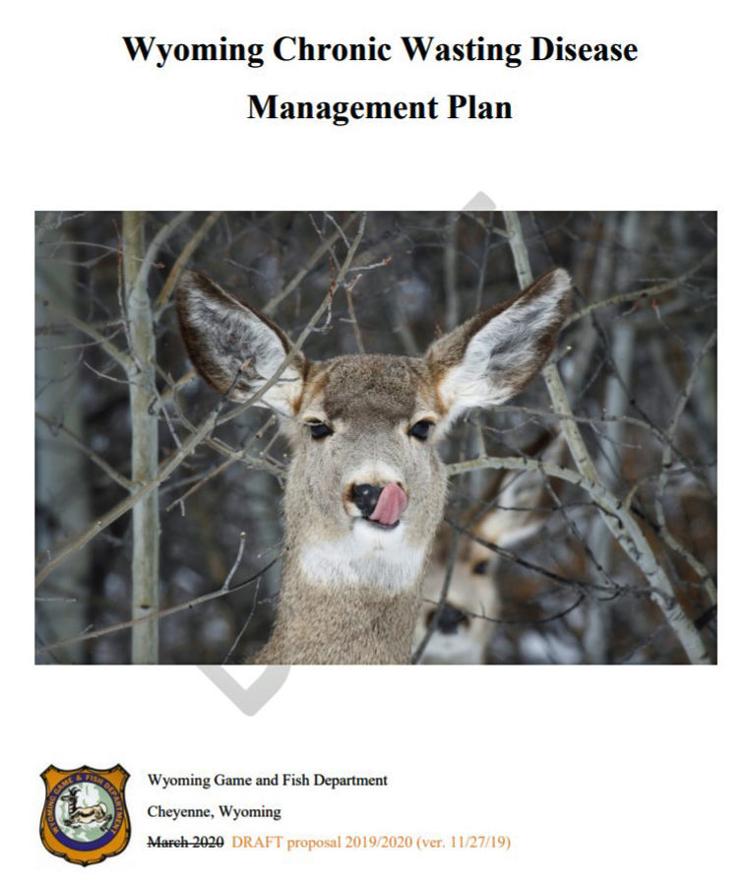 Other sources
There are other sources for CWD information that provide information and highlight concerns outside of Montana and Wyoming. The Association of Fish and Wildlife Agencies highlighted how funding to fight CWD has now become a state problem, whereas Congress used to help out.
"Since 2012, no funding for state surveillance, monitoring, or management of CWD in wild deer has been available and the economic burden has fallen solely on the states," AFWA stated in a technical report. "House Bill 4454 (Chronic Wasting Disease Management Act) was introduced in the 115th Congress (2017–2018) to provide funding 'To support State, provincial, and tribal efforts to develop and implement management strategies to address chronic wasting disease among deer, elk, and moose populations, to support applied research regarding the causes of chronic wasting disease and methods to control the further spread of the disease, and for other purposes.'" The bill never passed out of committee.
The Senate Environment and Public Works Committee convened last week to discuss creating a U.S. Fish and Wildlife Service chronic wasting disease task force. 
In addition, the 2020 House Agriculture Appropriations bill, which would re-establish federal funding for CWD by providing $15 million to state wildlife agencies for surveillance and testing, is in conference with the Senate, according to the Theodore Roosevelt Conservation Partnership.
So far, there has been no evidence that CWD can infect humans, although hunters are being advised not to eat venison that has tested positive for the disease. According to one report, "The Alliance for Public Wildlife estimates that 7,000 to 15,000 CWD-infected animals are consumed annually, a number that may increase by 20% each year."
Although the risk of CWD transmission to humans is low, scientists will not say the risk is zero because CWD has shown the ability to change. The fact that CWD is related to a similar disease in cattle that was transmitted to humans also concerns health officials.
Future
The final phase of this process will take place in February when the working group convenes "to review the final results from the public meetings and assess whether their recommendations to the Department needed to be amended based on public input." The working group's final recommendations will then be presented for adoption to the Wyoming Game and Fish Commission in spring 2020.
"As wildlife managers, it's our job to tackle this difficult issue, but we can't do it alone," said Brian Nesvik, WGFD director, in a statement.
Be the first to know
Get local news delivered to your inbox!