MAMMOTH HOT SPRINGS, Wyo. — Five bighorn sheep in Yellowstone National Park may be frightening visitors with their freakishly scabbed lips blamed on an outbreak of sore mouth disease, but wildlife biologists aren't too worried.
"It is widespread, so in that context it is common," said Bob Garrott, an MSU ecology professor who is studying bighorn sheep. "It tends not to kill animals."
"We find it fairly commonly," said Jennifer Ramsey, Montana Fish, Wildlife and Parks wildlife veterinarian. "Usually it's a few animals with mild lesions."
She said the virus also shows up in blood taken from bighorns because FWP is performing baseline monitoring of some sheep herds.
"Generally the first time they get infected it's more severe," Ramsey said.
Virus
Also known as contagious ecthyma, the outbreak is caused by the parapoxvirus. It is transmittable to humans who have direct contact with infected sheep, so the National Park Service is reminding people not to approach or touch any wildlife.
Sore mouth disease is common in farmed sheep and goats, where farmers can vaccinate against the illness. In the wild, the virus is found in Rocky Mountain bighorn sheep from Alaska to California, according to the Park Service.
"I think we've had it before," Garrott said. "In Wyoming in the Absarokas on the east side of the (Greater Yellowstone Ecosystem) I've seen it."
Typically spread from ewes to lambs, the disease can manifest itself as scabby sores around the mouth and face, according to a park press release. Lesions disappear in two to four weeks and animals typically heal without scarring. Generally, affected animals recover, but deaths can occur in severe outbreaks, especially with young animals who cannot feed. The virus has the greatest effect on lambs that refuse to nurse because of sore mouths.
The bad news is that the virus seems capable of surviving in the wild for quite some time, Ramsey said. Scabs that fall off can infect animals 10 to 12 years later.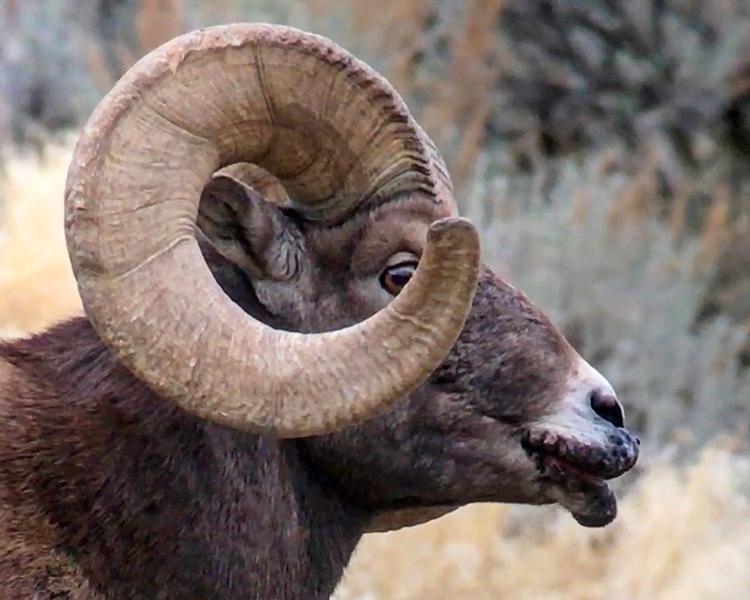 You have free articles remaining.
Contained
So far, only breeding age rams in the park's herd of 150 animals have been observed with lesions, the Park Service said. This is likely a result of frequent contact with each other and possibly infected ewes during the breeding season.
The disease is difficult to control in bighorn sheep. In most situations control efforts are not warranted since the disease is typically self-limiting as animals build up protective antibodies.
"Nobody knows much about it, why it crops up and disappears," Garrott said. 
If feeding is too painful for rams, Garrott said the sheep should be able to weather the outbreak by relying on fat reserves, provided the outbreak doesn't keep them from feeding for too long.
Park biologists will continue to monitor the infected animals.
Natives
Bighorn sheep are native to the area and were once a key food source for native Shoshone Indians who derived their name from the species: the Sheep Eaters. The natives built traps in the rock cliffs around Yellowstone to capture the animals.
More recently, one of the area's herds suffered through an outbreak of pneumonia, which is typically transferred to the animals through contact with domestic sheep. The pneumonia can be fatal to bighorns and can become endemic, reinfecting the animals over and over again.
"Those herds are doing pretty well," said FWP wildlife biologist Karen Loveless. "One has low recruitment, so we're keeping that hunting district closed. But there's been no respiratory disease this year."
Ramsey said pneumonia has shown up sporadically in the Yellowstone bighorn sheep. All together there are about 320 bighorns that winter in the lower elevations of the Gardiner Basin.