Mention Yellowstone National Park and golden eagles are not a species likely to spring to mind like bison, elk, wolves or bears.
Doug Smith is hoping to change that perception.
"Yellowstone is a large-mammal park, so there's not the money invested into bird (research)," said Smith, Yellowstone's senior wildlife biologist. "We're trying to build birds up to the level they deserve. We're trying to elevate the status of some of these bird species."
For five years Smith led the Yellowstone Raptor Initiative, a study designed to collect baseline data on golden eagles, red-tailed hawks and Swainson's hawks with a lesser focus on American kestrels, prairie falcons and owls. That study ended last year.
This year Smith cobbled together funding to enable wildlife biologist Dave Haines and an intern to intensively examine golden eagles, a predator species whose stronghold is the western United States, including a talon-hold in the Northern Range of Yellowstone.
High count
Considering the mountain habitat and high elevation of Yellowstone's Northern Range, the region would appear to be marginal golden eagle habitat. They are more at home in the desert, grasslands or tundra — areas with wide swaths of open ground inhabited by rabbits, marmots, ground squirrels and other small mammals.
Yet the raptor initiative found 28 golden eagle territories, the majority of them in the Northern Range — which is the area roughly between the North and Northeast entrances to Yellowstone.
"We didn't think there were six to eight parkwide, so that by itself is really huge," Smith said. "We were really wrong."
The park's previous bird biologist retired in 2007. No one was hired after that to save money. And golden eagles were never a studied species in the park, with emphasis instead given to monitoring peregrine falcons, osprey and bald eagles.
"Doug did such a good job on wolves they gave him all of the other wildlife," wolf researcher Rick McIntyre joked.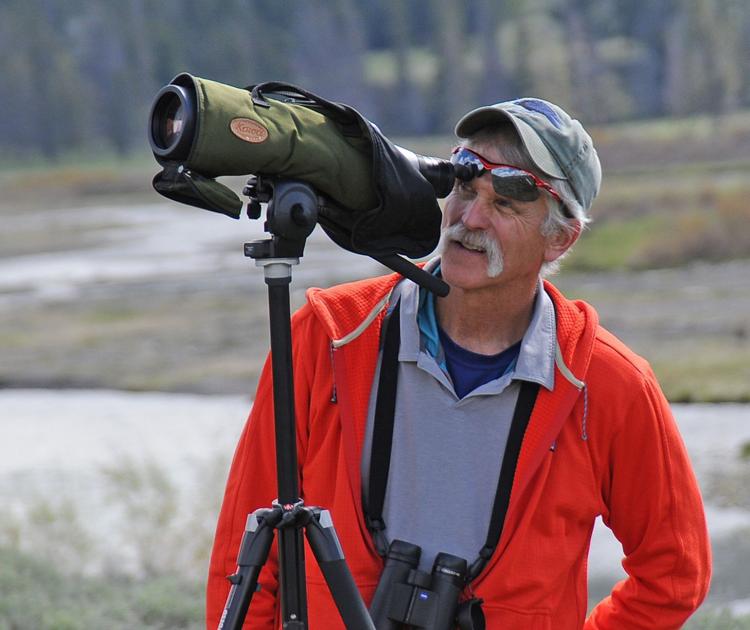 Wolf tie
In addition to being prime territory for golden eagles, the Northern Range also is the premier region for gray wolves in Yellowstone, home to the majority of the park's packs.
The link between the two very different predator species may be elk. The Northern Range once held a population of almost 20,000 elk before wolves were reintroduced in 1995. Following wolf restoration, the elk population steadily declined before rebounding to about 4,000 last year.
Since golden eagles are a long-lived species — up to 30 years — Smith theorizes that their population may have grown so dense in Yellowstone thanks to the availability of elk that died during the park's harsh winters prior to 1995, providing a carcass food source. With wolves' return to the landscape, the big canines started accounting for more elk deaths in the park. Smith's wolf staff has documented golden eagles — along with a variety of other predators like coyotes, foxes and bears — feeding on those wolf-killed elk.
"Now most carcasses are derived from carnivores," Smith said.
"We monitor wolf kills all winter," he added. "Virtually every wolf kill gets a golden. And we think there may be an influx (of goldens) in the winter tied to wolf kills."
An Alaskan researcher who has radio-tagged golden eagles in Denali National Park and Preserve has recorded some of those birds traveling to Yellowstone or farther south to spend the winter.
"They'll wander, and once they find prey they'll sit," Smith said.
One of the big questions the Yellowstone researchers face is whether the declining elk population and a relatively low rate of nesting success by Yellowstone golden eagles are indeed related. If so, it could mean that the park's golden population may soon decline as older eagles die and aren't replaced by new ones.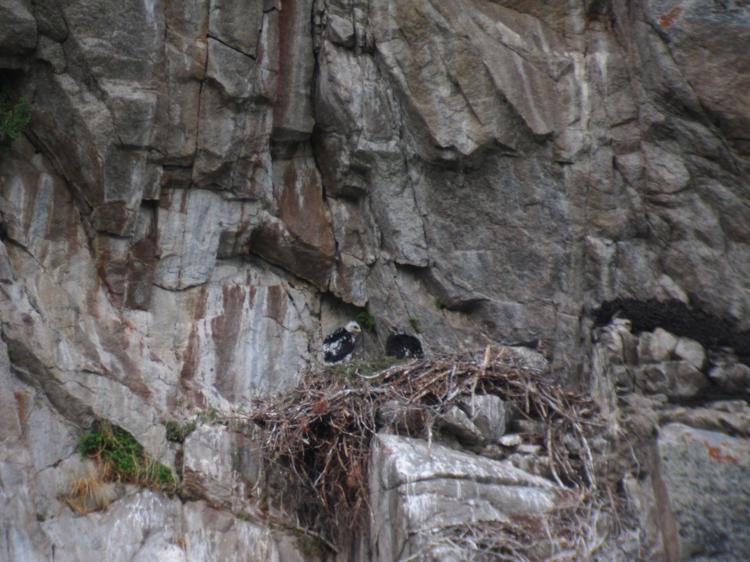 Down nationally
Nationally there is also a concern about a decline in the golden eagle's once robust population in the American West. Some environmental groups have blamed the drop in golden eagle numbers on an increase in wind turbines. The turbines are sometimes placed in areas that are ideal golden eagle hunting grounds.
"When they are foraging, they're less aware of their surroundings because they latch on to prey and don't pay attention to the blades moving around," Haines said. In a stoop to catch prey, golden eagles may reach 150 mph. "And actually, the end of the blade is moving pretty fast."
Increasing development on the golden eagles' hunting grounds — whether it's housing developments, oil and gas drilling or wind turbines — could also displace golden eagles since they like solitude and as their prey base decreases or disappears. Wildland fires that destroy habitat for prey animals are another factor. Studies have also documented elevated lead levels in raptors that have eaten from big game carcasses killed by hunters who use lead bullets.
Three years ago the U.S. Fish and Wildlife Service established the Western Golden Eagle Conservation Team to study the variety of threats golden eagles face and to recommend ways to reduce unnecessary deaths.
Surrounded
Yet on two sides of Yellowstone — in the Bighorn Basin to the southeast and in the Livingston area to the north — separate studies have documented relatively strong populations of golden eagles, although their numbers can ebb when there's a decline in the food base.
"This is a conundrum: why we're flanked by two productive areas but we have a super high density," Smith said.
"We never should have reached that density based on our prey base," Haines added.
Typically, Haines said robust populations of golden eagles are associated with a strong prey base that allows the big birds to concentrate on that one mammal.
"In the places where they are most successful, they tend to specialize," Haines said.
Part of the Yellowstone golden eagle study is focused on what prey helps the golden eagles build up enough calcium to lay eggs.
"We think it's carcasses," he said.
Although combing through golden eagle nests has shown they are generalists in Yellowstone following egg laying, eating everything from pronghorn and deer fawns to bluebirds and owls.
Hanging on
Although this year's study of golden eagles was put together on a shoestring budget, Smith is hoping to extend the work for at least one more season.
"Essentially we get a data point a year," Haines said. "To miss a year would have thrown off our analysis."
More information will help the scientists reach a better understanding of why so many of the eagles are using this high mountain landscape, as well as establish a point of reference for any future studies of the big raptors as Earth's climate changes.
"Golden eagles need to be on the lips and minds of visitors," just like other wildlife in Yellowstone, Smith said. "If people know about them, conservation follows. If people don't know about them, nobody cares.
"It's a big thing for me. I cut my teeth on wolves, and now birds are part of my job."
Be the first to know
Get local news delivered to your inbox!