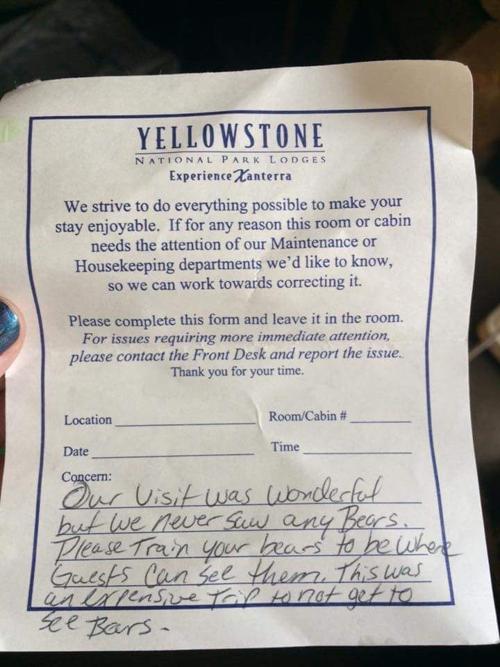 At least one visitor to Yellowstone National Park doesn't appreciate that the bears didn't do their part to make the visit memorable. 
This image of a visitor survey from Xanterra Parks and Resorts was posted to reddit.com. It reads: 
"Our visit was wonderful but we never saw any bears. Please train your bears to be where guests can see them. This was an expensive trip to not get to see bears."