You might know that Red Lodge is nestled at the base of the Beartooth Mountains or that Rock Creek winds its way through the quaint town as it descends into the Clark's Fork River. What may come as a surprise is that Red Lodge is a destination for an eclectic group of travelers. From the thrill-seeking adventurer to the food and beverage connoisseur, the community has a little something for everyone.
Boasting a diverse range of activities, spectacular mountain views and no shortage of friendly smiles from the locals, add Red Lodge to your summer trip. What was once a favorite place for Ernest Hemingway to hang his hat is sure to keep bringing you back to Yellowstone country, too.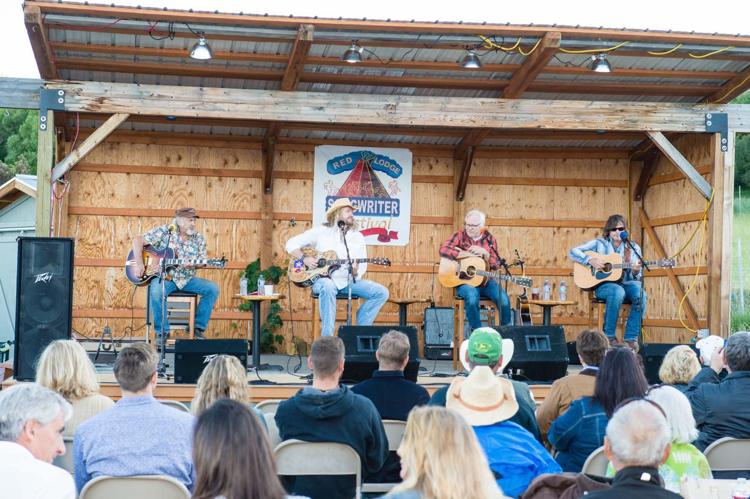 The musician
Enjoy views and tunes at the return of the summer Red Lodge Songwriter Festival, June 22-24. This year's event hosts singers and songwriters from east of the Mississippi in Nashville, Tennessee, and right here at home in Montana and Wyoming.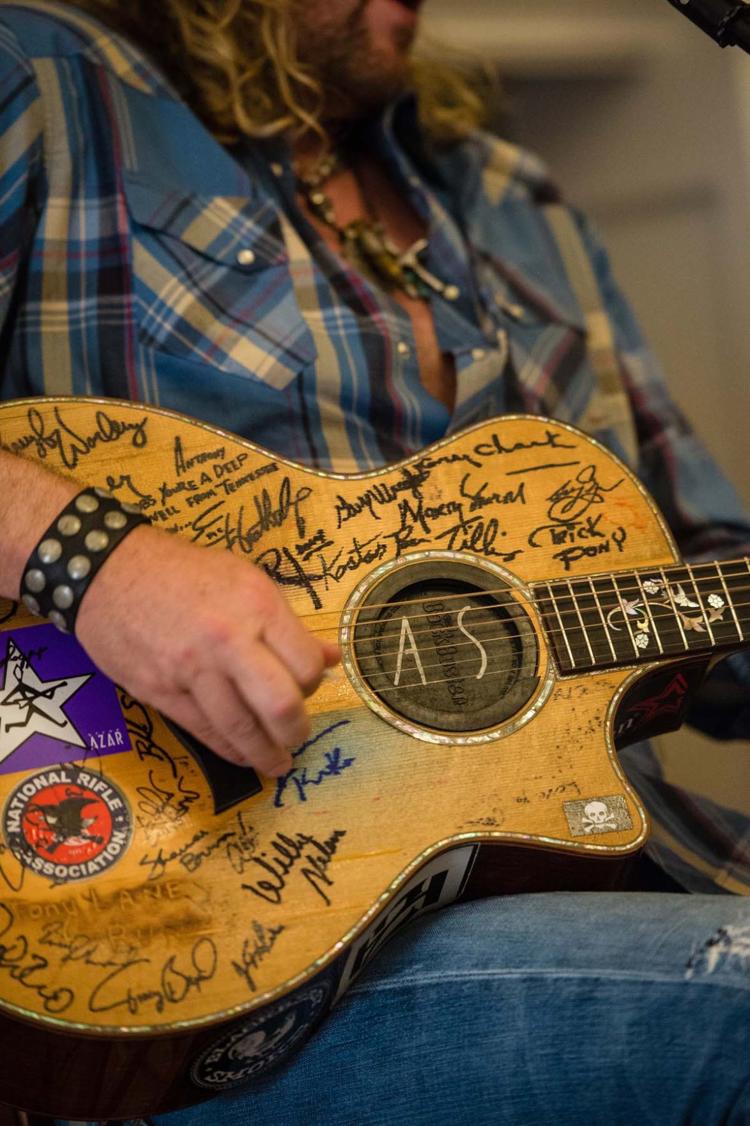 Offering a multitude of performances, visitors choose from 11 shows in seven Red Lodge venues over the course of three days – or see them all. And if you have something to sing about, the festival has the stage. Twenty local songwriters will prep their pipes for a performance in front of the big league visitors from Nashville.
A portion of the festival proceeds benefits Friends of the Beartooths, an organization dedicated to improving and promoting the Beartooth Highway. With lots to see, more to hear and support of a great cause, the Red Lodge Songwriter Festival is a must for your travel itinerary. For a full list of events, locations and ticket prices, visit redlodgesongwriterfest.com.
The adventurer
With some of the oldest granite on Earth and geological formations like the Meeteetse Spires, limestone remnants from a time when Yellowstone Valley was submerged in water, hiking trails in the Beartooth Mountains are simply awe-inspiring.
Make a day of wondering through the wilderness on a family excursion. Fox-Palisades Trail, new in 2013, is a three-mile hike with a mild 700-foot elevation gain. A forest of pine, fir and aspen descends into sagebrush meadows. Wave to other trail-goers on mountain bikes and horses, but be wary of the wildlife, especially predators that also frequent this path.
If you're visiting town without small children, consider a hike that presents a moderate challenge. Just a short jaunt down Highway 212, you'll find Lake Fork Trail. Although the uphill grade is pleasant, this hike affords a long-distance journey in a league of its own. Choose a mountain lake destination; Lost Lake is the first at four miles and September Morn Lake is almost 18 miles from the trailhead with several others in-between.
Whether you're a novice hiker, mountain biker or experienced thrill-seeker, Red Lodge has a trail for your wilderness adventure. Additional trail descriptions are available at beartoothtrails.org.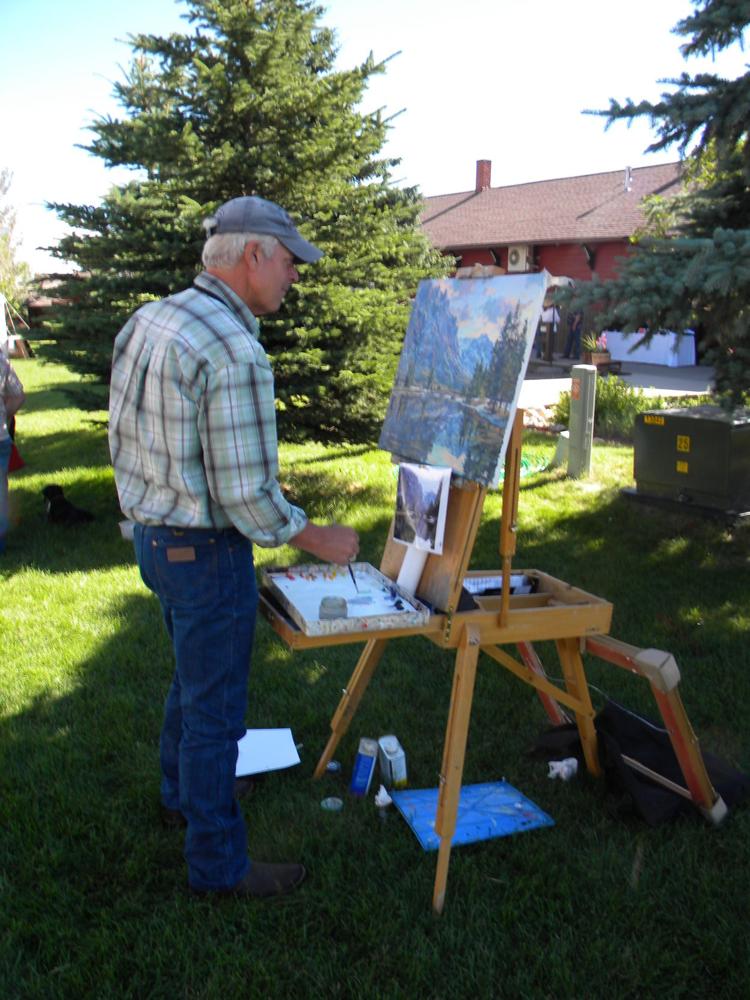 The artist
No Yellowstone country landscape is more inspiring than the Beartooth corridor. The location serves as a gathering place for all types of artists, and their work is featured by the Carbon County Arts Guild.
Kick off your summer travels at the 44th annual Art in the Beartooths on Saturday, July 8 in Lions Park. The much-anticipated event features more than 30 Guild members – including three signature artists – meeting under the Big Sky to create. The live art portion is free for spectators as sculptors, painters and others work with their medium of choice.
Continue the celebration at the fundraising dinner. Catering by Big Guy Barbecue and Honey's Café, a no-host bar, and live and silent auctions complete the evening. Guests bid on the pieces created earlier in the day, with proceeds supporting the Guild.
Whether you're an artist yourself or interested in watching others create, Art in the Beartooths is an event not to be missed.
The taste tester
Montanans have an affinity for good beer, and the brewery business is booming. Red Lodge Ales is one of Yellowstone country's favorite brewing companies, and craft beer lovers can sample the local libations while in town.
Award-winning beers are in abundance at Red Lodge Ales. Bent Nail IPA gives a hoppy nod to area contractors while the Helio Hefeweizen is as golden as the medal it received in the 2010 North American Beer Awards. As a tribute to the mountain range from which it hails, the Beartooth Pale Ale is light on the palate, but leaves nothing to be desired in its signature flavor.
Each of these options and more is available year-round at Red Lodge Ales' own restaurant, Sam's Tap Room & Kitchen. With a casual dining atmosphere and food made for perfect pairing with their brews, you'll see just what the buzz (pun intended!) is all about during your visit.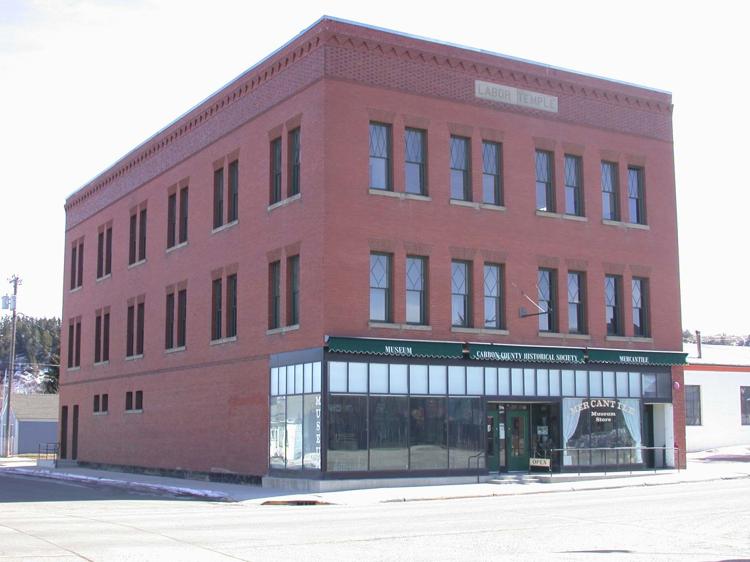 The historian
Walk in the footsteps of iconic visitors to the small town with a big history. Colorful characters like the Sundance Kid, Calamity Jane and Ernest Hemingway have made their way through Red Lodge since its establishment in 1884. From Crow territory to coal country, and finally diverse Carbon County community, Red Lodge enjoys a rich heritage.
Immerse yourself in the historic setting with displays showcasing Red Lodge's past in the Carbon County Historical Society Museum. The exhibits highlight rodeo tradition, American Indians, homesteaders and the importance of mining in the area.
Not enough for the history buff in you? Take in the sights and the secrets of how Red Lodge came to be by embarking on the Historic Walking Tour through town. See the original jail, the Finnish Opera House, and even "Little Italy." There's more to learn around every corner that shocks, stirs and surprises the historian in you.