It's a fairly easy trail, and fairly easy to find, but make no mistake: The turnoff to Lost Lake is easy to miss.
If you've done things right, the hike in the Custer Gallatin National Forest south of Red Lodge is a 10-mile day with some beautiful scenery along the way and a gorgeous lake at the end. If you do things like I did, it's more like a 12-mile day, but tacks on some spectacular views.
Starting at the Lake Fork trailhead, hang a right across the bridge (traveling west). There are plenty of opportunities along the way to admire Lake Fork Creek and the cliffs across the drainage.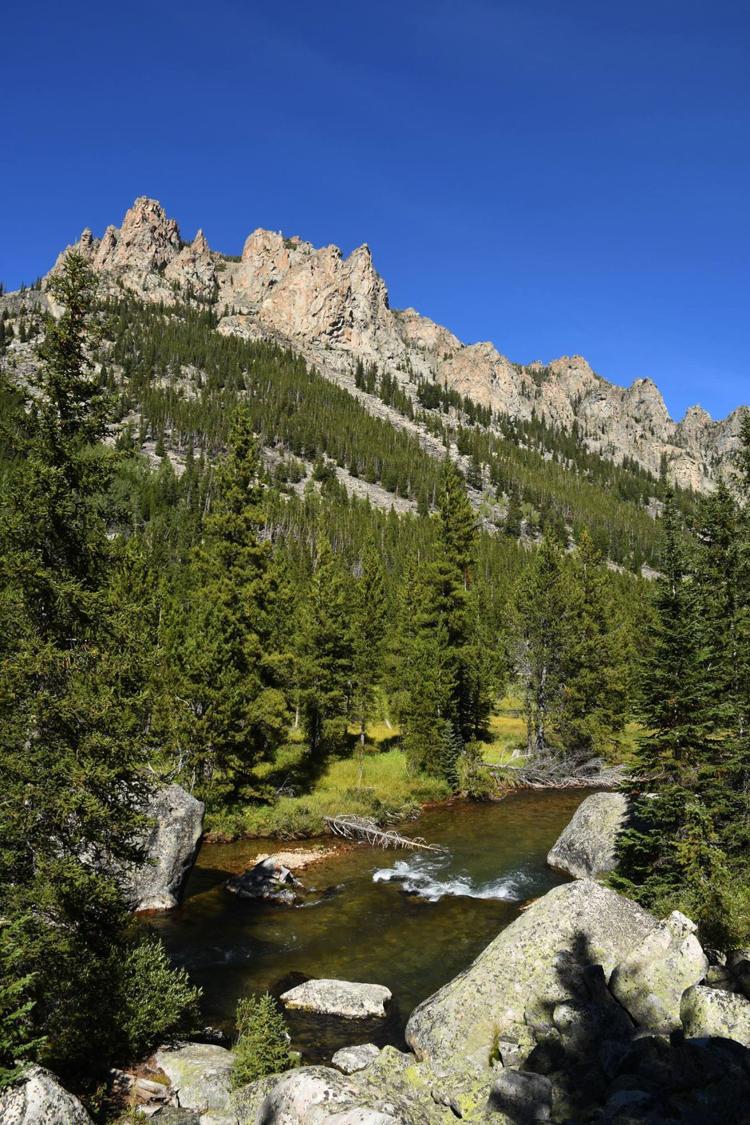 I hiked it in the middle of the week, so traffic on the trail was light. We saw a few hikers and a few anglers who stopped at Broadwater Lake about four miles in.
The trail is open to horses, which was evident by all of the manure on the trail. 
About a mile past Broadwater Lake, keep your eyes peeled on your left for a trail marked by a rock cairn. It looked more like a dried up creek bed, and finding our way up to the lake, we relied on the blaze marks rather than any easily recognizable trail.
We missed the turnoff entirely, (due mostly to this hiker's chattiness), but the extra two miles were worth the mountain views. We reached a bridge about a mile past the fork and paused to reorient ourselves and snap a photo of Thunder Mountain before turning back, this time a little more focused on finding our trail.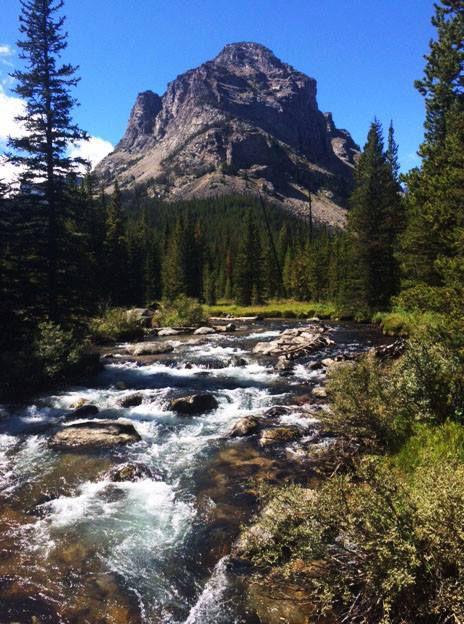 At Lost Lake we bumped into a backpacker who'd tried to bushwhack up to Black Canyon Lake but hadn't managed to find a safe way into the bowl. In our newspapers, I asked for tips for hiking into the lake and got a few responses. Here what you had to say:
A rough, unmarked trail to the left of the bridge about a mile past the Lost Lake turnoff on the Lake Fork trail will lead a hiker to the lake. The trail is a bit rugged, crosses a small stream and may have several downed trees across it. At a rock field, hikers should follow the cairns, which lead right into Black Canyon Lake — "which is beautiful, by the way, with a glacier on the far side," Ramona Doll wrote in an email. Thanks to Doll and Jim Melstad for the tips!
This time of year the trail cooled off early in the afternoon, and with plentiful tree cover, it's smart to bring some gloves and a hat to keep warm as you go.