Stay in the know! Browse through opinions and analysis on today's hottest topics.
Photos from the Whitehall Trojans' game against the Colstrip Fillies in the first round of the Southern B Divisional Tournament at First Inter…
Watch a 75-year-old Turkish woman hop in the ring to battle severe symptoms of Parkinson's disease, the new Johnson & Johnson coronavirus …
Photos from the first day of the 2021 Class A boys basketball state tournament Mar. 3, 2021 from Great Falls.
Beginning Wednesday morning and continuing through Saturday, the Billings Food Bank is holding a Farm to Trunk event to put food into the hand…
Texas and Mississippi announced they are lifting coronavirus mask mandates despite health officials warning not to ease safety measures. CNN's…
Take a look at some of the history behind the Billings Fire Department, through historical photos from The Billings Gazette, Western Heritage …
The White House said Wednesday it is "still assessing the impact" of the latest rocket attack in Iraq, including determining who is responsible.
President Biden criticized states such as Texas and Mississippi for lifting Covid-19 restrictions, saying that we are on the cusp of being abl…
A hospital on New York's Long Island celebrated giving its first dose of the Johnson and Johnson COVD-19 vaccine that was recently approved by…
President Joe Biden is "optimistic" that progress can be made in the battle against cancer, convening a meeting in the Oval Office with a grou…
Test your knowledge of African-Americans who served our nation in this 10-question quiz
Take this 10-question quiz to see how well you can identify COVID-19 vaccine news, statistics and information that are not real. Plus, 30 coro…
Play this football BINGO game online as you watch Kansas City and Tampa Bay play Sunday in Superbowl LV. 
Play this football BINGO game as you watch Kansas City and Tampa Bay play Sunday in Super Bowl LV.
Track President Joe Biden's to-do list and see the measures and policies his administration plans to pursue as executive orders or legislation.
Track Senate confirmation of Cabinet and top leadership positions in the Joe Biden administration with this easy-to-use graphic.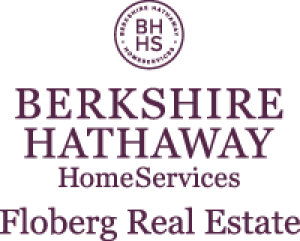 Susan B. Lovely - Berkshire Hathaway Home Services Floberg Real Estate
NorthWestern Energy press conference regarding it's proposed purchase of Puget Sound Energy's 25% ownership share of Colstrip Unit 4. NorthWes…