Get Friday's biggest stories from Billings Gazette.
Fendi, Dolce&Gabbana and Blumarine opened the first day of mostly womenswear previews this week. Here are some highlights.
Stay in the know! Browse through opinions and analysis on today's hottest topics.
Ruth Bader Ginsburg didn't advocate lowering the age of consent, and Joe Biden did not bungle the Pledge of Allegiance at a campaign stop. Her…
Find out when you'll be able to see some meteor showers and full moons in October, Brazil is hoping to roll out a potential coronavirus vaccin…
Rocky Mountain College students from professor Kayhan Ostovar's wildlife ecology class conducted the annual fish survey of the ponds on the Ex…
With so much information out there, mistakes are common when dieting. Here are some mistakes you should try to avoid as much as possible.
Watch the secret recordings taken by environmentalist watchdogs posing as potential investors that could unravel a controversial mining projec…
United will offer Covid-19 testing for Hawaii-bound passengers beginning October 15 out of San Francisco, in a pilot testing program that the …
Video oficial de Noticias Telemundo. In his first interview with a national Hispanic network since being nominated officially as the Democrati…
Supreme Court Justice Ruth Bader Ginsburg, a champion of gender equality, made history again on Friday (September 25) as the first woman and t…
The Amazon-owned home security company Ring has unveiled a prototype for a drone meant to fly around in your house called the Ring Always Home…
Michael Jordan's "The Last Dance" hit new heights for ESPN documentary viewership. If you've got ESPN+, you've got access to over a hundred "3…
Ever wonder what makes fireworks explode in different ways? Take a look inside three popular types of fireworks to see how they work.
See timeline of flag history and how to fold and display the United States flag
Take this 10-question quiz to see how well you can identify coronavirus news, statistics and information that are not real.
Wildfires have been getting bigger and occurring more often over the last decade in the continental United States.
Take this 10-question quiz to see how well you can identify social media posts about the police brutality protests that are not real.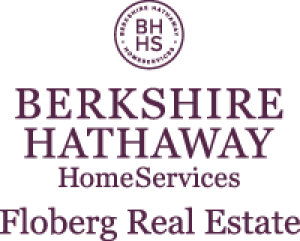 Susan B. Lovely - Berkshire Hathaway Home Services Floberg Real Estate
NorthWestern Energy press conference regarding it's proposed purchase of Puget Sound Energy's 25% ownership share of Colstrip Unit 4. NorthWes…