Dogs of many breeds competed this weekend in the Westminster Kennel Club dog show in Tarrytown, N.Y., held outside New York City due to the pandemic.
Here's a look at the best spaghetti Westerns of all time, from "Ace High" to "The Good, the Bad and the Ugly."
Here's a look at how you can make chicken nuggets, pizzas, crunchwrap supremes and more — all in your own kitchen.
Ned Beatty, whose first film role in 1972's "Deliverance" launched him on a long career, has died at 83. Look back at photos of his life and career.
This week's recipe roundup features meals that were made for warm weather. Plus, there's a bonus rainbow layer cake to celebrate Pride Month.
From ancient cities to dazzling untouched beaches and amazing foodie destinations, Mexico has way more to offer than beaches and all-inclusive…
Over 350,000 people in Ethiopia's conflict-ravaged Tigray region are experiencing dire hunger, finds a new report by the United Nations and ot…
Novak Djokovic claimed a 19th Grand Slam title and became the first man in 52 years to win all four majors twice when he came from two sets do…
A Houston hospital is sued after demanding all staff be vaccinated, as debate grows over vaccination requirements for workers, customers, and …
Naftali Bennett, a former ally of Benjamin Netanyahu turned bitter rival, becomes prime minister as Israel's parliament has voted in favor of …
The "Build Back Better World" project is aimed squarely at competing with China's Belt and Road Initiative.
See how and where these deadly storms strike, and explore how their frequency and severity has increased over time.
Cookout season is here, and now back by popular demand: The game where you find out how many bratwurst you can eat in 20 seconds!
Track a timeline tracing the history of the United States flag, and learn how to fold and display the flag for Memorial Day and any other time.
Soon you can start doing many things that you avoided because of the pandemic. Here's a rundown of risks for a wide range of activities, wheth…
From getting to work to how we heat our homes and more, people impact the environment in many ways. As we celebrate Earth Day on April 22, exp…
If you worked from home, received a relief payment, took on some gig work or filed unemployment benefits, here are things you want to know.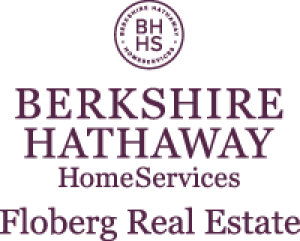 Susan B. Lovely - Berkshire Hathaway Home Services Floberg Real Estate