Editor's note: Valley Credit Union and The Billings Gazette are featuring 32 seniors throughout the 2021-2022 school year. We want to help students who are not typically eligible for scholarships and financial aid awarded to those attending a 4-year program. At the end of the year, Valley will award one $5,000 grant to a deserving student.
To be considered for the grant, students must show a clear career path for their future after high school in the form of an industry certification, technical associate's degree, City College, trade school or apprenticeship. Students are nominated by a teacher, counselor, or principal from their high school.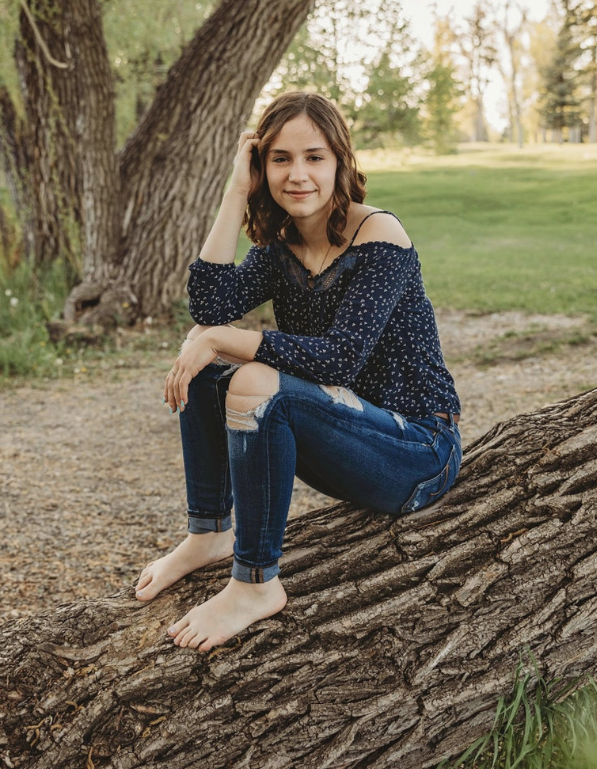 Taelyn Combs
Billings West High School
What are your plans after high school?
After high school I hope to pursue a career in the medical field. My college of choice is Rocky Mountain College because of the smaller school setting that provides more one-on-one learning.
What is your favorite class in school & why?
My favorite class in high school is my CNA class. Every day we're learning something new about the detailed care of the residents and patients. It's a wonderful, hands-on, and amazing experience for someone like me.
Who inspires you and why?
My older sister is my biggest idol and inspires me the most. She's such a good person and she has such a kind heart. Every day she strives to work harder and be better. She is someone that everyone should strive to be.
What are some things you enjoy outside of school?
Outside of school I enjoy hanging with friends, I enjoy going to work and making money, I enjoy hanging out with my sister and cooking for her, and I enjoy hiking and being outside on the cool, crisp fall mornings.
What would make you feel successful in your career/work after school?
I have always had a goal of purchasing my own house by the time I reach 25 years old. If I achieve that goal I would feel extremely successful and content with my life so far.
If you win the $5,000 grant, how will you use the money to help you reach your goals?
My 24-year-old sister is my legal guardian and through all the help from Child Protective Services, college is still going a burden to pay for. So this grant would be more than helpful for me and my college education.
If you were stranded on a desert island and could only bring three things, what three things would you bring and why?
I would take a lounge chair, some tanning lotion, and an endless supply of sweet tea. If I was unlucky enough to get stranded on a dessert island I would take advantage of the free vacation.
Do you have personal motto or inspirational saying that motivates you that you would like to share?
You are confined only by the walls you build yourself.