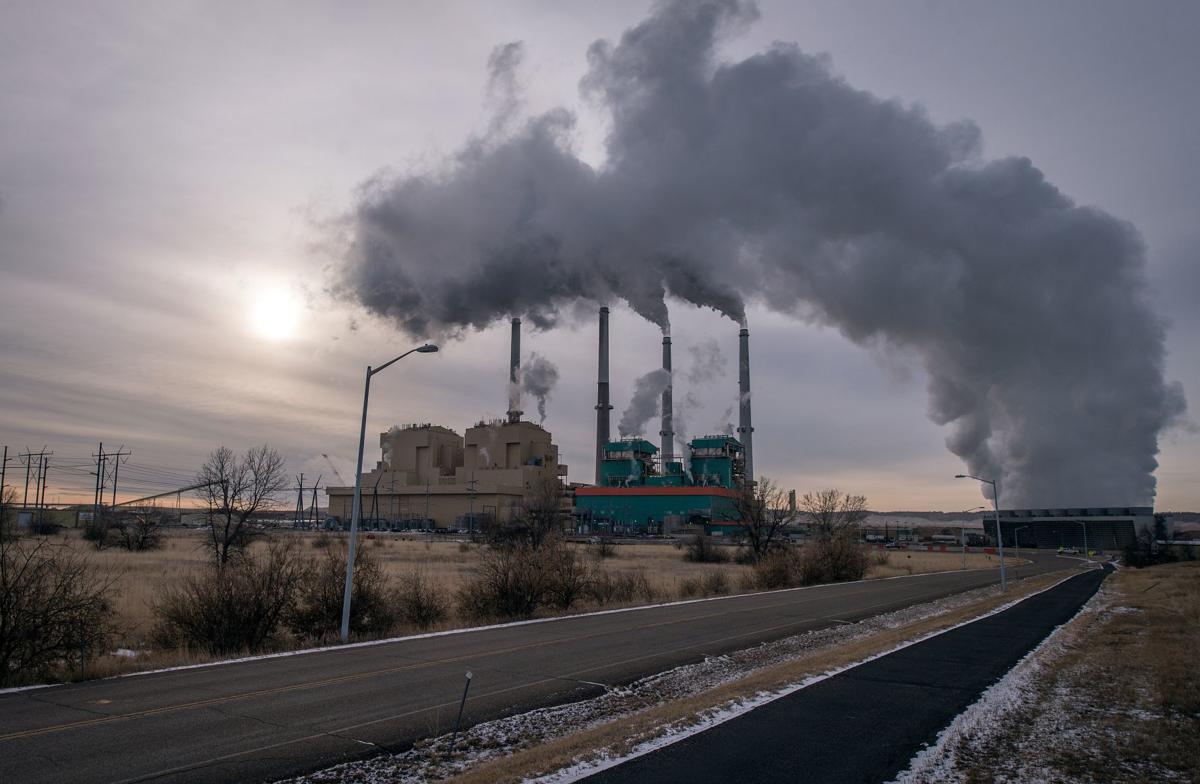 A Colstrip Power Plant owner has accelerated its exit plans by nearly a decade and has agreed to compensate the community.
Avista Corp. agreed to be financially ready to exit both Units 3 and 4 by 2025. Based in Spokane, Washington, Avista had previously given itself until 2034 to be financially ready for Unit 3's closure and 2036 for Unit 4.
The change in plans is part of a partial settlement agreement between Avista and multiple intervening parties in the utility's general rate case in Washington State. Avista has a 15% share of each unit. Customer debt associated with Avista's ownership share is about $50 million. The settlement calls for lowering customer depreciation share to $38.5 million, or $6.7 million a year through 2025.
One subtle settlement detail with big implications for the power plant's future, Avista won't be spending money on any improvement that would keep Colstrip running beyond 2025. That agreement places a higher cost burden on owners like NorthWestern Energy, which plans to keep Colstrip running for longer than six years.
Avista also agrees to contribute $3 million to a Colstrip Community Transition Fund, with the utility's shareholders and customers splitting the bill. The agreement specifically states that the Northern Cheyenne Tribe, Rosebud County and the town of Colstrip and labor organizations are to share the benefit of the transition funding.
"Avista is committed to working with the other owners, stakeholders and commissions to identify appropriate plans for Colstrip assets and the town of Colstrip moving forward, in the event of a future closure," said Casey Fielder, Avista Corp. spokeswoman. "This includes investment in a community transition fund of $3 million."
The specifics of how the money was used would be decided later with community input, Fielder said.
The transition funding comes at the request of NW Energy Coalition. This is the second time NW Energy Coalition has played a role in securing transition funding for the Colstrip Community. In 2017 it partnered with the Natural Resources Defense Council and Renewable Northwest to secure $10 million for Colstrip in a settlement with Puget Sound Energy.
Another party in the Avista settlement, Sierra Club, negotiated the specific inclusion of the Northern Cheyenne, said Wendy Gerlitz, NW Energy Coalition policy director.
"We were the intervenor who raised the commitment to community transition. It was really important to us, and we've been trying to increase our work with tribal communities across the northwest," Gerlitz said. "A number of the workers are from the tribal community, and it's important to make sure the relevant tribal communities were included."
The Northern Cheyenne were left out of an earlier $10 million transition funding agreement with Puget Sound Energy. Since that agreement, the Northern Cheyenne have pressed utilities, with mixed results, to include the tribe in any plan to transition the region to a post-coal power era. The Northern Cheyenne have been unsuccessful in securing a transition commitment from NorthWestern Energy, which also owns a share of the power plant.
Colstrip Power Plant and Rosebud Mine employ about 100 Northern Cheyenne, according to the tribe. No transition project that involves fossil fuels is eligible for the funding in the Avista settlement.
This isn't the first time Avista has proposed transition funding for the Colstrip community. In 2018, the utility offered $4.5 million in transition funding as it sought regulatory approval of a merger with Ontario-based Hydro One. That merger imploded after 2018 Canadian elections changed Ontario's stance on Hydro One's future. The Canadian utility was 47% government owned.
The shift in Canadian politics prompted utility regulators in Washington to reject the merger.
This is also the second time this year that Avista has accelerated its deadline to be financially prepared for a Colstrip exit. In February, the utility accelerated its plans to 2027 as part of its general rate case before the Idaho Public Utilities Commission.
Colstrip Mayor John Williams told The Billings Gazette he hadn't seen the settlement, but hoped the level of transition funding would increase as utility commissions in Montana and Idaho weighed in on Avista's plans. The utility has customers in all three states and will eventually bring its plans to regulators in each. In the proposed Hydro One merger, the transition funding increased from $3 million to $4.5 million once Montana's Public Service Commission heard the case.
Colstrip requested $5 million in the Montana proceedings of 2018. It did not file a claim as the merger was litigated in Washington and Idaho. The community has yet to get involved in Avista's current case, but will, according to the mayor.
Aside from transition funding, Williams said Colstrip will be pressing Avista for water. The power plant pumps water from the Yellowstone River, some 30 miles away. Colstrip piggybacks onto that service. The groundwater beneath the town has been contaminated by leaking coal ash ponds for decades and isn't safe to drink.
"We would want some commitment as far as water transportation. Those types of things we would work out now instead of in the future," Williams said. In the case of the Puget Sound transition funding, water supply issues weren't settled on the front end.
Two other Colstrip owners, Puget Sound Energy and PacifiCorp, also face Washington's coal-free-by-2025 deadline.
The next few months are pivotal for the four-unit power plant. Colstrip Units 1 and 2 will shut down in January. The owners of those two units, Washington's Puget Sound Energy and Talen Energy, of Pennsylvania, announced last June that the power plant's oldest units, built in the 1970s, were no longer economical. The owners had the option of keeping Units 1 and 2 burning through 2022 under an air pollution lawsuit settlement reached in 2016. But rising coal prices played into the decision to close the units sooner than expected.
A new coal contract is due for the Colstrip Units 3 and 4. The current contract expires at year's end. The new price for coal will influence the economics of those units. Puget, Avista, PacifiCorp and Portland General Electric have ownership shares in both surviving units. Talen has a 30% ownership share in Unit 3. NorthWestern Energy has 30% ownership in Unit 4.
Puget Sound Energy is currently undergoing proceedings similar to Avista's before the Washington Utility and Transportation Commission, which will likely put its Colstrip depreciation deadline at 2025, as well. PacifiCorp, which has Washington customers, is on a similar path.
Portland General Electric is required to taper off coal power by 2035 under Oregon law. Officially, NorthWestern Energy is adamant the Colstrip Power Plant will burn on until 2042.