Convinced that Montana peas and lentils are here to stay, Columbia Grain says it will build a large pulse crop processing plant near Plentywood.
The Oregon-based company said last week it will be able to double the amount of peas and lentils it currently takes from 150 area farmers.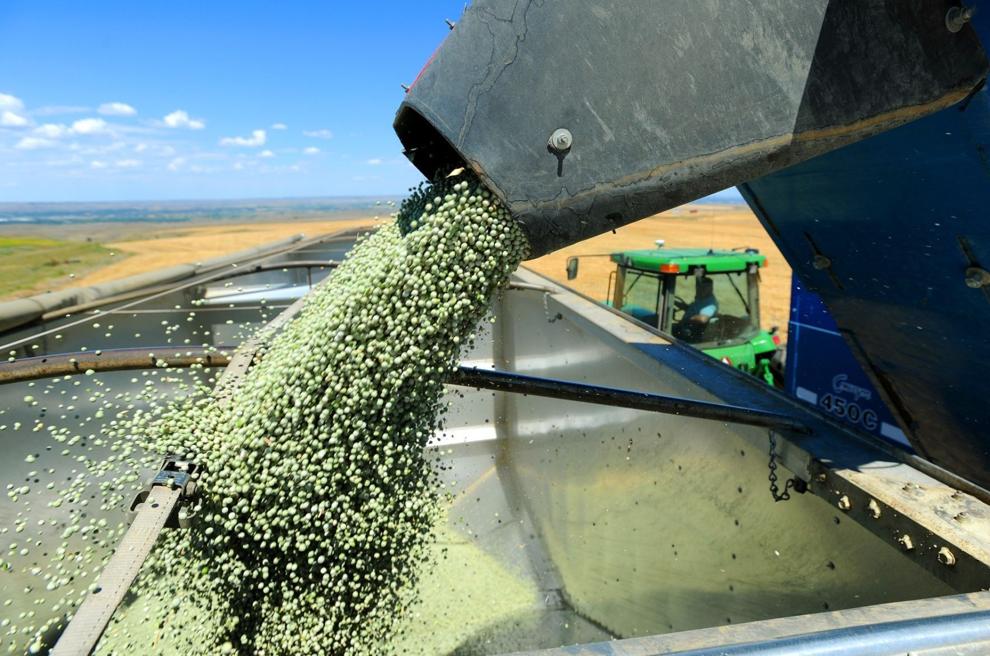 Montana has become the nation's largest producer of pulse crops in recent years with 1.16 million acres harvested in 2017, nearly triple the amount harvested seven years ago, according to the U.S. Department of Agriculture.
Sagging wheat prices are the most-often-cited reason Montana farmers are planting peas, lentils and garbanzo beans. The price of wheat has fallen from record highs in 2008 to 15-year lows this year. Wheat has lost 1.2 million Montana acres to other crops since 2014, with most of those acres going to peas and lentils. Northeastern Montana is where the switch to pulse crops started a decade ago.
"Northeast Montana has a lot of pulses to be processed, and acreage is growing, so this this exciting," said Tim McGreevy, of the U.S. Dry Pea and Lentil Council. "There are other processing facilities in Montana as well, but Columbia Grain will have the biggest."
Columbia Grain began buying pulse crops in Plentywood in 2005 at the request of local farmers. Initially, it opened shop in town at an old General Mills grain building. The company will break ground Tuesday on its new processing operation located next to Columbia's shuttle loading facility, which is capable of loading more than 100 railcars with a single farm product for delivery to ports in the Pacific Northwest.
The in-town processing facility will continue to operate, according to Columbia, which currently has 12 full-time workers in Plentywood.
The new processing plant is expected to be completed by July 2018, in time for next year's harvest.
McGreevy said infrastructure is still catching up with Montana's pulse crop boom. Some farmers still truck pulse crops into North Dakota or Canada for convenience.