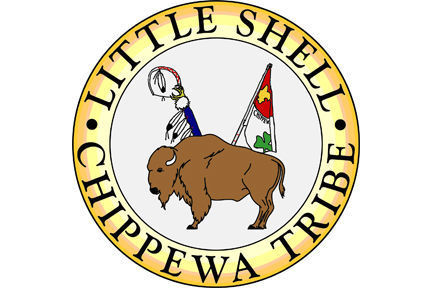 The long fight of the Little Shell Band of Chippewa Indians for federal recognition has ended in Congress and now awaits presidential approval.
The U.S. Senate voted Tuesday to federally recognize the Montana tribe. The House did so last week. The Little Shell have sought federal recognition for more than 70 years.
Because they have never been recognized by the federal government, the Little Shell have never received the basic treaty rights, like health services and tribal sovereignty, offered to other American Indian tribes.
The Congressional action commits the federal government to purchasing 200 acres of Montana land to serve as the Little Shell reservation. Once President Donald Trump signs the NDAA, Little Shell members will qualify for health care and education rights granted to other members of federally recognized tribes, as well as federal economic development programs specifically for American Indians.
There are 5,400 known members of the Montana Band of Chippewa Cree Indians.
"This is literally one of the most historical days for the Little Shell Tribe. It's truly amazing. I'm almost speechless that this has finally come to fruition for us," said Gerald Gray, Little Shell tribal chairman. "I'd like to thank Senators Tester and Daines, and Congressman Gianforte for their steadfast fight on behalf of the Little Shell Tribe. We wouldn't be here today without their push for us and we so greatly appreciate that. This is just and unbelievable day right now."
Gray, Tester and Daines addressed the Montana press after it became clear tribal recognition was secure. Tribal recognition was tucked away in the must-pass National Defense Reauthorization Act, which sets U.S. defense funding levels and establishes spending priorities like pay raises for the military. The bill had the support of 86 senators.
Tester thanked Republican Senate Leader Mitch McConnell, R-Ky., for making Little Shell recognition a priority. Proposed amendments to the National Defense Reauthorization Act are many and only a few make the cut. It's McConnell who most influences what amendments are considered. The request had Daines, a Republican up for re-election in 2020, as its lead author.
You have free articles remaining.
"This happened because Leader McConnell made it a priority and was able to put it on a bill that was a must-pass piece of legislation. And through his work through his side, through Sen. Daines, and through our work on my side we're able to get it done," Tester said. "There were no deals cut here. It's pretty straight up. We didn't give up anything for this. We didn't say 'you can have this, I'll vote this way. None of that garbage happened. This is just straight up recognition of the Little Shell Tribe."
After generations of hard work, federal recognition for the Little Shell Tribe is headed to the President's desk to become law. I've been honored to fight alongside the Tribe for their sovereignty since I came to the Senate. This is a monumental day for the Tribe and for Montana. pic.twitter.com/xzt2WQE80f

— Senator Jon Tester (@SenatorTester) December 17, 2019
Tester first tried to get recognition for the Little Shell in 2007. There have been several attempts by Montana's delegation since then, including a 2018 try that failed by one vote.
Daines recalled how Gray handed the senator a tin can after a previous attempt failed to get the Little Shell recognized. The can had the words "Little Shell" written on the side. Gray's message was that Congress needed to quit kicking recognition for the tribe down the road, as it had for multiple sessions. Daines said that can has sat on his desk as a reminder that there was work to be done for the Little Shell.
"I told Chairman Gray, 'Chairman Gray, we're going to get this done. And when we do, we're going to do it the Montana way. We're going to take that tin can somewhere outside Great Falls. We're going to put it on a post and we're going to shoot it.' " Daines said. "So Chairman Gray, I look forward to taking that tin can back to Montana and we'll have a celebratory moment when we destroy that tin can with the recognition that you so richly deserve."
🚨Historic day for the Little Shell Tribe and MT! Federal recognition is FINALLY heading to @realDonaldTrump desk to be signed into law. Congratulations to the Chairman Gray and the Tribe.

— Steve Daines (@SteveDaines) December 17, 2019
In the House, Montana's only U.S. Rep. Greg Gianforte, twice secured votes for recognizing the Little Shell, first in a stand-alone bill, which easily passed, second as an amendment to the House version of the National Defense Reauthorization Act.
"Today marks an important day for the Little Shell Tribe. They've waited for more than eight decades for federal recognition, which is now one step closer to reality," Gianforte said in a press release Dec. 11 after the House passed the NDAA. "I appreciate the hard work and dedication of Chairman Gray and the Little Shell people who have been strong advocates for their worthy cause. I'm proud to have stood with them and to work in the House to deliver on their long-overdue federal recognition."
In 1892, the Chippewa Council was presented with the "10 cent treaty," an U.S. government proposal to offer the Chippewa 10 cents an acre for more than a million acres. Chief Little Shell objected to the treaty, and was subsequently cut out of council negotiations. The council not only agreed to accept the treaty, but also to cut the Little Shell's band out the agreement.
The Little Shell maintain a rented office and a small staff, according to tribe's Facebook page.