RED LODGE — The man charged in a missing person's death told his ex-girlfriend he had killed a person and asked her to help him run away to Mexico or Texas, court documents show.
Thomas Joseph Schifferns, 33, faces a deliberate homicide charge in Carbon County District Court for the shooting death of James McGregor, 63, of Red Lodge.
Police found McGregor's body Wednesday afternoon along a trailhead about 12 miles south of Red Lodge. McGregor had been reported missing Monday.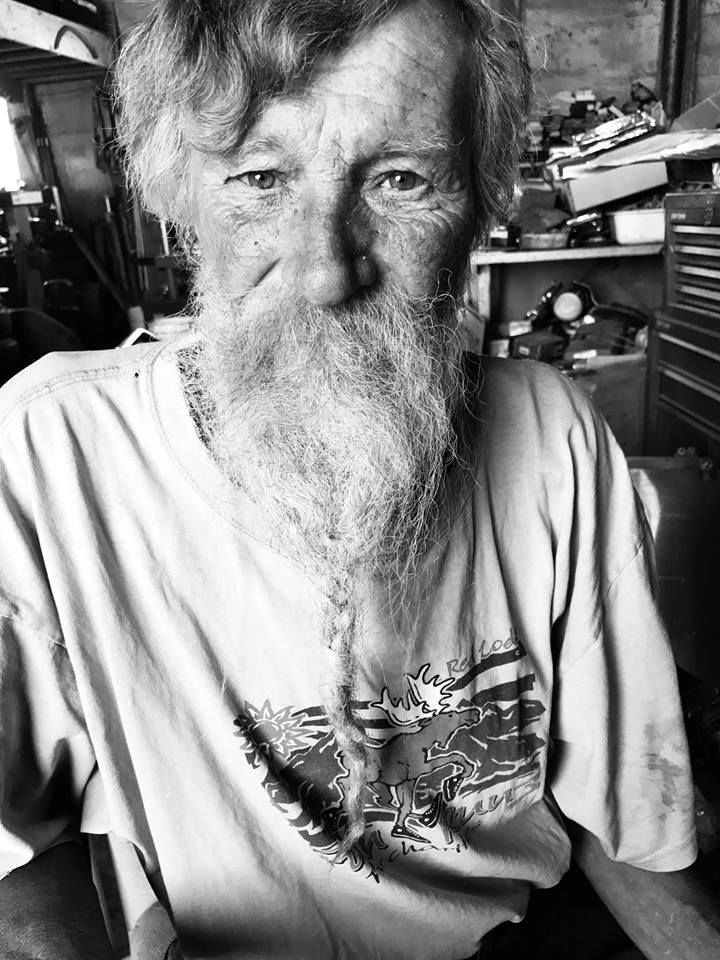 Schifferns told his ex-girlfriend Monday that he shot a person in the head and that he was angry with the person he killed "because he was homeless and disrespectful," the charges state.
Schifferns was arrested early Thursday morning at a Red Lodge home, Carbon County Attorney Alex Nixon said. He is being held at the Yellowstone County Detention Facility on $1 million bond.
The Carbon County Sheriff's Office, Red Lodge Police, the Montana Division of Criminal Investigation and the Yellowstone County SWAT Team worked out a plan to arrest Schifferns, Nixon said.
Schifferns wasn't considered a threat to the public, Nixon said, but Red Lodge Schools were still asked to close for the day.
"Because there was a school not too far away they just decided to go ahead and confer with the public school system and they decided to close school for the day as a precaution," Nixon said. "You can imagine, it's a small town and you've got kids traveling before school and basically with the school on one end of town, you end up getting all that foot traffic."
McGregor
McGregor was last seen Monday at around 1 p.m. at a residence on the south end of Red Lodge. 
McGregor had been staying with Schifferns and his common-law spouse, Shiloh Moncada, according to charging documents. Moncada reported McGregor's disappearance and also told police that a safe McGregor "kept large quantities of cash" in had been opened and found empty, according to court documents. 
Red Lodge Police Chief Scott Cope on Tuesday took over the investigation into McGregor's disappearance, court documents state.
"Cope was familiar with McGregor, who was known to drink to excess and carry large amounts of cash on his person," court documents state. "Cope was concerned McGregor had diminished mental capacity and chemical dependency issues." 
Police were told McGregor might have been driving a green Ford F-150 pickup with a temporary license plate.
Cope found Schifferns in Roberts and picked him up for an interview, during which Schifferns said that he and McGergor had tried to go fishing but it was too cold. He told Cope he had seen McGregor leave with other men. Though there had been no mention of charging Schifferns with a crime, he repeatedly told Cope "I haven't done anything wrong," according to court documents. 
Wednesday, at about 2:17 p.m., Moncada called Cope to tell him her son had found McGregor's missing truck at the Bear Track trailhead south of Red Lodge. Law enforcement arrived and found blood on the passenger side fender of the truck. Police followed blood in the snow to a body about 100 yards from the truck, where it appeared to have been dragged down a depression and toward a creek, according to court documents. 
The pickup was stuck deep in the snow, and based on the tracks someone had tried to free it.
McGregor was "very active," at the Church of the Rockies, said Pastor Lee Merck.
Church members were still processing the news of McGregor's death as word spread throughout town Thursday, Merck said, adding that they were in the early stages of planning a memorial service for McGregor. 
Schifferns
Schifferns asked his ex-girlfriend, Kristen Garcia, for a ride on Monday, she told a DCI agent Wednesday.
She picked him up at a Red Lodge restaurant, and he cried in her car as they drove to Laurel, saying he "ruined his life," she said. He offered Garcia $1,000 in cash for a bus ticket to Mexico or Texas, according to court documents. At one point he tried to persuade Garcia to drive him to Texas. At a Walmart, Schifferns bought "numerous outdoor and camping items and a cellular telephone." 
After booking a room at a hotel in Absarokee, Schifferns confessed to killing someone that day and later told Garcia that while he held the gun to the person's head, they had begged for their life, according to court documents. 
He told Garcia the person lived with him and that he and Moncada fixed his meals and helped him with errands, according to court documents.
Schifferns told Garcia that he shot the person in the head and then dragged the body to a coulee, after which he walked six miles down the road and threw the handgun he used into a snowbank along U.S. Highway 212, according to court documents.
Garcia learned Tuesday that McGregor had been reported missing.
Before she knew about the missing persons report, Garcia said she hadn't believed Schifferns had killed anyone, she told the DCI agent.
After learning about the missing person report, Schifferns denied killing anyone, according to court documents. 
Garcia and Schifferns eventually stopped in Roberts on Tuesday. Schifferns gave Garcia everything he had bought at Walmart, and she found about $1,500 in cash in a tackle box, court documents state.
Public defender Gregory Paskell was representing Schifferns as of Thursday. Schifferns is expected to appear before District Court Judge Blair Jones on Wednesday in Carbon County District Court.