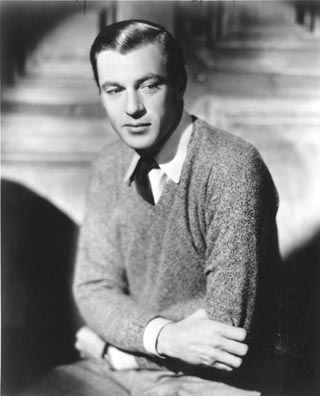 Long before the "discovery" of Montana by land-deprived Californians or the trendy onslaught of sport utility vehicles, Hollywood has known about the Treasure State.
For 83 years, the motion-picture industry has hitched its star to Big Sky Country, attracted to Montana's rolling prairies, vast canyons, towering mountains, pristine rivers and the ability to make a dollar stretch.
As filmmaker Arthur Penn noted, "It just doesn't get any better. Montana is the real thing."
Of the 77 feature-length films made in Montana between 1920 and 2000, roughly one-third were Westerns or had a Western theme. They range from "The Devil's Horse" in 1920 to "Little Big Man" 50 years later.
"The Devil's Horse" was a low-budget Western melodrama shot in the Hardin area when dirt roads were the norm and Billings was hours away. The film has hardly withstood the test of time.
"Little Big Man," on the other hand, was released in 1970 as director Penn's big-budget story of a make-believe figure. The movie still makes reviewers' "most memorable" lists for its colorful story of Jack Crabb, a man living in two worlds.
Actor Dustin Hoffman's character played both an Indian and a white man and claimed to be the only "pale face" survivor of the Battle of the Little Big Horn.
Penn first fell in love with the smell of sage and the whistle of the wind while vacationing and scouting locations in the late 1960s. He returned for several months in 1969 and 1970 for the making of "Little Big Man" on the Earl and Toni Rosell Ranch.
Oscar-winning actor Hoffman rented a house on Virginia Lane and moved in with his Labrador dogs, a cook and other staff.
Courtship in Los Angeles Rosell and the late Billings Mayor Willard Fraser were instrumental in wooing Penn, Hoffman et al to Montana. With a film commission yet to come, both men made trips to Hollywood on their own dime to tout Montana's pleasures and vistas.
United Arts Corp. photo Marlon Brando plays Lee Clayton, a "regulator" hired to eliminate rustlers in "The Missouri Breaks," which was filmed in Eastern Montana.
It paid off. Along with Chief Dan George, Faye Dunaway and others, the movie attracted the talents of famed Hollywood makeup master Dick Smith, who helped Hoffman age from teen-ager to 121-year-old. Hoffman, then just over 30 and fresh from his fame in "The Graduate," had 35 makeup and costume changes in the film.
The movie opened to critical acclaim at a gala premier in downtown Billings in December 1970, raising funds for the Yellowstone Art Museum and Rocky Mountain College's Center for Indian Studies.
Like many who sample Montana's pleasures once or twice, Penn worked on a plan to return to the state that he had come to love.
In 1975 he sealed a deal with United Artists to bring Marlon Brando and Jack Nicholson to Montana. Filming began on "The Missouri Breaks" in several Montana locations, including a return to the Rosell Ranch and several spots near Nevada City and Virginia City farther west.
The picture did not meet with the critical or commercial success of "Little Big Man." Artistic differences arose between Penn and his stars - Brando, playing a regulator hired to eliminate rustlers, and Nicholson as the leader of the rustlers.
The film's lack of cohesion came across as reviewers expressed confusion over the characterizations and plot. But everyone praised the setting.
By 1974, as interest in Montana mounted and more studios were going on location, the Montana Film Office in Helena was organized to woo the filmmakers. It keeps track of movies made in Montana, courts potential film deals and advertises in trade journals. It also has a Web site - montanafilm.com - with alluring advertising spots and lots of information.
Sten Iversen, manager of the film office, says, "By the early 1970s, Hollywood was beginning the trend of going on location. We were among the first states to organize and get the state to fund our office."
Iversen spends a good deal of his time on the road, taking film scouts to potential locations. And he is a frequent visitor to Los Angeles.
Filming in Montana Gazette Staff

For more than 80 years, Montana has hosted Western film shoots. Here's the list in chronological order of some major movies filmed here:

• "Devil's Horse," 1920.

• "Warpath" and "Timberjack," 1951.

• "Powder River," 1953.

• "Cattle Queen of Montana," 1954.

• "Little Big Man," 1970.

• "Winterhawk," "Rancho Deluxe," "Potato Fritz," 1974.

• "Winds of Autumn" and "The Missouri Breaks," 1975.

• "Grey Eagle," 1977.

• "Rodeo Red and the Run-away," 1978.

• "The Legend of Walks Far Woman," "Heaven's Gate" and "Heartland," 1979.

• "Triumphs of a Man Called Horse," 1983.

• "Stacking," 1986.

• "War Party" and "Pow Wow Highway," 1987.

• "Cold Feet," 1988.

• "A Thousand Pieces of Gold" and "Montana," 1989.

• "Son of the Morning Star," 1990.

• "Keep the Change" and "Far and Away," 1991.

• "The Ballad of Little Jo," 1992.

• "Return to Lonesome Dove" and "The Last Ride," 1993.

• "Amanda," 1995.

• "The Horse Whisperer" and "Everything That Rises," 1997.

• "Hidalgo," 2002.
The office is part of the Montana Promotion Division, funded under the State Department of Commerce. Iversen has been on board nearly eight years, the past three as manager.
His first Western film involvement was with "Amanda," shot on a ranch near Red Lodge in 1995. Another memorable Western in his film tenure was Dennis Quaid's "Everything That Rises," shot in 1997 and filmed in the Livingston area with Quaid both acting and directing.
In 1997, Robert Redford shot "The Horse Whisperer" in the Big Timber and Livingston areas.
Montana mystique Another Redford picture, "A River Runs Through It," while not a Western, produced what Iversen calls "a stunning love affair with the state."
"It had an almost lyrical quality as it showed the real West in its natural beauty," he says. "People wanted a piece of it. That picture made us almost iconic."
Montana continues to attract filmmakers "for the beautiful locations and the Western mystique," Iversen says.
"People think of Montana when they think of the West," he says. "They don't think Idaho or the Dakotas. We have something special, and the film business knows it."
It's partly the name, Montana, Spanish for mountain, he says, noting, "It has a nice, rhythmic quality. It's a wonderful handle."
A recent Western filmed in Montana is titled "Hidalgo." Iversen expects to hear big things about it.
"It's the story of a South Dakota cowboy who races his horse against a Moroccan prince," Iversen says.
Locations included Morocco, South Dakota and the Blackfeet Indian reservation in Montana.
That Walt Disney pic, Iversen says, is "going to be a big blockbuster." And, with a budget of more than $100 million, he says, it could be a major Oscar contender.
Iversen includes on his "memorable" list two other Westerns filmed in 1993 - "Return to Lonesome Dove," a period Western shot in Virginia City, Butte and Billings, and "The Last Ride," a contemporary Western shot in Bozeman and Deer Lodge.
In 1992, "The Ballad of Little Jo" was shot in the Red Lodge area. The period piece set in 1866 is about a woman passing herself off as a man and featured Suzy Amis and Ian McKellan.
The film office spends big bucks keeping the "real West" image alive.
"We play on the concept of real people and real characters with Montana's scenic backdrop," he says.
One of the Web-site ads shows a little girl in overalls with this caption: "Ranch dressing is a good hat and a clean pair of overalls."
In another ad, an old couple poses in front of a fence. The caption, "We were very disappointed the first time we saw Rodeo Drive," plays on the Western rodeo versus the shop-lined Beverly Hills street of the same spelling but different pronounciation.
A statue of Western film star William S. Hart stands atop the Rimrocks in Billings.
Of this year's film-commission budget of $362,000, about half goes for marketing expenses.
High items there are the ad agency, which designs advertising in the trade journals; chauffeuring people around once they're here to scout; and amassing photos that show off the state. Iverson says the commission's photo library of more 150,000 shots is continually being added to "from every corner of the state."
Competing with Canada Iversen said he has files from a dozen different pending feature films, including Westerns, "but, until we actually sign, we're in competition with other locations so I don't like to speculate."
Montana's biggest competitors for the Western are Alberta and British Columbia in Canada.
"The Canadian dollar is so weak right now that our dollar goes farther there," he says.
Companies are leaving the country to film, "but Montana is still able to offer people good deals," Iversen says. "The independent film folks are looking at us strongly. The big studios are driven by bottom line.
"We like working with the independents because they have more control, you cut out a lot of middle men and they can film here for a reasonable cost."
A motel room in northern California is $150 or up. Montana has "great places to stay for under $100," Iversen says, "and we have close to 300 free-lance crew members available, with over 700 businesses listed to cater to every need the companies might have."
Montana has inspired not only filmmakers but a host of directors, writers and actors. Of the many Montana names connected to the Western, two stand out, an actor and a writer.
Montana-born Gary Cooper starred in many Westerns, but, of his 141 titles, none was shot in Montana, Iversen says, "unless there was an obscure one nobody knows about."
"We've tried to log them all," Iverson says.
Cooper's most famous was probably the 1952 picture, "High Noon," directed by Stanley Kramer for which Cooper won an Oscar for his performance as Marshal Will Kane.
Montana-based writer Dorothy Johnson was also known for her Westerns. She wrote "The Man Who Shot Liberty Valance," John Ford's last great Western. It starred James Stewart as an Easterner who heads west to build a law practice. John Wayne is the veteran cowboy, and Lee Marvin is memorable as the ill-fated title character.